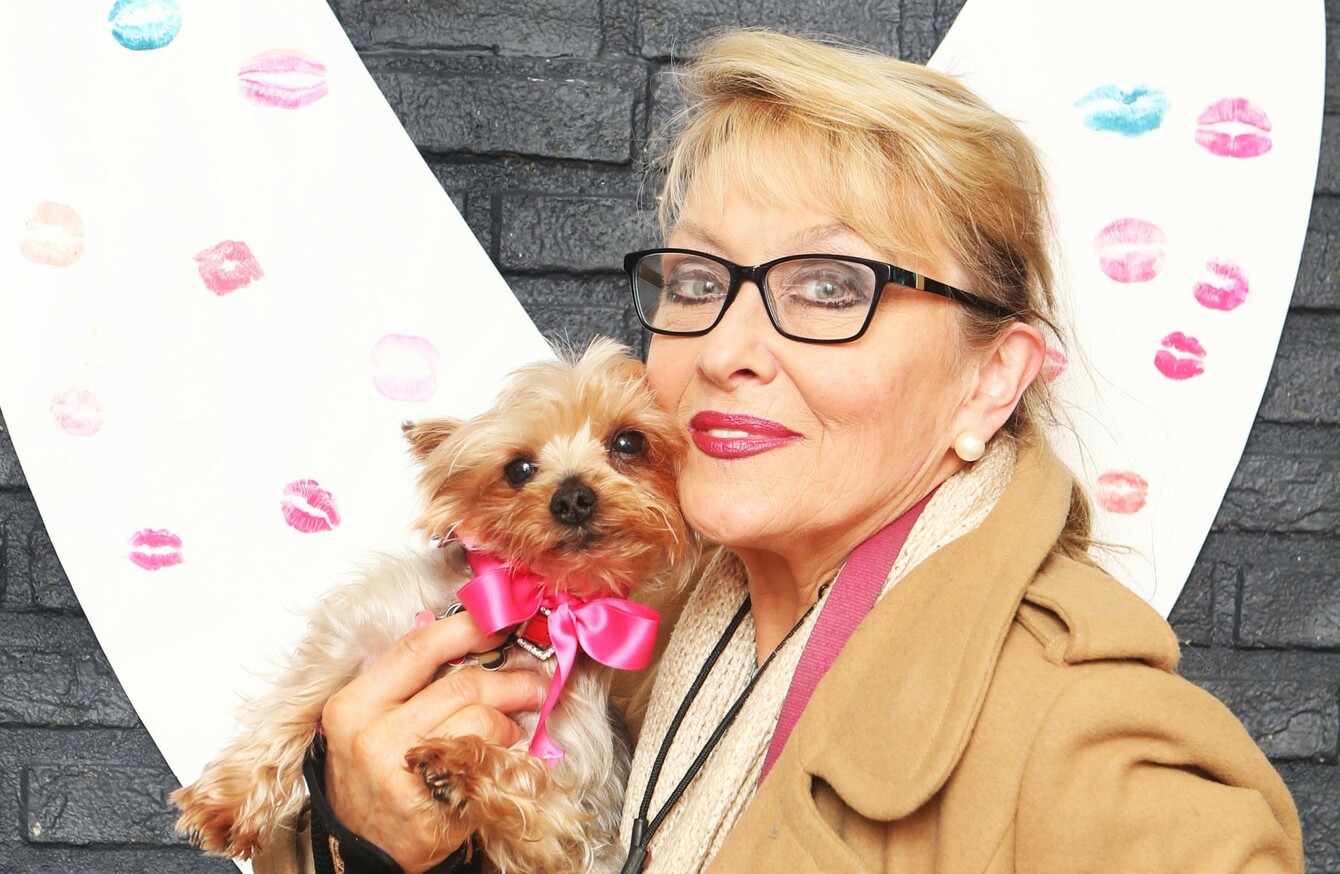 The court previously heard that Twink made no mortgage payments in five years.
Image: Leon Farrell/Photocall Ireland
The court previously heard that Twink made no mortgage payments in five years.
Image: Leon Farrell/Photocall Ireland
THERE WAS CONFUSION in the Circuit Civil Court today as to whether or not Twink's debt-ridden home had been publicly advertised for sale.
Barrister Shaula Connaughton-Deeny, for Start Mortgages, said a search online last night by her instructing solicitors, Ivor Fitzpatrick & Co, had not shown the property being advertised for sale other than what she had read in a newspaper interview with Twink.
Solicitor Mark Doyle, for Adele Condron-King, aka Twink, said that according to a property agent, "there is a strong interest" in the sale of Idrone House, the property she owns with estranged husband David Agnew.
Doyle said his client was looking for an adjournment to allow sale of the property.
The bank issued possession proceedings against Twink and Agnew in relation to their former home at Idrone Avenue, Knocklyon, D16.
The bank claimed it was owed about €250,000 including €18,000 arrears.
The court heard that Agnew, who was not present in court, was aware of the proceedings.
Following difficulties in serving Agnew with the legal proceedings Judge Jacqueline Linnane last year granted leave for him to be served at his place of work, the DIT Conservatory of Music and Drama, at 163 Rathmines Road, Dublin.
Judge Linnane today said that from what she had read in Doyle's sworn statement, a sale was going to take place and she was satisfied the matter was being actively dealt with.
She adjourned the proceedings to a date next year to facilitate sale of the property.
When the matter came before her in October, the judge had said that the matter had been ignored as it had been going on since 2010 and Twink had made no payment on the mortgage during five years.
The judge, who had agreed to adjourn the case to today, had said Twink had to address the arrears and had to decide the seriousness of the proceedings. She said the bank had made numerous efforts to address the matter.
In a recent interview, Twink had told of her "heartbreak" in selling Idrone House.
She said a loan had been contracted with the bank to restore the property but difficulties to repay it arose after an "expensive divorce" and a reduced income following an injury.
Comments have been disabled as legal proceedings are ongoing.