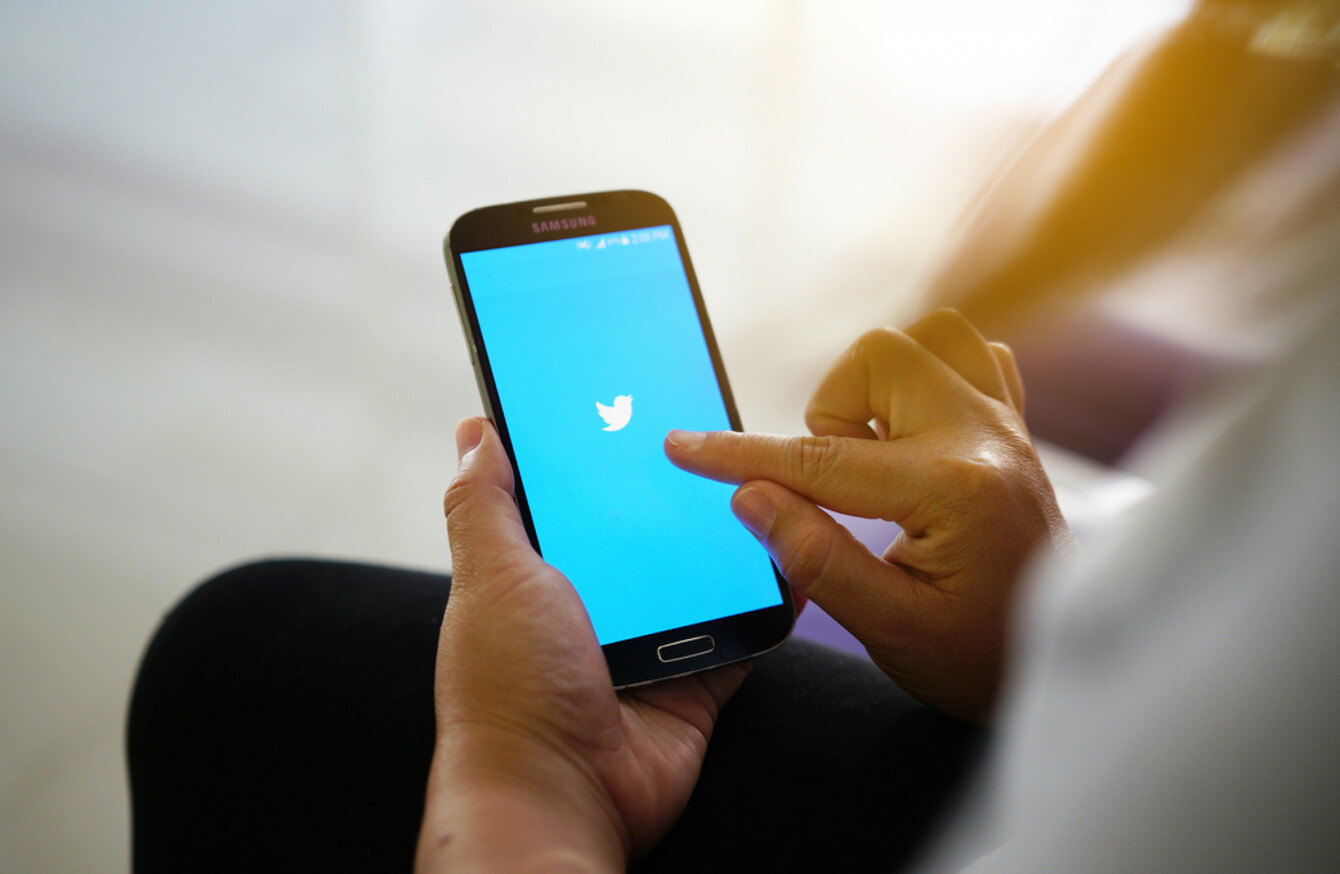 Image: Shutterstock/nopporn
Image: Shutterstock/nopporn
AHEAD OF THE European Parliament elections, Twitter will roll-out a political ads policy and reinforce its commitments to the code of conduct on disinformation
and illegal hate speech, an Oireachtas Committee will be told today.
Twitter said it will also roll out an EU-wide election awareness raising campaign.
There is also a new portal in place to help expedite Twitter's response to reports from
people active in the election arena.
"Through the portal, election partners can provide feedback directly to us about issues and concerns that could arise during major elections and global political events. The portal was active during the recent US midterms, and we will continue to expand it ahead of the European Elections," Karen White, Director of Public Policy for Twitter outlines in her opening statement.
The social media organisation is expected to tell members of the Oireachtas Communications Committee that it is supportive of a Fianna Fáil Bill which seeks to introduce a number of measures aimed at making political advertising on online media platforms more transparent and tackle the rise 'bot' accounts.
Similar to what Facebook bosses said in April this year when it said the proposed legislation is "aligned with its goals", White said it is "supportive" of the Bill's goals.
"In many ways what is being proposed mirrors what we are trying to achieve at Twitter around transparency in advertisements," the committee will be told.
Fianna Fail's James Lawless said his Bill sets out to address some of the principal issues seen recently in election campaigns. Brexit, the US presidential election, the French presidential election and Ireland's referendum on the Eighth Amendment in terms of online interference.
Outlining the election-related work Twitter is doing in preparation for the European Parliament elections, While said Twitter is the "home of real-time, vibrant political conversations which are happening right across the political and cultural spectrum".
"From world leaders to public officials, political parties to journalists, local authorities to voters, Twitter is a vital tool to connect, inform, and illuminate – but it's also vital that these political conversations are healthy. This is why protecting the integrity of elections is important for us," White says in her opening statement.
White adds that across Europe,  Twitter has open, direct lines of communication with governments, political parties, national election officials and electoral stakeholders.
"This work ranges from training sessions on trust and safety and platform health, to regular updates on our reporting and escalation procedures," says White.
Speaking about some of Twitter's developments this year, she said the company adopted a more proactive technological approach to detection of rule violations and subsequent policy enforcement.
"We now use behaviour-based signals to automatically challenge things like inauthentic accounts strategically and at scale – without relying on people to report to us," says White.