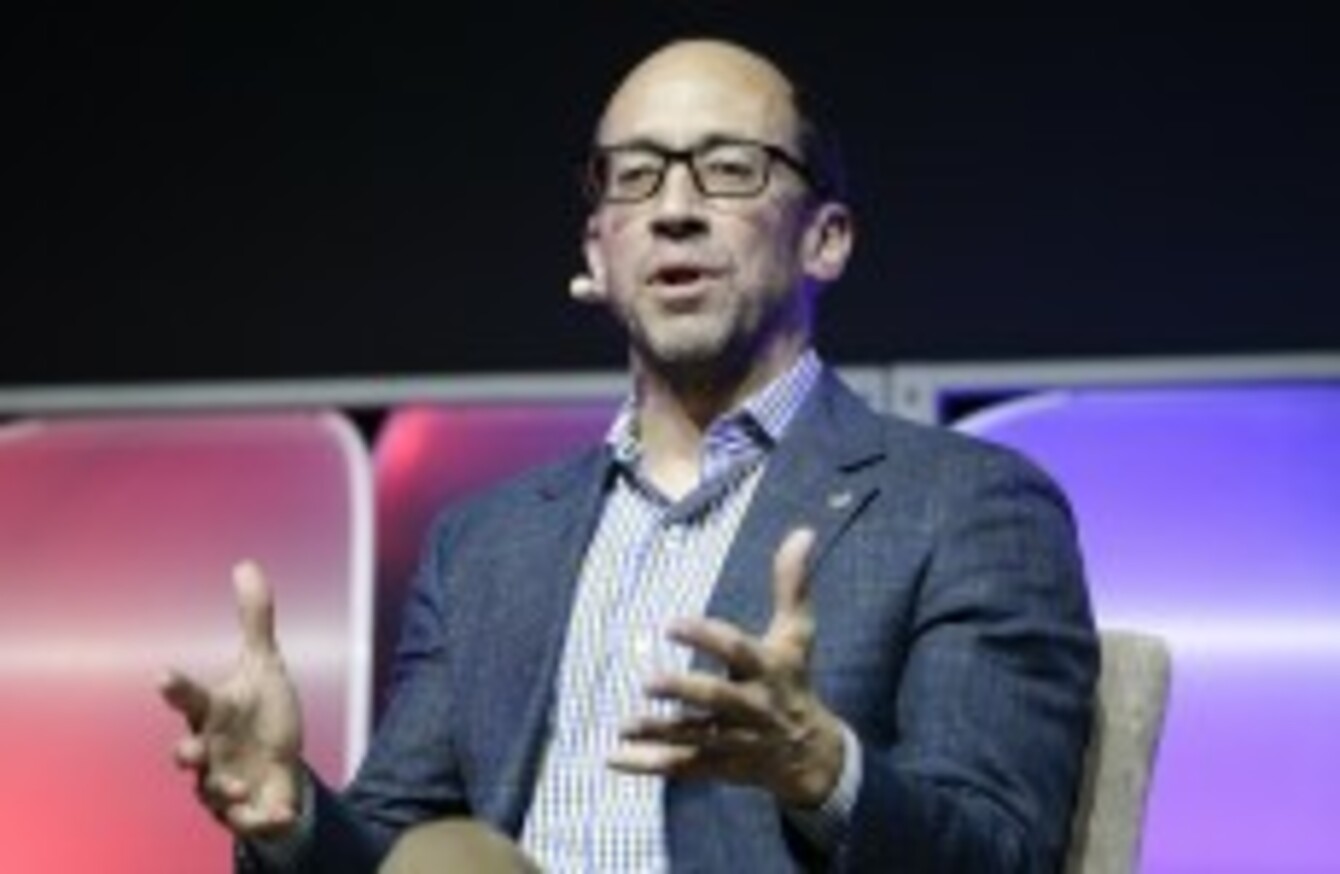 Twitter CEO Dick Costolo has been focused on making changes to the service
Image: AP Photo/Jae C. Hong
Twitter CEO Dick Costolo has been focused on making changes to the service
Image: AP Photo/Jae C. Hong
IF YOU'RE A regular user of Twitter, chances are you're not particularly happy with a proposed profile redesign.
For those who haven't seen it yet, last night saw the news of a redesigned profile page, first spotted by Mashable, doing the rounds, where tweets are displayed as cards instead of the traditional news feed format.
The redesign gives profile a large cover photo (1,500 x 1,500 pixels, an increase from the current dimensions of 1,252 x 626) and replaces the traditional stream of tweets with cards.
In ways, describing the new look is like a sort of modern day Rorschach test. Depending on who you ask, it either looks like Facebook, Google+, Pinterest, MySpace or a combination of two or more sites.
Whatever the description, the response among Twitter users hasn't been entirely positive who feel that it's a step too far away from what makes the site great. Considering it only brought out a redesigned home page only last month, why is Twitter going down this route?
Why is it testing out this redesign?
It's no secret that Twitter is looking for new ways to get more people using its site. In its earnings report last week, it revealed it had 241 million monthly active users, which is steady, but slow growth that has concerned investors. Whether it likes it or not, it's going to be compared to Facebook and its 1.25 billion users, and that puts pressure on it to grow faster.
Alongside that, another real problem is its ability to hold onto new users. The site has seen more than a billion people sign up to it since it began, yet it has only held onto less than a quarter of that figure.
Granted, a decent number of those accounts signing up are spam – which Twitter has a serious problem with and is dealing with – but that still doesn't disguise the fact that the retention rate could be better.
Part of this can be put down to Twitter not being the most accessible site to newcomers. It's very easy for users to get bogged down by a never-ending news feed and getting started isn't as straight-forward as Facebook.
That's why the site has been introducing visual updates like preview images and threaded conversations so the news feed looks more inviting to newcomers.
And there's more to come as the company's CEO Dick Costolo said in its earnings report that Twitter will be making changes to help "improve the user experience" and will make the service more satisfying "in the first few days, weeks and then months and years on Twitter."
Twitter's redesigned home page, which is one of a number of changes made to encourage new users to sign up (Image: Twitter)
And this is one of the many changes that's being made?
Pretty much. Currently, it's only the profile page that will follow this format, and that makes sense. Changing the main news feed to allow cards would be catastrophic because of the rate of new tweets that would arrive, and would make it even harder to take in new information.
On the other hand, profile aren't updated near as often for obvious reasons and are better placed to see an update. New users might be more inclined to visit profile pages of famous people or organisations, whether they're signed up to the service or not, and a similar style to other social sites might make it more inviting.
Outside of the design, the approach is similar to Facebook as it would mean both news feeds and profile pictures would have different layouts. Facebook's news feed has been practically unchanged since it was first introduced – apart from cosmetic changes and the choice of a curated news feed – and it's likely Twitter will keep its news feed the same way as it tests out this new profile layout.
And that's an important point to make. Like many social sites, Twitter regularly tests out new features with a small group of users to get their reactions and see how they interact with it before considering a wider launch. It's possible that it will never see the light of day so until more people start seeing it, its release isn't guaranteed.
#Open journalism No news is bad news Support The Journal

Your contributions will help us continue to deliver the stories that are important to you

Support us now
Should regular users be concerned?
Not really. Profiles are a small part of Twitter, and the site is being used less now because of services like Tweetdeck and mobile apps.
Apps are vital to Twitter as the majority of users access the site through it – 76 per cent or 184 million users – meaning that's the company's real focus. It's currently working on making sign ups on mobile devices easier and has always described itself as a mobile-first company so the site isn't as great a concern as people may think.
If it brought such a change to mobile, it would be very difficult to implement it due to the small screen size. This is a change that's designed for desktop only and even if the redesign was rolled out officially, it's unlikely it will change your experience of the site.
Is there a risk that Twitter will prioritise new users too much?
There's always the possibility, but that hasn't happened yet. Twitter knows not to upset current users and knows what makes the site popular with current users. Dealing with investors and earning reports means there's greater pressure to stem the tide and ensure that it's useful and accessible for both new and current users.
It's when Twitter makes a major change to the news feed or the app that people should be concerned. For now, all it's doing is giving a small part of its site a makeover and nothing more.