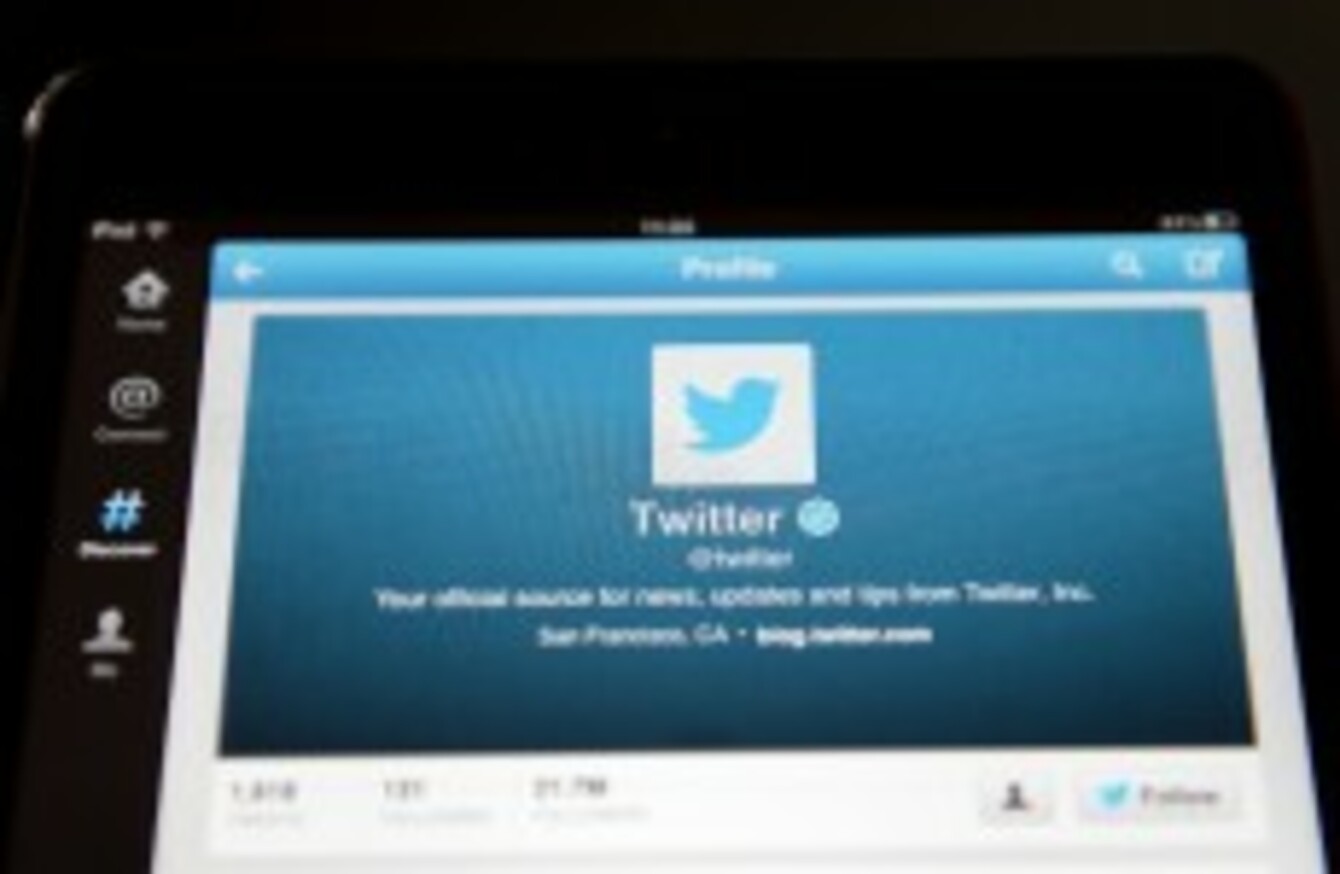 Image: Andrew Matthews
Image: Andrew Matthews
THE IRISH STATE – whether through the courts or other government agencies – looked for 13 accounts to be removed from Twitter last year.
Twitter refused.
All of the requests were made within the first six months of 2014, and there were no requests at all between July and December.
That's according to Twitter's latest transparency report, which gives an insight into what Governments have been trying to remove accounts or get access to information on the site.
Removal requests
Here's the Irish State's recent history when it comes to Twitter removal requests:
And here are the information requests:
Twitter said that the United States continues to make the majority of requests for account information – 56% of all requests received.
Turkey became the second largest requester, constituting 12% of all requests (increasing 11% since the prior report)
Japan remains in the top three requesting countries (10% of total requests received).
Why do governments make removal requests?
Twitter explains:
Governments generally make removal requests for content that may be illegal in their respective jurisdictions. For example, we may receive a court order requiring the removal of defamatory statements, or law enforcement may ask us to remove prohibited content.
Twitter says that its goal is "to respect our users' expression, while also taking into consideration applicable local laws".
If a tweet is withheld, you'll see this:
And if an account has been withheld, this is what you'll see:
On the issue of copyright, Twitter says that overall, it has seen an 81% increase in takedown notices since its last report. That's in relation to all of its accounts across the world.
The report also gives an insight into Twitter's accessibility in China and Iran, two countries where the respective governments have blocked the site.