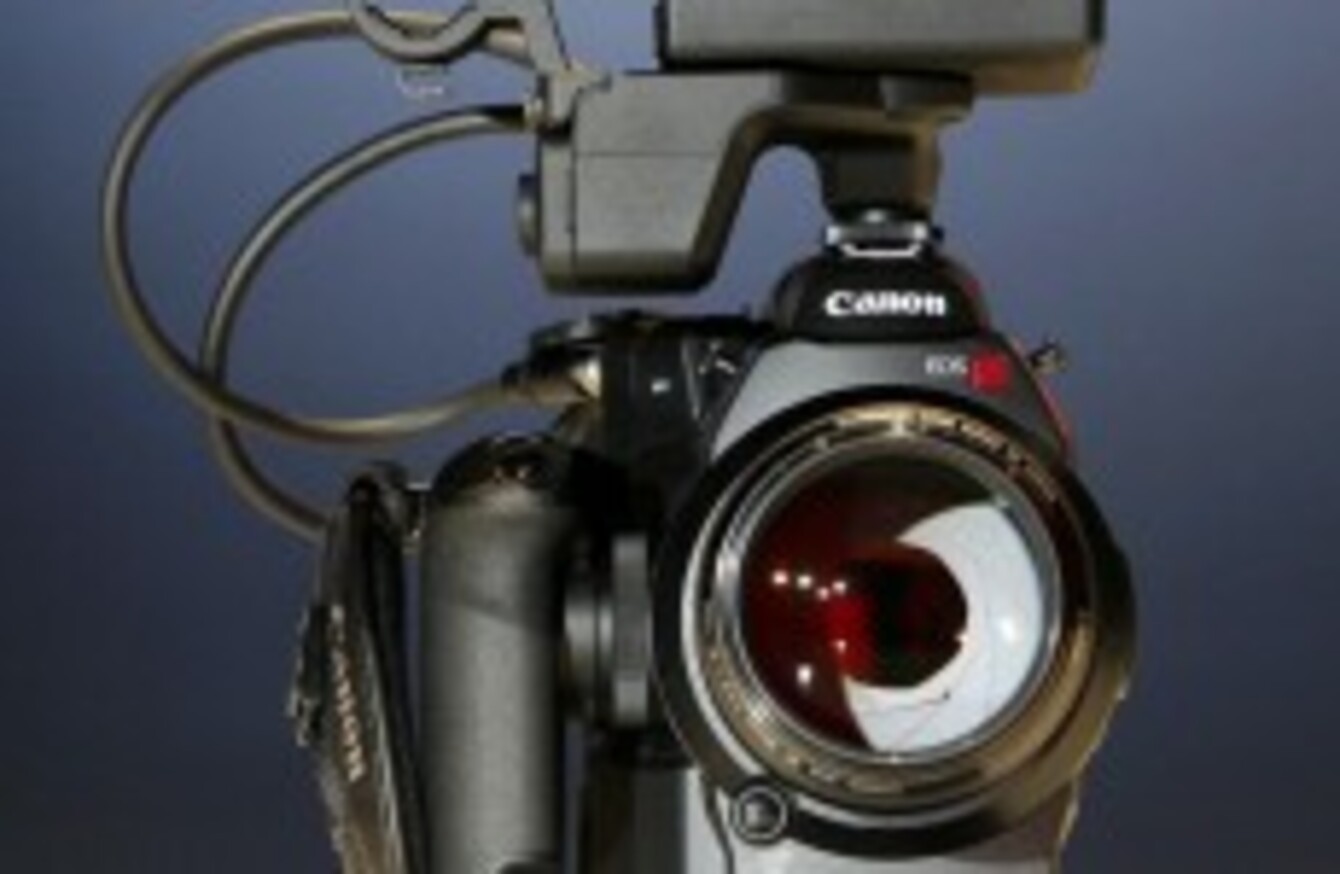 File photo
Image: Reed Saxon/AP/Press Association Images
File photo
Image: Reed Saxon/AP/Press Association Images
TWO NEW MAJOR BBC television series being filmed in Ireland will see the creation of 350 jobs and investment of €11 million in the economy in the first quarter in 2012, the Irish Film Board has said.
Ripper Street, an eight-part series, will be produced in Dublin by Tiger Aspect, Lookout Point and Element Pictures for BBC over 19 weeks. More than 250 cast and crew will be employed in the project, which will see an investment of €8 million in the economy.
A second BBC drama, Vexed, will employ 100 cast and crew and see an investment of €3 million. The project, which is currently in pre-production, received funding from the IFB and is directed by Irish directors Kieron J Walsh and Ian Fitzgibbon.
IFB Chief Executive James Hickey said that the projects were a result of a visit by UK producers and broadcasters organised by BSÉ/IFB with funding from the IFB international production fund.
"These projects demonstrate the huge contribution the industry is making to the Irish economy and is similar in scale to recent international film and television co-productions such as Titanic: Blood and Steel, Ek Tha Tiger and Shadow Dancer – all of which provided employment for Irish cast and crew working in Ireland," Hickey said.
Irish film
Last night, the IFB published a catalogue of 18 upcoming feature films, ranging from Lance Daly's Life's A Breeze starring Pat Shortt to Neil Jordan's Byzantium with Saoirse Ronan, along with new animation, documentaries and shorts for 2012. Hickey said:
Irish film has a vital role to play in the economic recovery efforts, not only in terms of employment creation and contributions to the economy but also through its ability to showcase Ireland and its creative talent on screens all across the world.
The industry has a huge influence on the promotion of Ireland and Irish culture to audiences all over the world with 20 per cent of visitors to Ireland stating that film and television influenced them in their decision to visit this country.
Irish films which audiences can look forward to this year which are in receipt of funding from the IFB include:
Life's A Breeze: directed by Lance Daly (Kisses) starring Pat Shortt and Fionnuala O'Flanagan
What Richard Did: directed by Lenny Abrahamson
Sanctuary: directed by Norah McGettigan
Love Eternal: directed by Brendan Muldowney (Savage)
Major upcoming BSÉ/IFB -supported feature film projects for 2012 include:
Song of the Sea: directed by Tomm Moore (The Secret of Kells)
Run and Jump: directed by Oscar® nominee Steph Green (New Boy)
At Swim Two Birds: directed by Brendan Gleeson
The IFB said that recent Oscar nominations for Albert Nobbs and the short film Pentecost, funded through the IFB's Signature scheme have also "created major international recognition for the industry" – with the nomination for Pentecost bringing to eight the number of Academy Award nominations received by IFB-funded short films since 2002.
Praise was also heaped on Ireland's animation industry, which the IFB said enjoyed notable success in 2011 with the Amazing World of Gumball the Quest picking up the best TV production award at Annecy, and Brown Bag's IFB-funded project Happy Huggle Monsters being picked up for production by Disney.
The new IFB Production Catalogue can be downloaded at www.irishfilmboard.ie