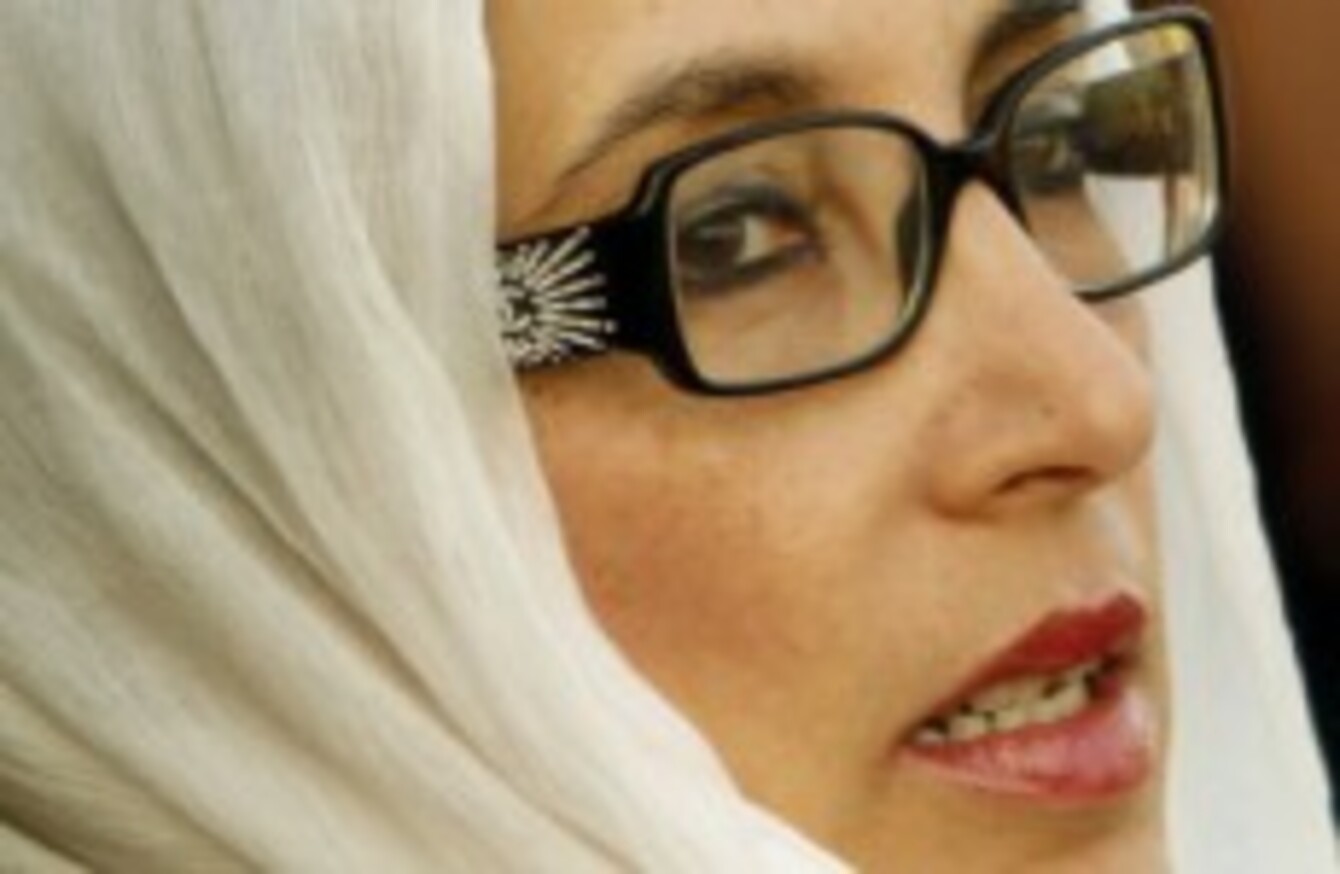 Pakistan's former Prime Minister Benazir Bhutto at her last rally in Rawalpindi, Pakistan, in 2007
Image: B.K.Bangash/AP/Press Association Images
Pakistan's former Prime Minister Benazir Bhutto at her last rally in Rawalpindi, Pakistan, in 2007
Image: B.K.Bangash/AP/Press Association Images
TWO FURTHER SUSPECTS have been charged in connection with the assassination of former Pakistan Prime Minister Benazir Bhutto almost four years ago.
Both the men are police officers, said Pakistani government prosecutor Zulfikar Ali, and both have been charged with failing to provide Bhutto with proper security and with destroying evidence.
Five other suspects already on trial in the case are members of the Pakistani Taliban. They will be given a new trial so they can be tried together with the new defendants. The seven suspects represent the total number of people on trial for Bhutto's death.
Bhutto was the elected as Prime Minister of Pakistan twice – making her the first woman ever to be elected to lead a Muslim state.
She was fatally shot two weeks ahead of the 2008 general elections, during a rally by her Pakistan Peoples Party in the city of Rawalpindi.
Twenty other were also killed in the attack.
Additional reporting by the AP