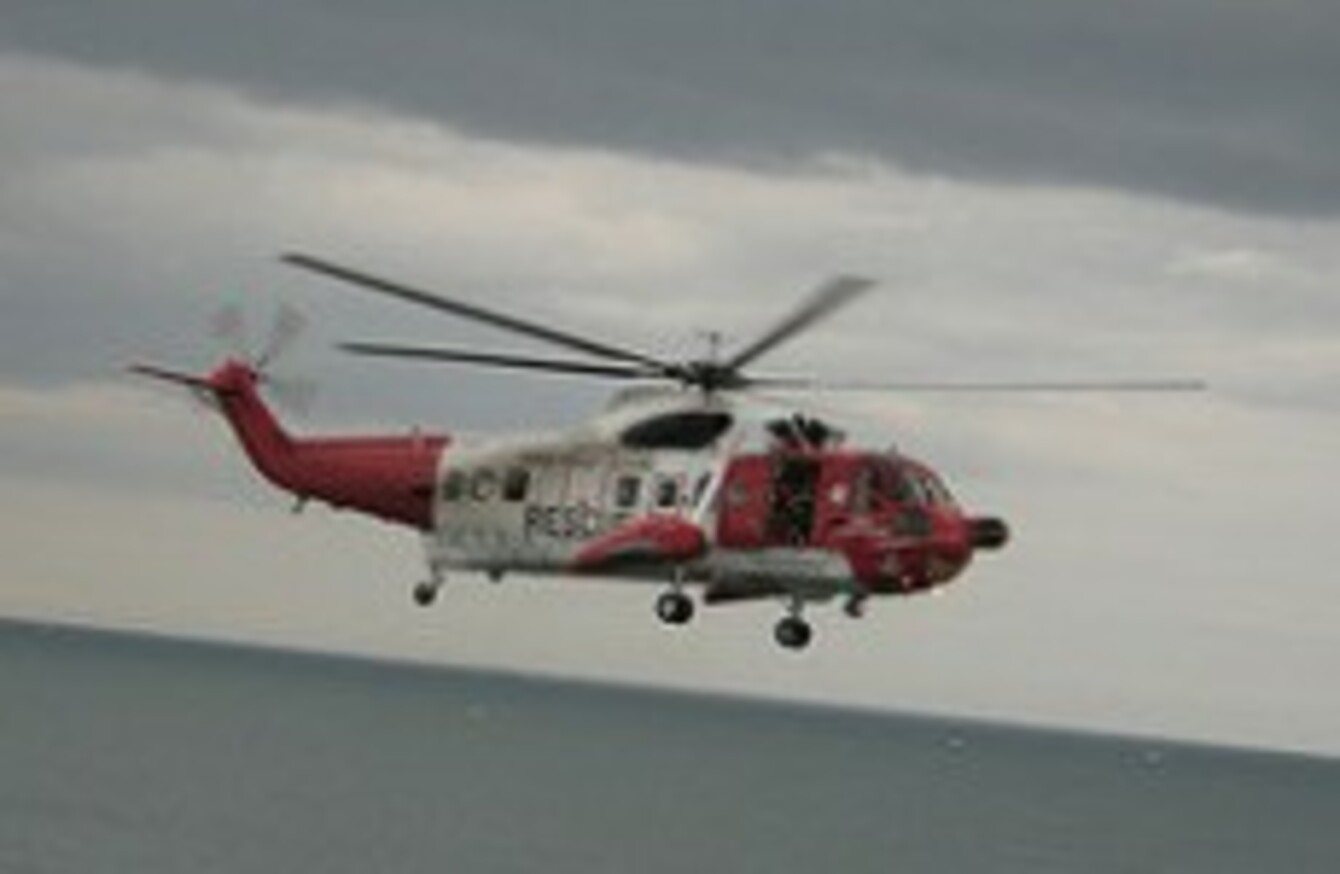 Image: Howth Coast Guard via Facebook
Image: Howth Coast Guard via Facebook
Updated 22.30
COASTGUARDS HAVE CONFIRMED that a crewman who was on a cargo vessel which sank in the Irish Sea overnight has been found dead.
The crewman was one of six declared missing after the ship, carrying limestone, sank off the coast of north-west Wales overnight. Five remain missing, BBC News reports.
The Waterford-based Irish Coast Guard helicopter recoverd the man's body this afternoon. The search has now been called off for the night.
A search and rescue mission got underway at about 2am this morning after an alarm was raised by those on board the Swanland. It is understood that the ship got into trouble because of bad weather.
Two seamen were rescued after the ship sank, the Dublin Coast Guard informed TheJournal.ie this morning.
Holyhead Coast Guard is coordinating the search with assistance from the Irish Coast Guard and others. Two helicopters from Waterford and Dublin have been deployed to the scene.
Another helicopter from RAF Valley in north Wales has also arrived at the scene, as well as lifeboats.
In total two RNLI lifeboats, four search and rescue helicopters and two commercial boats are taking part in the search.
This afternoon, an Irish Air Corps aircraft and a naval service ship the LE Roisin joined the search after receiving a request from the Coast Guard.
The vessel reportedly sank 30 miles north-west of the Lleyn peninsula on the Welsh coast. The cargo vessel was carrying eight crew members, who are reported to be Russian.
Prince William, Duke of Cambridge was involved in the rescue mission today, it has emerged. He was co-piloting the helicopter that pulled the two crewmen to safety.
- additional reporting from Hugh O'Connell