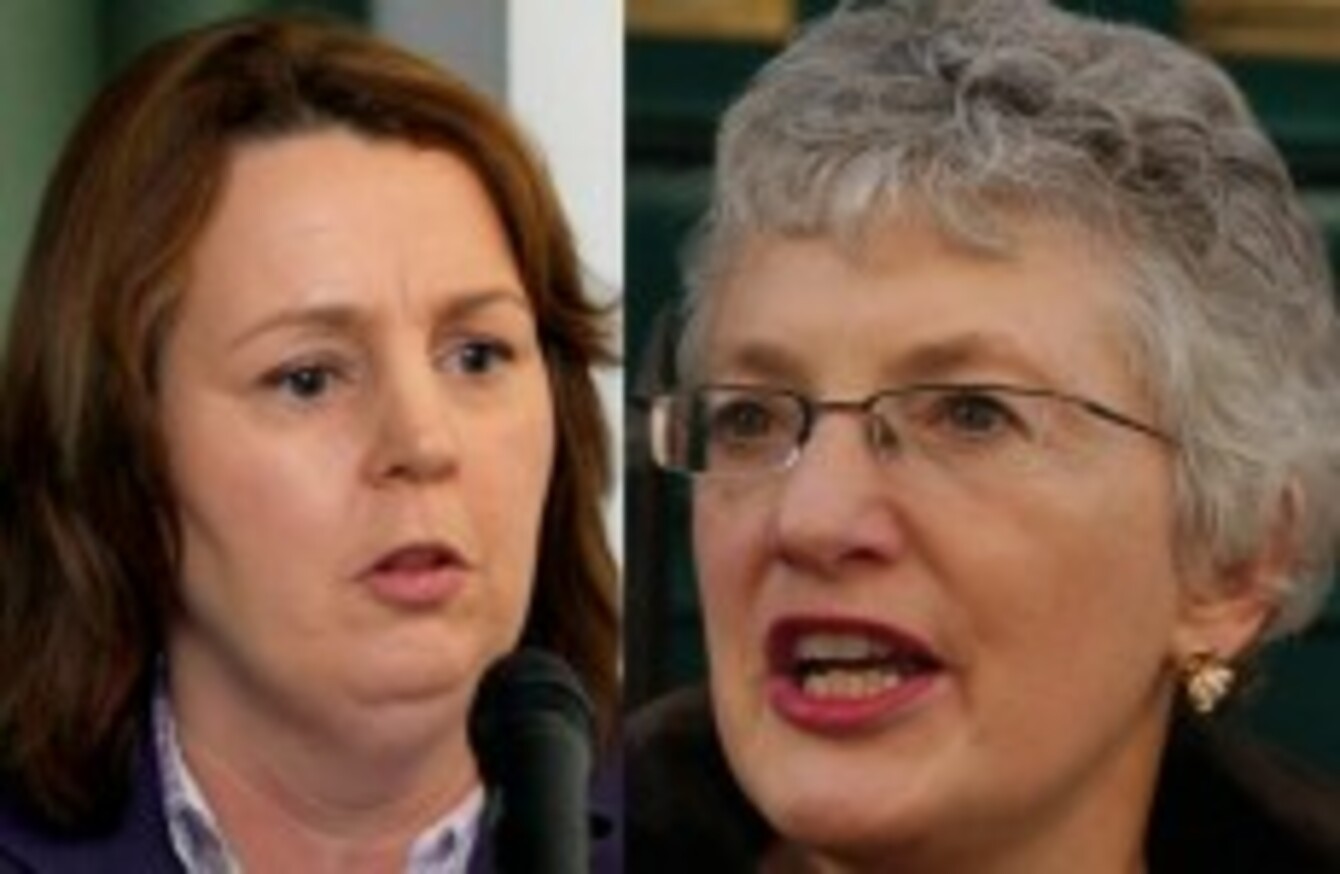 Senators Jillian van Turnhout, left, and Katherine Zappone
Image: Photocall Ireland
Senators Jillian van Turnhout, left, and Katherine Zappone
Image: Photocall Ireland
TWO OF THE five independent senators who were nominees of Taoiseach Enda Kenny to the Seanad this year have turned a critical eye on Budget 2012.
Senator Katherine Zappone, writing today in TheJournal.ie, claimed that the "focus of the multiple cuts" in this Budget could be seen as the Government bowing to pressure of the bailout troika's "external agenda". She expressed disappointment that the Government decided to look for €3.8bn in cuts in 2012 instead of sticking to their original €3.6bn target, again citing "pressure to go higher" at the expense of the people.
She wrote:
While we do need policies of austerity up to a point, these are being distorted by inordinate efforts to 'save' the banks at great personal cost to Irish citizens.
Zappone was nominated by Kenny to the Seanad in May on the recommendation of Tanaiste and Labour party leader Eamon Gilmore. Her thoughts on Budget 2012 can be read here.
Her criticism comes just a day after Senator Jillian van Turnhout, also a Taoiseach nominee to the Seanad, criticised of Budget 2012 in her role as outgoing CEO of the Children's Rights Alliance. She stated that "Budget 2012 is not child-friendly". She said:
The parents of our poorest children will feel this Budget the most – contrary to the principles of the UN Conventions on the Rights of the Child.
She identified the cuts in back-to-school allowances, changes to the one-parent-family payment, doubling of school transport costs, a 20 per cent cut to the Department of Children and Youth Affairs' policy and legislation budget and the cut to child benefit to larger families as key negatives.
However, she did praise the allocation of €3m for the referendum on Children's Rights in 2012, a €10m figure earmarked to improve student literacy and numeracy, capital investment in school buildings and €35m dedicated to building community mental health teams.