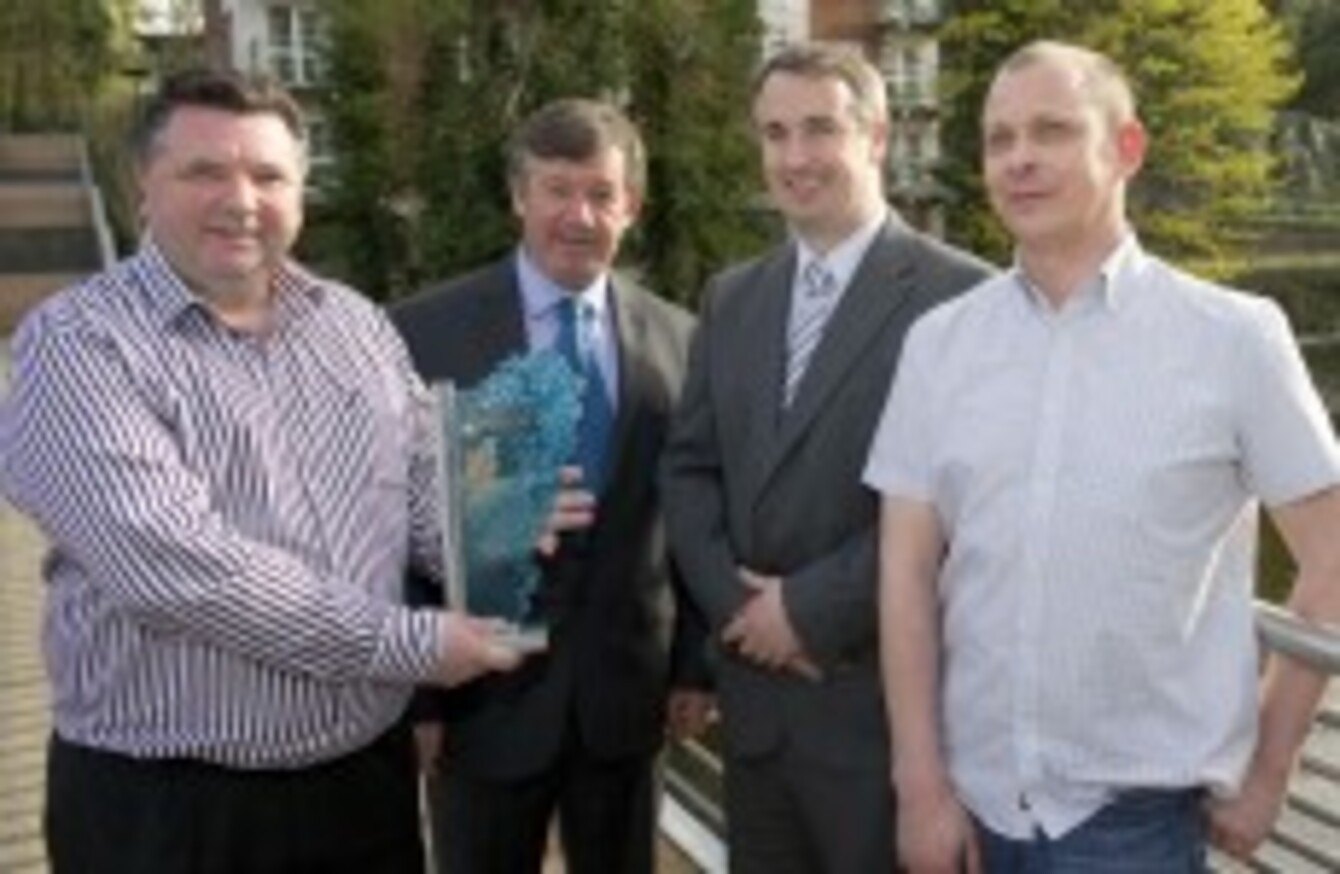 L to r: Dr. Scott Monaghan, Dr. Michael Murphy, Declan Soden and Dr. Ian Povey
Image: MKC Communications
L to r: Dr. Scott Monaghan, Dr. Michael Murphy, Declan Soden and Dr. Ian Povey
Image: MKC Communications
AN ADVANCED NEW system for the treatment of lung cancer and an invention which will enable scientists to make microchips even smaller have jointly won a major award at University College Cork.
The ground breaking new technologies have claimed the UCC Invention of the Year award.
Declan Soden and John Hinchion of the Cork Cancer Research Centre at UCC have developed an innovative new laparascopic device for the non-invasive treatment of lung cancer. The Lung Laparascopic Electroporation Electrode (LLEE) delivers an electrical field to tumour tissue, opening pores. A cancer cell killing drug is then delivered directly into the tumour, leaving surround healthy tissues unaffected.The device will now undergo clinical trials.
Over at UCC's Tyndall National Research Institute Dr. Scott Monaghan and Dr. Ian Povey have been working on a new material which helps make microchips even more miniature. The invention will be invaluable in a commercial sense because of the further miniaturisation of portable communications devices, as well as extended battery life.
UCC President Dr. Michael Murphy is a proud man today, saying:
Innovative research at UCC is yielding a tangible return on investment for the State and benefits for industry, society and the economy.