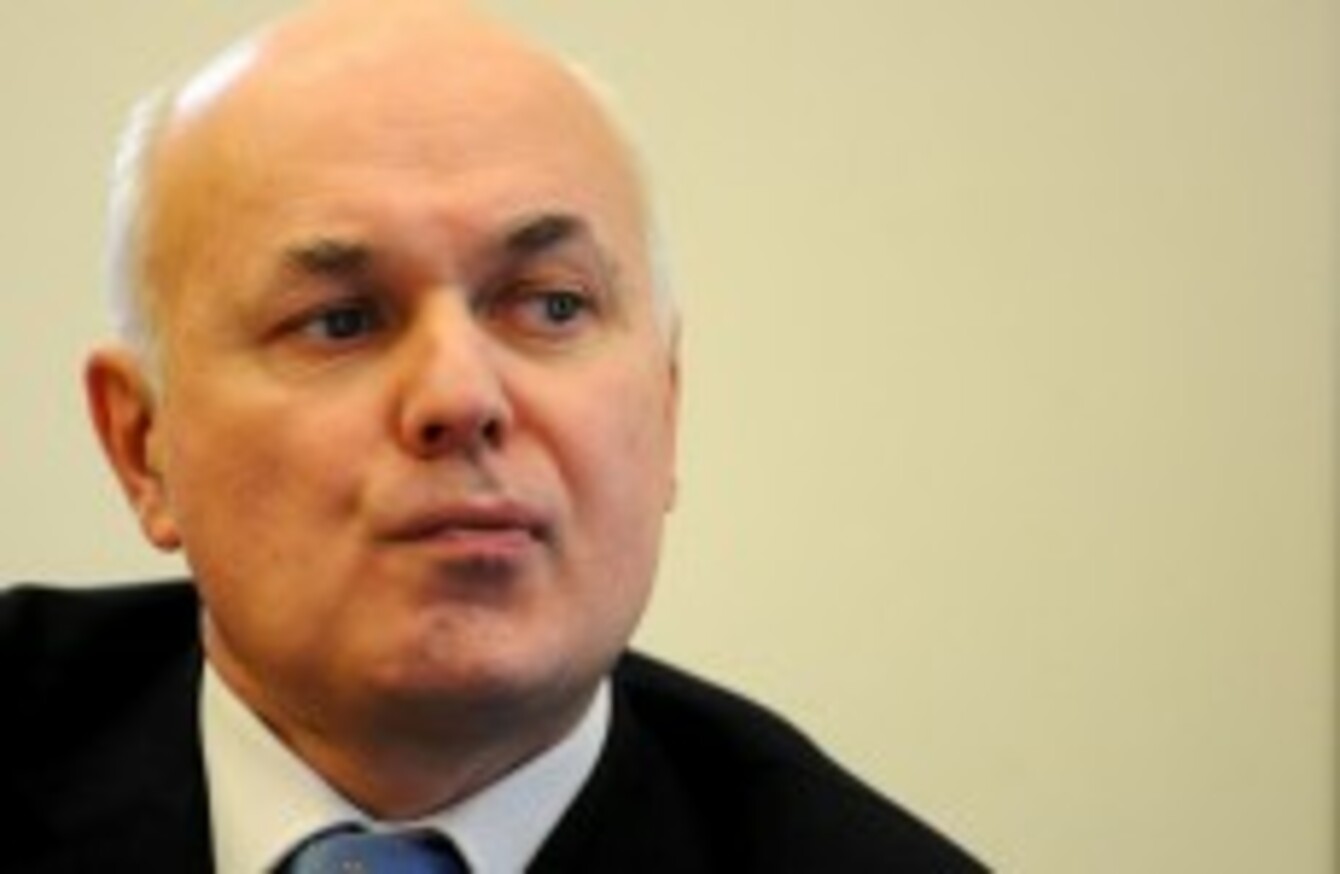 UK Work and Pensions Secretary, Iain Duncan Smith
Image: Ian Nicholson/PA Wire/Press Association Images
UK Work and Pensions Secretary, Iain Duncan Smith
Image: Ian Nicholson/PA Wire/Press Association Images
THE BRITISH GOVERNMENT is to make it compulsory for jobseekers to sign up to its new Universal Jobsmatch website in order to look for employment – and warns those who do not use the site's services could lose their benefits.
The website allows unemployed users to upload a CV, which is then matched to suitable job openings. It also allows employers to send messages to jobseekers and invite them to interview.
The Work and Pensions Secretary Iain Duncan Smith said the scheme would "revolutionise" the process of looking for work.
However, government officials will also be able to remotely monitor the activities of jobseekers on the website and determine whether they are genuinely making an effort to find work.
Using devices called 'cookies', advisers will be able to see how often benefit claimants search for employment and whether they are turning down viable opportunities .
While the tracking element is not compulsory – as EU law forbids the monitoring of people online without their consent – job advisers will be able to impose sanctions if they feel unemployed persons are not trying hard enough to find work, the Telegraph reports.
The website itself has also been the subject of serious criticism, after it was confirmed that bogus and spam accounts masquerading as employers had been accessing people's personal information.
A Channel 4 News investigation into the site's security revealed that a group of hackers were able to glean the personal details of dozens of job applicants on the site – including passwords, national insurance numbers and scans of their passports.
Duncan Smith said thousands of bogus accounts had now been removed from the site and that security had been improved, but some jobseekers say they remain uncomfortable uploading personal details.
"We have been clear that this is not mandatory yet and there will be no sanctions for not joining…but mandation will begin in the new year," Duncan Smith said.
The site has been set up by recruitment firm Monster, which is being paid £16.7 million (€20.54 million) for its services.