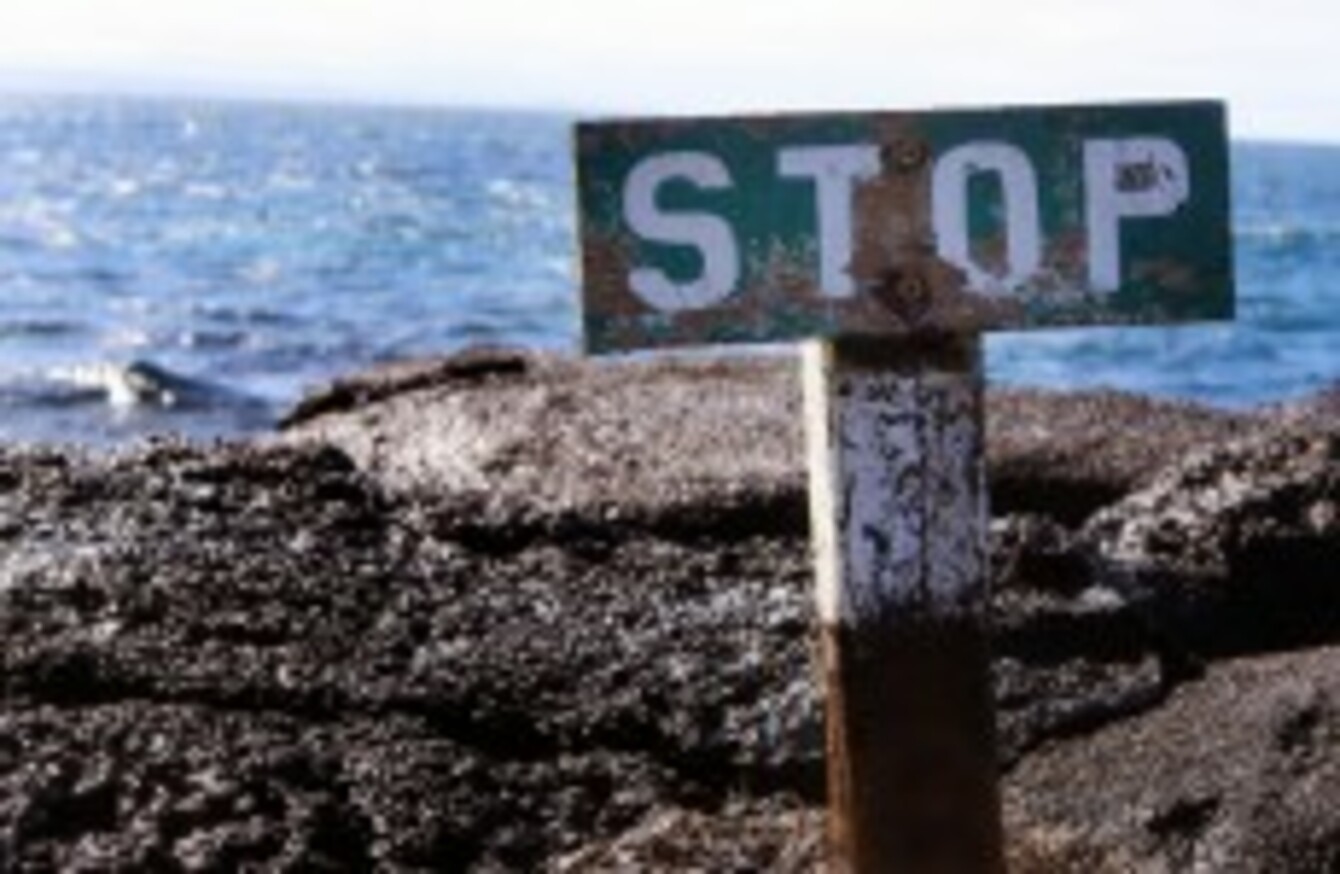 The 'nudge' approach is designed to be a little more subtle than telling citizens what not to do.
The 'nudge' approach is designed to be a little more subtle than telling citizens what not to do.
IT IS A RIDDLE faced by cash-strapped governments the world over – how can people be persuaded to make decisions that leave them healthier and happier, while saving taxpayers' money at the same time?
In Britain, Prime Minister David Cameron has set up a team to test out the theory that a gentle prod in the right direction can go a long way.
Nicknamed the "nudge unit", the Behavioural Insights Team has been quietly reshaping a swath of policies to coax Britons into behaving – whether that means paying their taxes on time, saving energy or quitting smoking.
By tinkering here and adjusting there, the nudge unit claims that it will have saved Britain £300 million (€361 million) over the next five years — taking even its director David Halpern by surprise.
"We're steadily surprised by how well it works," Halpern told AFP in an interview at Cameron's Downing Street residence, where the 12-strong team has been based since its creation in 2010.
"There's more demand than we can meet. We've had pretty much every government department coming to us saying, 'Can you help us with this policy?' – and we're getting a lot of requests from other governments."
Favourite tactics
The nudge unit's favourite tactics involve making it easier for people to do what the government wants it to do – and, perhaps less obviously, telling people what their peers are doing.
In one of its most successful examples, the team began sending letters to late taxpayers which casually mentioned that most people in their town had already paid.
This psychological trick boosted payments by 15 per cent, adding £30 million to the government's coffers in a year.
"We're very social creatures. When you see other people doing things, you tend to do the same," Halpern explained.
In another experiment, the team looked at how to encourage people to save energy by insulating their attics – something that 40 per cent of homeowners have yet to do, despite years of government subsidy schemes.
Research revealed that for many Britons the main obstacle wasn't the cost — it was that they used their attics to hoard junk they were too lazy to clear out.
"So we started offering a loft clearance scheme," said Halpern. "Once we did that, we got a three-fold increase in uptake."
Other governments are so interested in the nudge unit that it has begun selling its expertise abroad, helping Australia's New South Wales state and another undisclosed government to set up their own.
Behavioural economists
Inspired by behavioural economists such as Richard Thaler and Cass Sunstein, the US duo who turned "nudge" into a political buzzword with their 2008 book of the same name, Cameron set up the unit immediately after coming to power almost three years ago.
He is not the only world leader to embrace the theory. Thaler has advised several governments including Denmark and France, while Sunstein held a senior post in US President Barack Obama's administration until last August.
There are countless international examples of nudges. Famously, Schiphol Airport in the Netherlands dramatically cut spillages in its men's toilets by etching fake insects into the urinals, giving passengers something to aim at.
But Britain has taken the idea a step further by setting up a government office dedicated to the art of nudging, a move Halpern said was heavily influenced by the feeble state of the British economy.
"When there's no money around, these approaches start to look especially attractive," he told AFP.
But the use of nudge theory by governments has been met with suspicion from some corners.
One Australian columnist described it as a "toxic import" that should not be welcomed by New South Wales.
Critics… deride interference by the 'nanny state'
"Instead of democratic debate and argument, it opts for subliminal psychological techniques and manipulation," Frank Furedi argued in The Australian.
British critics have also suggested that that nudging is a sneaky form of state intervention – and one that does not sit easily with Cameron's Conservative party, who often deride interference by the "nanny state".
But the nudge unit denies that there is anything underhand about its techniques.
"Almost all policy is about understanding how people behave and trying to encourage them to behave differently," argued Halpern's deputy, Owain Service.
The nudge unit says it simply encourages people to make good decisions for themselves – and Halpern happily admits that this doesn't always work.
In another loft insulation scheme, Britons were offered discounts if they clubbed together with their neighbours.
"People really liked the idea, but they didn't actually have that conversation with their neighbours," Halpern laughed. "It might work in a country other than the UK, where people talk to their neighbours a bit more."
How do you feel about the idea of society being given a 'nudge' to behave 'better', as outlined in the examples above?

Poll Results:
I think it's a good idea (703)
I don't like the sound of this at all (317)