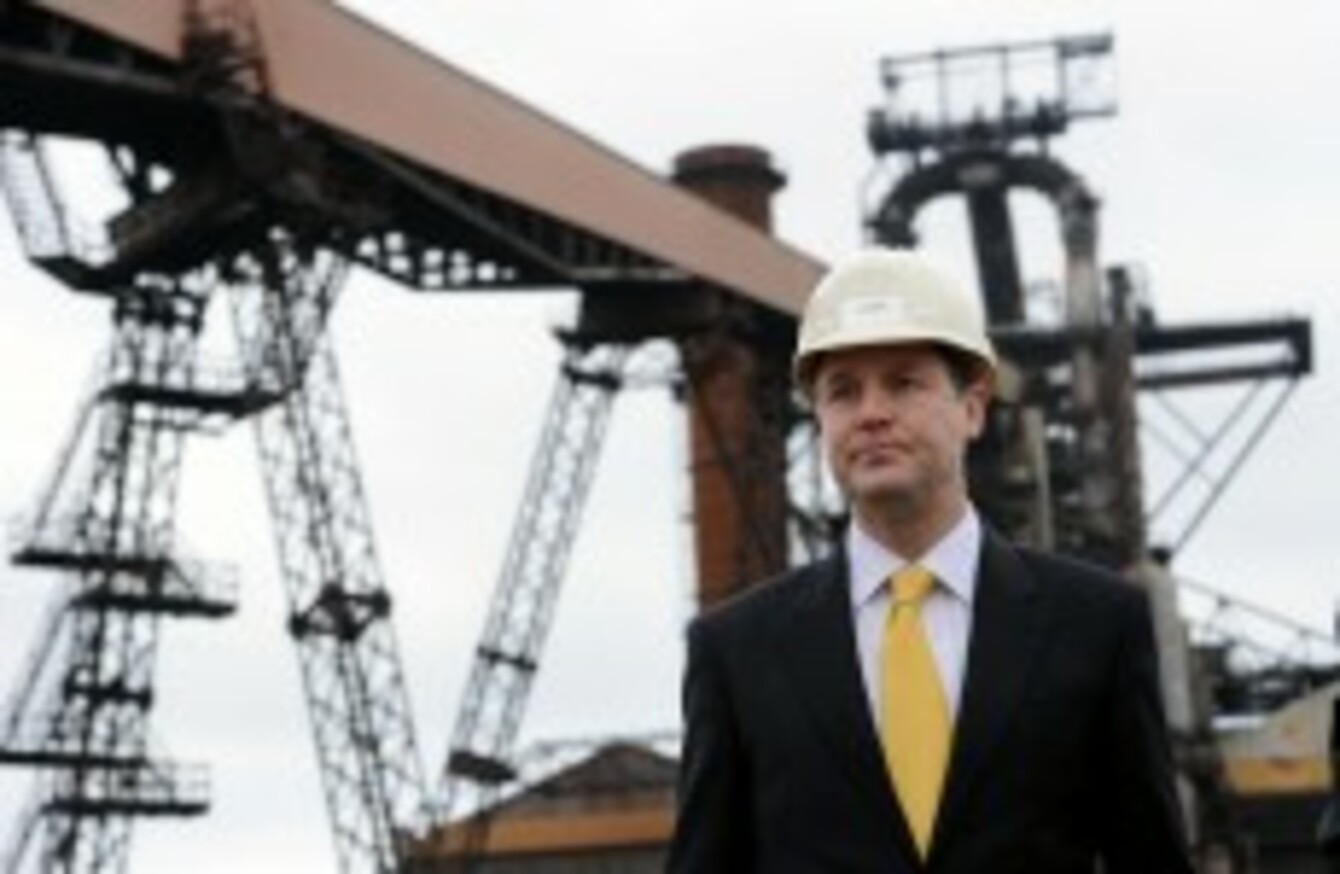 Liberal Democrats' leader Nick Clegg
Image: Owen Humphreys/PA Wire/Press Association Images
Liberal Democrats' leader Nick Clegg
Image: Owen Humphreys/PA Wire/Press Association Images
THE JUNIOR PARTNER in the UK government coalition has suffered a humiliating defeat in a by-election that is likely to put more pressure on the party's leader.
The Liberal Democrats finished sixth in the constituency of Barnsley Central in Yorkshire behind the far right British National Party (BNP) and the Eurosceptic party UKIP, the BBC reports.
Whilst they were not expected to win the poll which the Labour party candidate Dan Jarvis, an Afghan and Iraq war veteran, won with a majority of over 10,000 votes, the sixth place finish comes less than year after they had polled in second at the general election.
Following that election they entered a coalition with the Conservative party and have since seen their approval rating plummet.
They have borne the brunt of criticism over cuts in government spending and are particularly unpopular after they voted for an increase in university tuition fees despite their manifesto pledging to abolish them.
Their candidate in Barnsley Central, Dominic Carman polled just 1,012 votes and lost his deposit, admitting the party had been given a "kicking".
The by-election was triggered by the resignation of former Labour MP Eric Illsley who was jailed for fiddling his expenses.
The Liberal Democrat leader and deputy prime minister Nick Clegg told Sky News he expected that the result would be used to write his party off and vowed to "prove them wrong again".