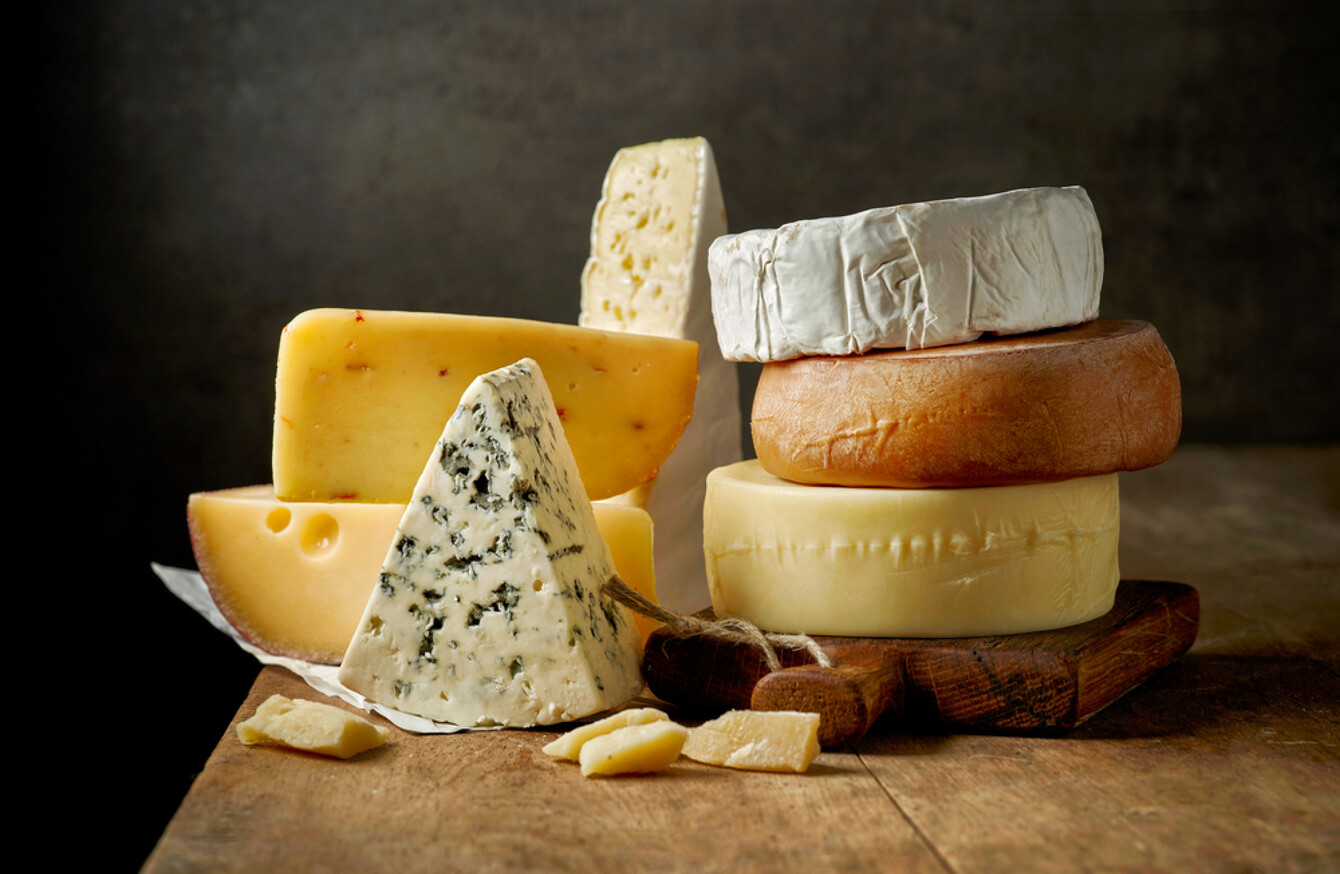 Image: Shutterstock/MaraZe
Image: Shutterstock/MaraZe
A BRITISH COMMITTEE heard evidence from a panel of Northern Ireland business representatives about how Brexit is already impacting various sectors, and how problematic the UK's exit from the European Union could be.
Currently, a safety net to ensure there won't be a hard border on the island of Ireland is the last "real sticking point" in preventing a Brexit deal.
If it is agreed, the backstop would ensure that whatever new customs rules or regulations there are wouldn't result in a hard border on the island of Ireland.
Because of the UK government's uncertainty over what Brexit deal it wants, the EU has asked for the backstop as a guarantee, no matter the changes within British politics (Boris Johnson has said the backstop must be scrapped, for example).
UK's Exiting the European Union Committee heard that there are only three duty differentials between Ireland and Northern Ireland: fuel, tobacco and alcohol, and Brexit risks increasing the likelihood of a "serious fraud issue". MPs were told that lately, Irish border smugglers were beginning to take an interest in washing powder.
Dr Katy Hayward, a reader in Sociology at Queen's University Belfast said that Brexit "is the perfect storm" for Northern Ireland, and business people outlined in detail why.
If there's no deal, the committee were told that trade from Ireland to NI would reduce by 14%, trade from Ireland to GB would reduce by 12%, and trade from NI to Ireland would reduce by 19%.
If there's a no deal, the price of beef will go up by 37%, cheese by 43%, and tomatoes by 8%, the committee heard.
"The vast bulk of people are sitting with their heads in their hands waiting for the people in this room to make a decision," Stephen Kelly, of Manufacturing Northern Ireland said in his opening statement.
"30% of our milk goes south, but we don't have the infrastructure to process that milk in the North," Declan Billington, Chair of the Northern Ireland Food & Drink Association said.
"On the poultry side, the UK market is imbalanced, so the white meat and brown meat have to go to Europe. 18% of our beef is sold into Europe – it's not 18% of the livestock, it's 18% of the animal, because the UK doesn't consume all of the animal."
Northern Ireland is about 2.3% of the UK population so perhaps at a national level people don't consider us to be significant or material.
"At a local level, the wrong type of exit, a five month window to get ready, would in my mind be devastating to our industry.
"And I'm actually in shock that anyone would think that it wouldn't be."
Smuggling
Smuggling was raised as a particular concern for Ireland – any differences between the North and Ireland creates a gap or opportunity for smuggling, the committee heard.
Warning about the danger of two jurisdictions with tariff differentials, Billington gave the example of dioxins discovered in pigs at the border, where transformer oil was blended into heating oil, and an innocent farmer used it to dry animal feed for six farms.
"That resulted in a £6m loss to the industry, a €25 million cost, and what was worse was the reputational damage," Billington said.
"A rogue operator can buy a litre of laundered diesel for 70 pence compared to somebody else who's paying over a pound," Seamus Leheny, policy manager of the Freight Transport Association said.
It's gotten to the point now where the launderers are making so much money that they're now exporting laundered diesel to GB.
The cheese example
One exchange between Sir Christopher Chope and Declan Billington was particularly interesting, and showed just how complex the Brexit deal could be for businesses in Northern Ireland.
The British barrister and Conservative MP said that the current smuggling situation sounded like "licenced anarchy" and asked whether the panel was scaremongering on projected figures.
Billington: "[Smuggling across the Northern Irish border] results because of a difference in tariffs, and it's logical to assume that if you expand the range of opportunities – you will expand the criminal element."
Chope: "But surely you will be able to use exactly the same measures at the moment, so what's the problem with that? Why are we introducing double standards?"
Billington: "I don't accept the double standards. My view on the matter is there are 3 product groups that create a differential tariffs [fuel, tobacco and alcohol]. It creates a certain volume of opportunities. If you create 30 product groups, you will then create a much larger number of opportunities… It's just a factor of opportunities."
#Open journalism No news is bad news Support The Journal

Your contributions will help us continue to deliver the stories that are important to you

Support us now
And in a separate exchange on milk and cheese: 
Billington: "In a no deal scenario, we will not have 450 million people to redirect our products to. We will have the UK, which is in surplus of milk powders, which is the only thing we could do with our surplus milk." 
Chope: "On this issue of milk and cheese, how is what you've just said consistent with the scaremongering statement earlier that there was going to be an increase of 37% in cheese post Brexit. Why are the people of Ireland going to have to pay more for cheese if there's going to be a surplus of milk, as you say, or from buying good old British cheddar?"
Billington: "Two points. The UK is running a 30% deficit in cheese. A lot of that cheese is made up from countries like Ireland, indeed the milk from Northern Ireland goes to the south to be made into cheese.
"Years ago, we argued that we needed a level playing field to be able to build the factories in Northern Ireland to service the UK market. The food deficit is twice the size of our output, so over the distance there was always a big opportunity.
"If the milk does not go south, we do not have the factories in the North to make butter or cheese. The only factory that can help us produced dried skimmed milk and the UK produces twice what it consumes in that.
Chope: "So that represents a post Brexit opportunity?"
Billington: "Absolutely right and if you gave us a five year transition period before we hit the brick wall, we would break your arm for those opportunities to get into the UK market. We're not being given 5 years, we're being given 5 months."
Chope: "We've known about we're leaving for over two years, and nobody has ever given any guarantee that there would be a deal. Why is it that none of you seem to have been making any contingency plans for no deal?"
 Billington: "The contingency plan for the milk is to build £50 – 60 million factories.
"A lot of the companies are all-island companies, so the suggestion is there to spend £50 – 60 million to replicate their assets North of the border on the assumption that there's no deal, and if there is a deal they just wasted £60 million.
"And that's the challenge their facing. Trying to mitigate the risk that in hindsight was wrong or with a lot of money that in hindsight was right. Right now they just don't know and it's a lot to commit to in this uncertainty."
You can watch the committee here on the UK parliament player. Among those addressing the UK's Exiting the European Union Committee were Aodhan Connolly, director of the Northern Ireland Retail Consortium; Seamus Leheny, policy manager of the Freight Transport Association; Stephen Kelly, of Manufacturing Northern Ireland; Declan Billington, Chair of the Northern Ireland Food & Drink Association.