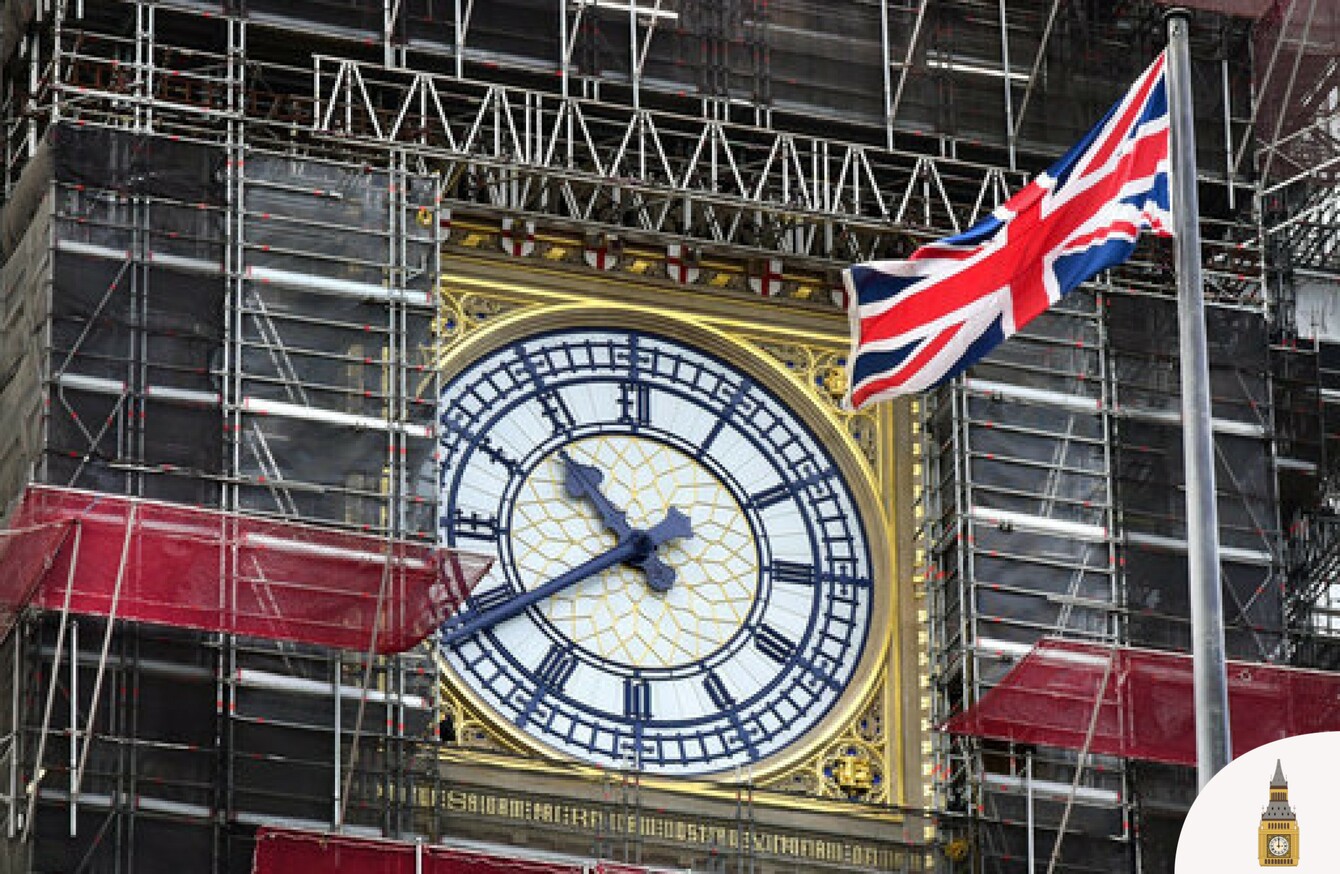 The British flag flies on front of Big Ben.
Image: DPA/PA Images
The British flag flies on front of Big Ben.
Image: DPA/PA Images
Updated Dec 12th 2019, 11:36 PM
BORIS JOHNSON IS set to remain as UK prime minister with a huge parliamentary majority for his Conservative party, tonight's TV exit poll has predicted.
The exit poll is predicting that the Tories will win 368 seats, a majority of 86 seats and an increase of 50 on the previous general election in 2017.
A result along these lines represents a massive win for Johnson and the best for his party since Margaret Thatcher's victory in 1987. 
Jeremy Corbyn's Labour party looks set to lose up to 71 seats, a disastrous result that will leave it with 191 MPs and far short of what Corbyn would require to even consider forming a government.  
Figures from the exit poll were borne out when the first results began to come in after 11 pm, with the Conservatives winning the Blyth Valley constituency in the north-east of England after a 10 point swing to the party.
The apparent election result means that Johnson has been handed the mandate to lead the UK out of the EU next month. 
The Tory platform argued that the Brexit deal struck between Johnson and EU leaders was being held up by the lack a parliamentary majority.
The exit poll suggests that the party's focus on decisively ending the Brexit impasse by leaving the EU was a successful one. 
For Johnson, the exit poll suggests this is a pinnacle of his almost 30 years in British public life with a crushing victory in his first general election as Conservative leader.  
The exit poll also leaves Corbyn's future as Labour leader on life-support after one of its worst ever electoral performances.  
The prediction suggests Labour will lose seats across some of its traditional heartlands and there will be much soul-searching about whether the party's approach to the central question of Brexit lead to today's electoral disaster.
It will also lead to wider questions about the direction that party has taken since Corbyn became leader in 2015. 
In Scotland, the exit poll is also predicting that the SNP couple win 55 seats, only four short of a clean sweep, bringing the issue of Scottish independence to the fore once more.