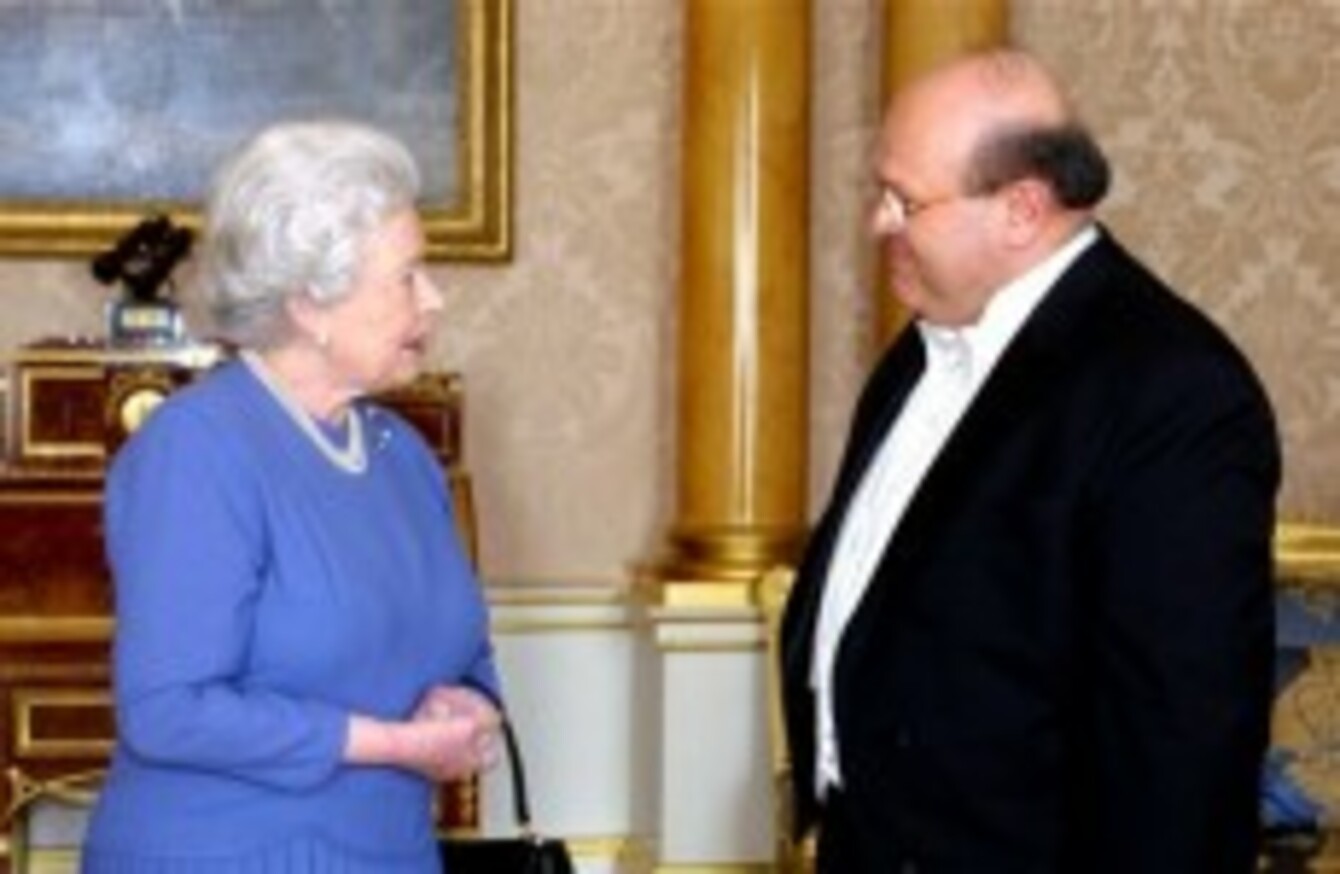 Image: AP Photo/ Fiona Hanson/Pool
Image: AP Photo/ Fiona Hanson/Pool
GLOBAL POLITICS TRUMPED ceremonial protocol today, as Britain revoked a royal wedding invitation to the Syrian ambassador because of violent government attacks on protesters there.
But critics continued to ask why the guest list had room for despots while former British prime ministers Gordon Brown and Tony Blair, both from the Labour Party, were left out.
Human rights groups had criticised the decision to invite Syrian Ambassador Sami Khiyami to Prince William and Kate Middleton's nuptials at Westminster Abbey on Friday.
More than 450 people have been killed since mid-March in the uprising against Syrian President Bashar Assad's authoritarian regime, with 120 dead over the weekend.
The government said ambassadors from all countries with which Britain has "normal diplomatic relations" had been invited to the wedding — some 185 in all — and that an invitation did not condone regimes' behavior.
But the Foreign Office said Thursday that "in the light of this week's attacks against civilians by the Syriansecurity forces, which we have condemned, the foreign secretary has decided that the presence of the Syrian ambassador at the royal wedding would be unacceptable and that he should not attend."
It said Buckingham Palace shared that view.
Khiyami said he was not surprised by the decision, which he attributed to "the effect of media on government decisions."
"I find it a bit embarrassing but I don't consider it a matter that would jeopardise any ongoing relations and discussions with the British government," he told the BBC.
Britain has been strongly critical of the violence in Syria, and on Wednesday summoned Khiyami to the Foreign Office for a dressing-down.
Other diplomatic omissions from the guest list include the ambassadors of Libya — where Britain is involved in NATO action against Moammar Gadhafi's regime — and Malawi, whose envoy was expelled from London this week in a tit-for-tat diplomatic feud.
Among the royal wedding invitees criticized by rights activists are Swaziland's absolute monarch, King Mswati III; the ambassador of President Robert Mugabe's regime in Zimbabwe; and Prince Mohamed bin Nawaf bin Abdulaziz of Saudi Arabia.
Meanwhile, 20 people have been arrested on suspicion of planning to disrupt tomorrow's royal nuptials. Scotland Yard has stressed that the arrests are not linked to any perceived terrorist threat.
Sky News reports that police made "pre-emptive" raids on homes of anarchist groups in the Hackney, Camberwell and Heathrow areas of London at dawn this morning. Most arrests are in connection with the alleged stealing of electricity from other properties.
The method of employing pre-emptive raids has been criticised by Labour backbencher John McDonnell in the House of Commons, who said that the "disproportionate" use of force was unacceptable, and added: "I would urge that a minister comes to this House from the Home Office to explain what is exactly happening today, what are the grounds for that action."
One young man who lives at the one of the raided squats told Sky News that police had questioned residents about whether they had been involved in the student protests last year or the recent TUC march. "It seems obvious to us that they thought we were going to do something at the wedding tomorrow," 20-year-old Joe Rake said.
- Additional reporting by AP