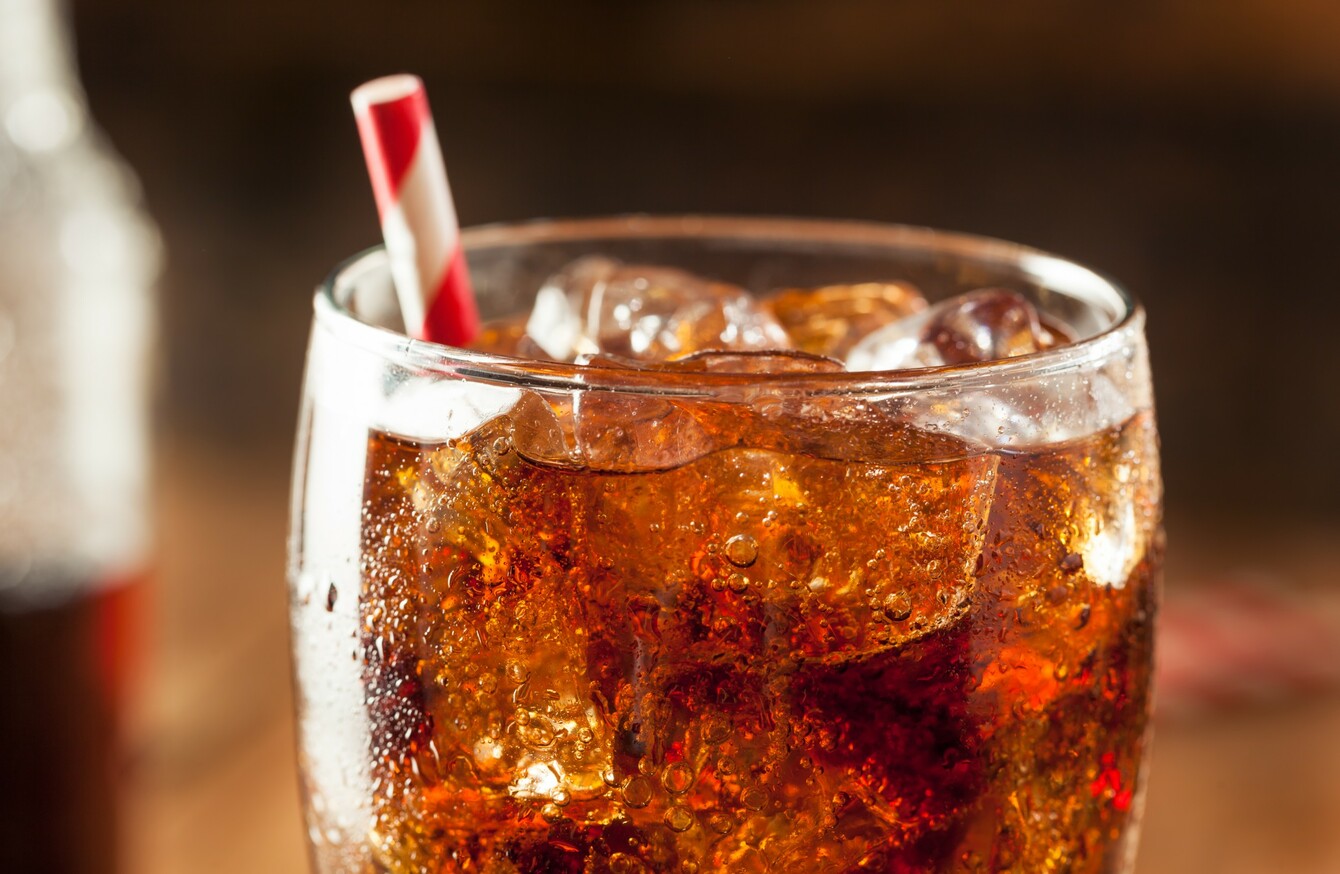 Image: Shutterstock/Brent Hofacker
Image: Shutterstock/Brent Hofacker
BRITAIN IS GOING to impose a tax on excessive sugar levels in soft drinks, it was announced today.
Finance Minister George Osborne made the announcement while detailing the latest budget.
He said that the tax will begin in two years' time and its aim is to cut down on growing childhood obesity levels.
"I can announce that we will introduce a new sugar levy on the soft drinks industry," Osborne said, adding that the tax would be on drinks with more than 5g of sugar per 100ml.
What about Ireland?
Here in Ireland, there has been a push by some quarters for a sugar tax in recent years, driven by a fear that obesity rates will continue to rise.
The then-Minister for Health Leo Varadkar wrote to Finance Minister Michael Noonan before the 2016 Budget was announced, suggesting a 20% tax on sugar-sweetened drinks be introduced.
In 2014, the Minister for Health at that time, James Reilly, proposed a 20% tax on sugar-sweetened drinks to Noonan – but on both occasions, the suggestions were rejected.
In September of last year, the Royal College of Physicians called for a 20% tax on sugar-sweetened drinks, saying that Ireland could become the fattest country in Europe by 2030 if urgent action isn't taken.
In June 2014, a poll carried out by IPSOS/MRBI on behalf of the Irish Heart Foundation said that 52% of the public were in favour of the tax, compared to 46% against, while 87% of the population believed that sugar sweetened drinks contribute to obesity among children and young people.
What do you think: Should a sugar tax on fizzy drinks be introduced in Ireland?

- Additional reporting AFP