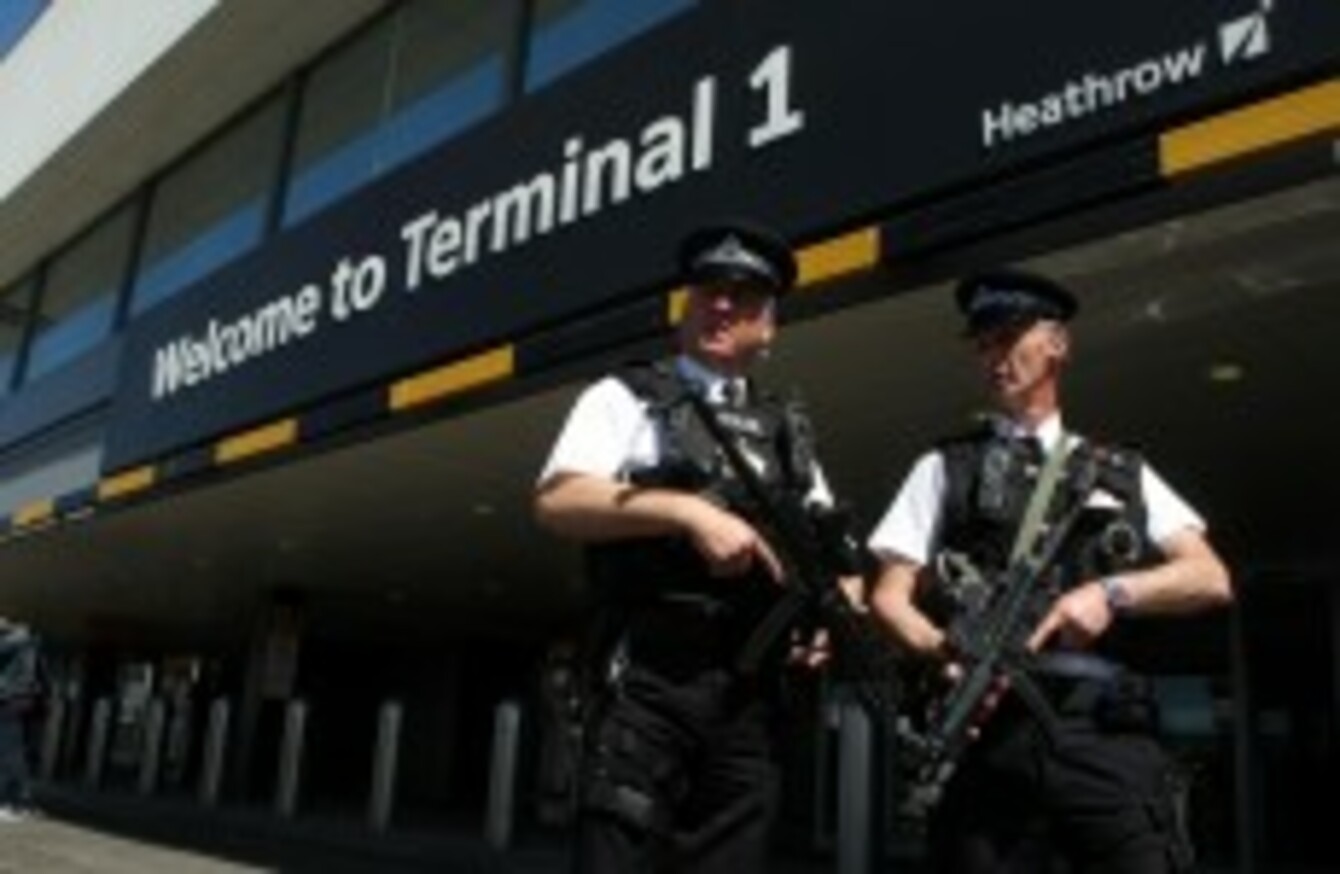 Armed police at Heathrow. (File photo)
Image: PA Archive/Press Association Images
Armed police at Heathrow. (File photo)
Image: PA Archive/Press Association Images
THE UK'S TERROR threat level has been raised from "substantial" to "severe" in response to developments in Iraq and Syria.
The UK's Home Office says that the increased threat level means that a "terrorist attack is highly likely, although there is no intelligence to suggest that one is imminent."
The severe threat level is the second highest level of five employed by the Home Office and is now at the highest level since July 2011.
The "severe" level means that an attack is "highly likely" as opposed to the "substantial" level which means it one is a "strong possibility".
Home Secretary Theresa May says that the decision to increase the threat level came as a result of the increased violence in the Middle-East but gave no specific details of a potential attack on the UK:
The increase in the threat level is related to developments in Syria and Iraq where terrorist groups are planning attacks against the West. Some of these plots are likely to involve foreign fighters who have travelled there from the UK and Europe to take part in those conflicts.
The Home Office says that the threat level is designed to inform security professionals as well as the public about the level of protection in place.
They add that the public should look out for "suspicious bags on public transport" but "should not let the fear of terrorism stop them from going about their day-to-day life as normal".
May says that the UK Government has already taken steps to amend their powers to deal with threats, adding "that process will continue".
The threat of a terror attack in the UK has been the subject of even greater attention in the last week since the video emerged of US journalist James Foley being beheaded by a British Islamic State fighter in Syria.