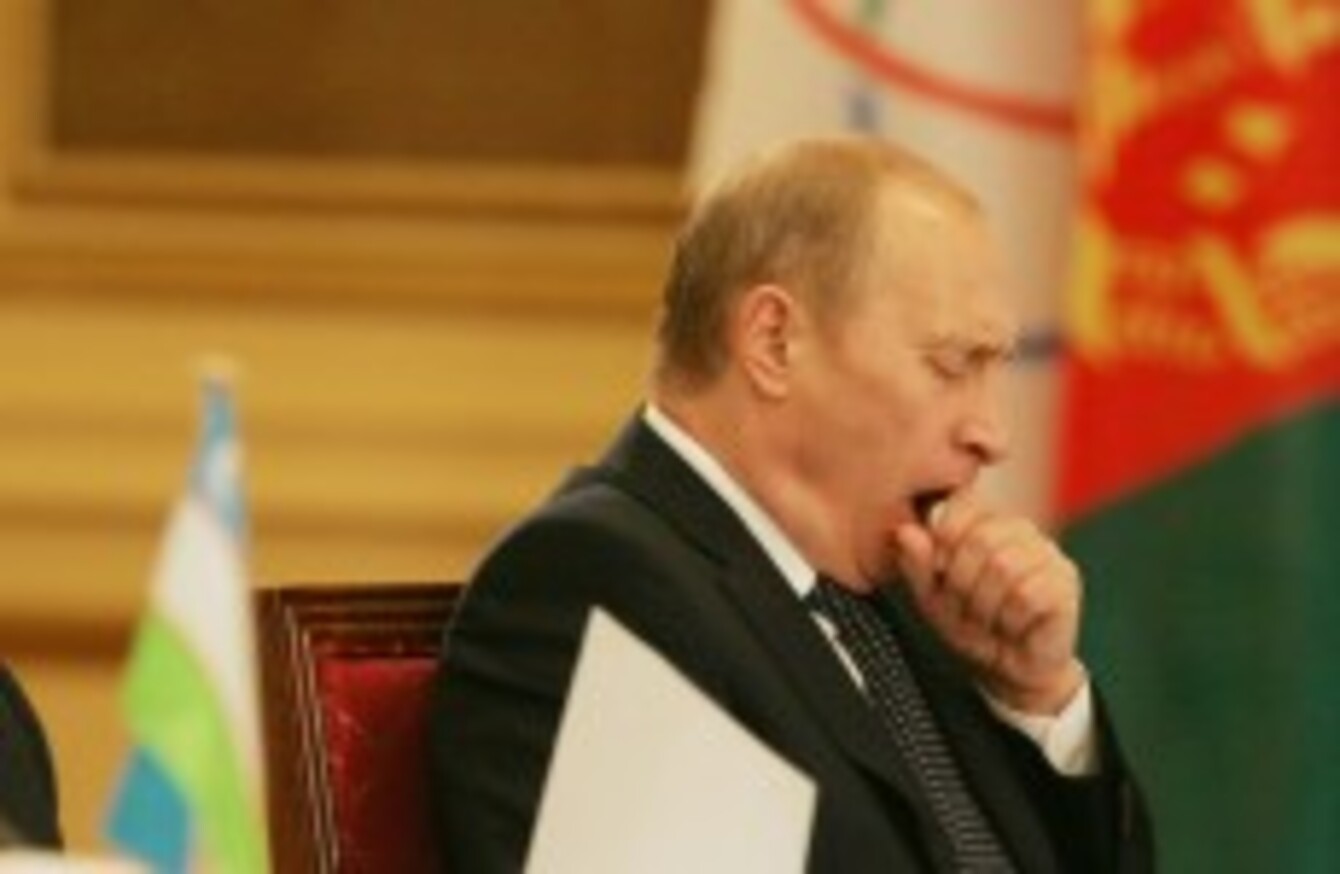 Image: AP/Press Association Images
Image: AP/Press Association Images
Updated 1.44pm
KIEV AND PRO-RUSSIAN rebels have signed off on a roadmap to implement a Ukraine peace deal thrashed out during marathon talks in Minsk, President Vladimir Putin and Ukrainian leader Petro Poroshenko said today.
"The contact group signed a document that we prepared with a great deal of tension," Poroshenko said of the deal, which Putin said was "a set of measures to implement the Minsk agreements", referring to a widely disregarded September peace deal.
Earlier Poroshenko, Russia's Vladimir Putin, France's Francois Hollande and German Chancellor Angela Merkel had been locked in talks at the presidential palace in Minsk since late last night, trying to work out a plan to end a conflict that has pitted pro-Russian rebels against Kiev government forces in east Ukraine, killing at least 5,300 people and plunging East-West relations to a post Cold War low.
Arch-foes Poroshenko and Putin were meeting for the first time since October at the climax of a frantic European diplomatic drive aimed at stopping the worst East-West crisis since the end of the Cold War from escalating.
Difficult birth
Western European leaders have voiced cautious optimism about the plan, which has been hailed as a great victory by pro-Russian rebels but met with scepticism by war-weary civilians.
German Chancellor Angela Merkel, who was a driving force behind the negotiations, along with French President Francois Hollande, said she had "no illusions" and that "big hurdles" remained in ending the 10-month conflict.
"We now have a glimmer of hope," she said in the Belarussian capital,adding that "concrete steps must of course be taken and there will still be big hurdles ahead".
"I have no illusions, we have no illusions," she said, "much work" remained.
Hollande said the deal included a "comprehensive political solution" and provided "serious hope, even if all is not done".
Merkel's Foreign Minister Frank-Walter Steinmeier said it represented neither "a comprehensive solution" nor a "breakthrough".
He said he welcomed the truce plan but "without any exuberance" since "it was a difficult birth".
Putin, accused of backing the rebels, joked with journalists about whether they had slept or not after the marathon overnight talks.
"It wasn't the best night of my life but the morning, in my opinion, is a good one because despite all the complexities of the negotiating process we still manged to agree on the main points," he said.