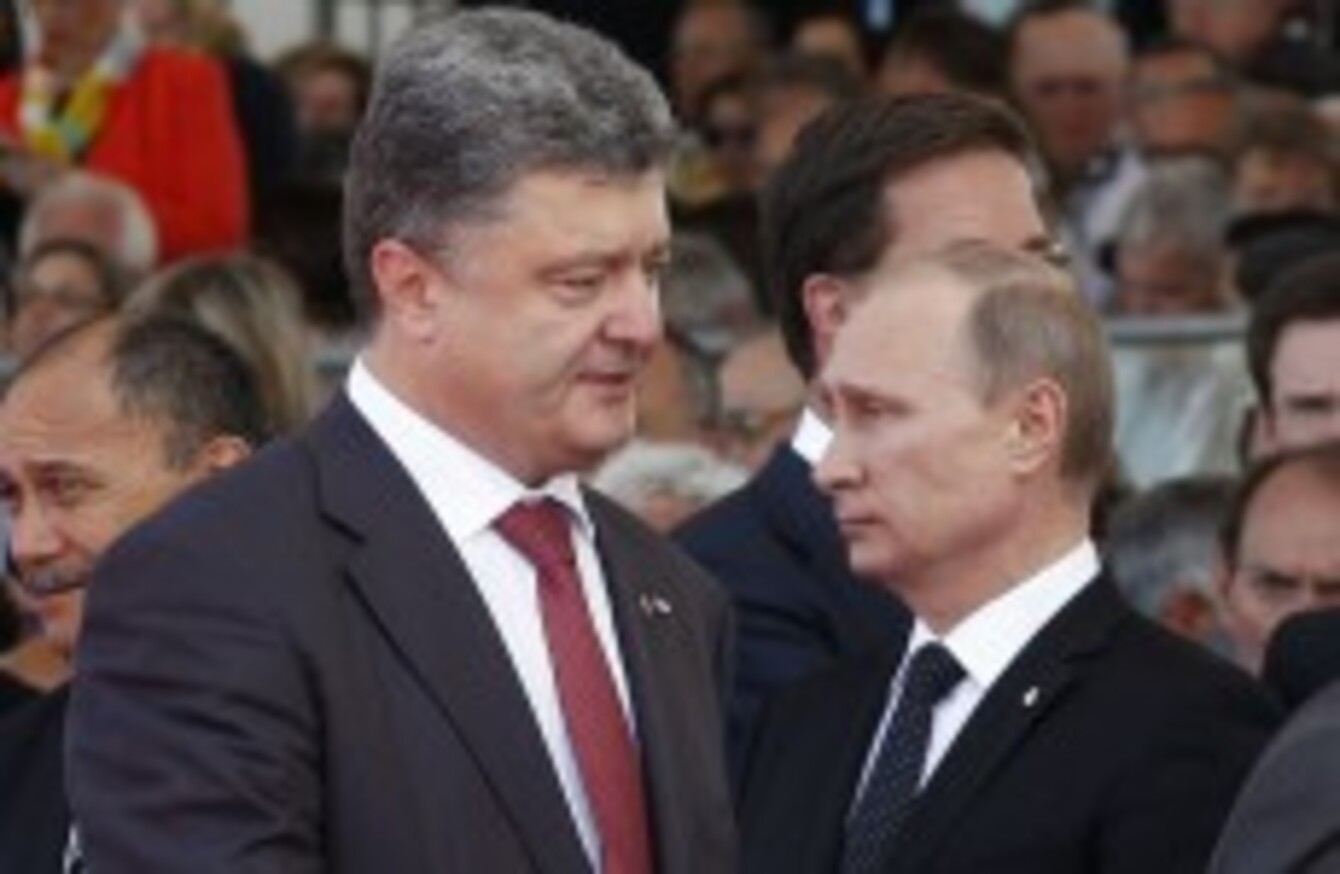 Image: AP/Press Association Images
Image: AP/Press Association Images
Updated 1.48pm
THE OFFICE OF Ukrainian president Petro Poroshenko has retracted an earlier statement he made in which he said he and Russian president Vladamir Putin agreed to a "permanent ceasefire".
The New York Times reports that Poroshenko said the two men had a similar understanding about what was needed to achieve a cease-fire. However a spokesman said his initial statement on a phonecall between the two had gone too far.
The statement had said a telephone exchange "resulted in an agreement for a permanent ceasefire in Donbass (eastern Ukraine)".
The spokesperson for his office has said that a revised version of the statement will be posted shortly.
President Vladimir Putin said that Moscow and Kiev held positions on resolving the crisis in Ukraine that were "very close", and that he hoped a final deal could be struck during talks scheduled for Friday.
"I believe that a final agreement between the authorities of Kiev and southeast Ukraine can be reached and cemented during a meeting of the Contact Group on September 5," Putin was quoted as saying by RIA-Novosti news agency.
Putin and Poroshenko had met last week in Minsk but made no progress towards ending the conflict which intensified in recent weeks as the West and Kiev accused Russia of deploying troops in Ukraine. Russia has repeatedly denied its soldiers have been sent into Ukraine.
- Additional reporting by AFP.
First published 9.30am