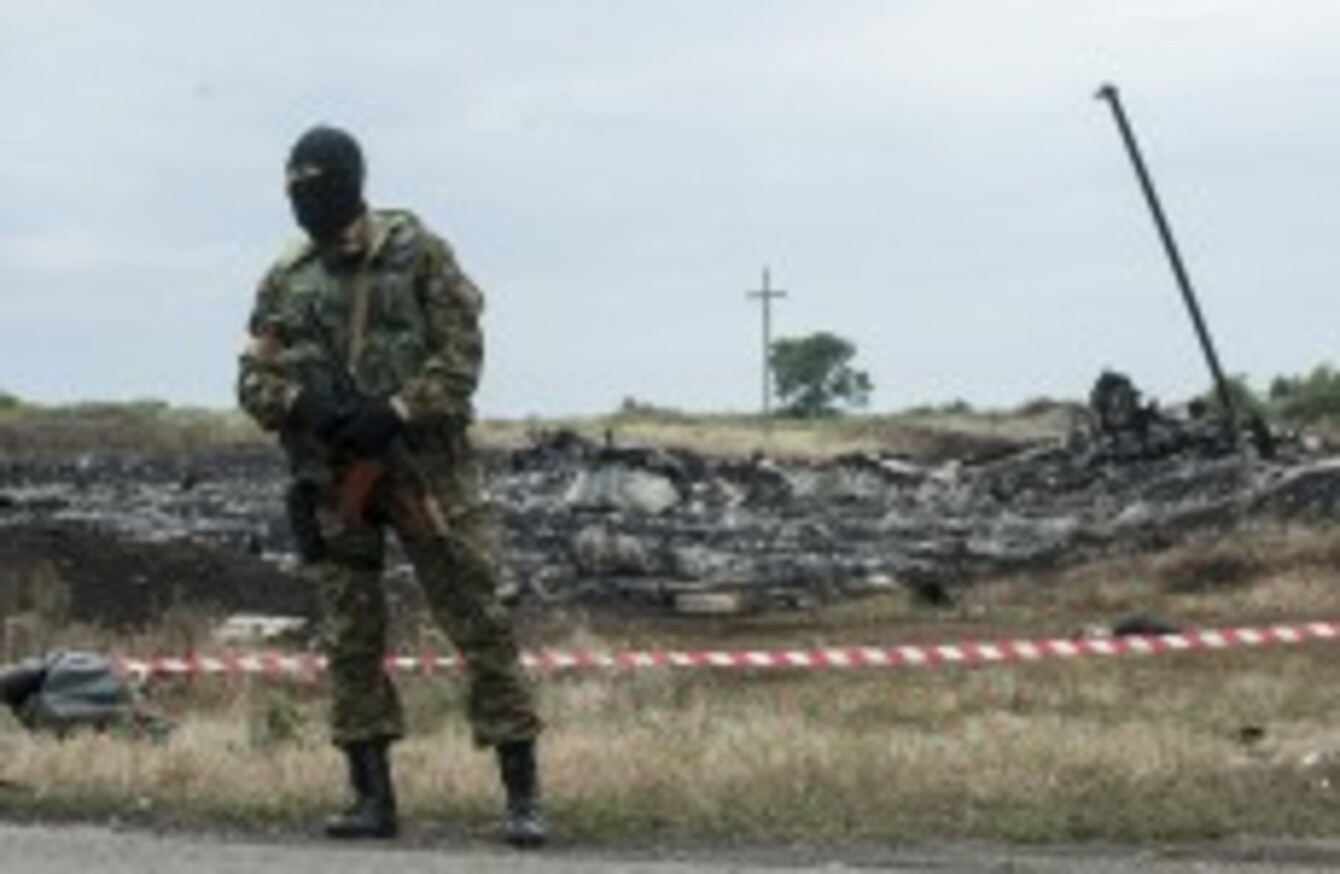 Image: AP/Press Association Images
Image: AP/Press Association Images
DUTCH AND AUSTRALIAN police who were planning to head to the crash site of Malaysian flight MH17 today have had to scrap their trip over security concerns, a OSCE spokesman said.
"There is fighting going on. We can't take the risk. The security situation on the way to the site and on the site itself is unacceptable for our unarmed observer mission," said Alexander Hug, deputy chief monitor of the Organization for Security and Cooperation in Europe's special mission in Ukraine.
Earlier today, Australian Prime Minister Tony Abbott said his country's police would join the first contingent of an unarmed, Dutch-let international humanitarian mission to recover victims' remains.
He said there would be 49 people on site in total to carry out the task.
Abbott had also said it was a "risky mission" but that the safest way to conduct it is unarmed.
However shelling was heard in the village next to the crash site today and it was confirmed that the visit was scrapped over concerns for security.
- © AFP 2014 with additional reporting by Michelle Hennessy.