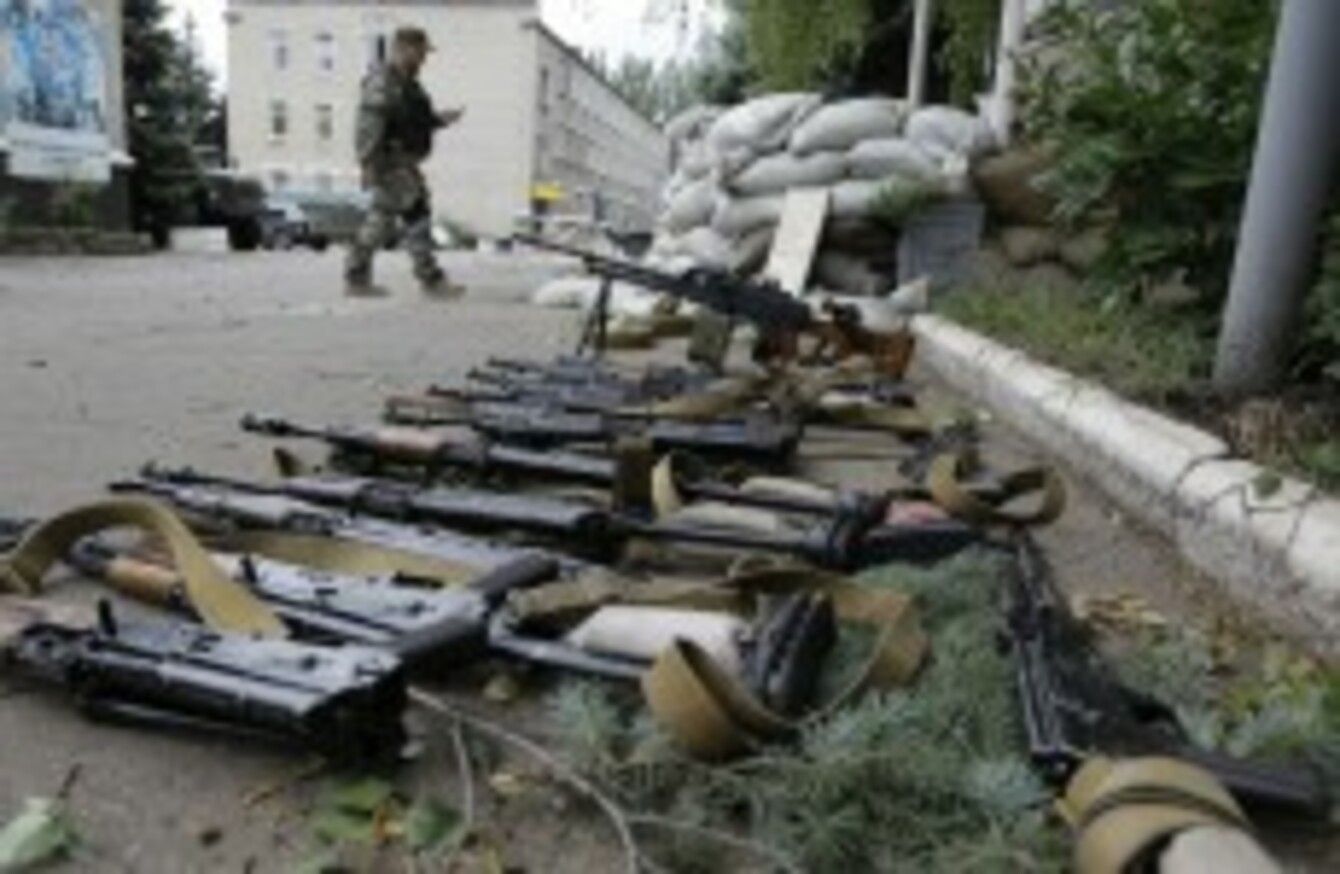 Image: AP/Press Association Images
Image: AP/Press Association Images
UKRAINE'S NEW LEADER extended a tenuous truce with pro-Moscow rebels today after signing a landmark EU deal on closer relations and possible future membership that drew immediate threats of retaliation by Russia.
President Petro Poroshenko's decision to prolong the ceasefire agreement until 1900 GMT Monday came after three hours of urgent consultation with his top defence official that began on his return from a historic summit in Brussels with the original one-week truce having already lapsed.
Separatist commanders in Ukraine's heavily Russified eastern rustbelt had earlier said they also agreed to halt fire for 72 hours to give the first indirect contacts on ending nearly 11 weeks of fighting a chance to work.
Poroshenko had earlier hailed his signing in Brussels of the EU Association Agreement — a 1,200-page document defining the political and trade terms under which Kiev will slip from the Kremlin's embrace — as a turning point for a country that straddles a geopolitical fault line between Europe and Russia.
The deal also bursts Russian President Vladimir Putin's dream of enlisting Kiev in a Moscow-led alliance that could rival the European Union and NATO.
The Kremlin immediately vowed to take "all the necessary measures" against Ukraine.
But Poroshenko argued in Brussels that the deal offered Ukraine "an absolutely new perspective" and "the opportunity to modernise".
"It is a historic day, the most important day since independence," he declared.
US Secretary of State John Kerry hailed the political association and free trade agreements — also sealed on Friday with ex-Soviet Moldova and Georgia — as a "major step" to building "a Europe whole, free and at peace."
"I think it is noteworthy that exactly what President Putin was trying to prevent from his interfering in Ukraine has now happened," State Department spokeswoman Marie Harf added.
- © AFP 2014.