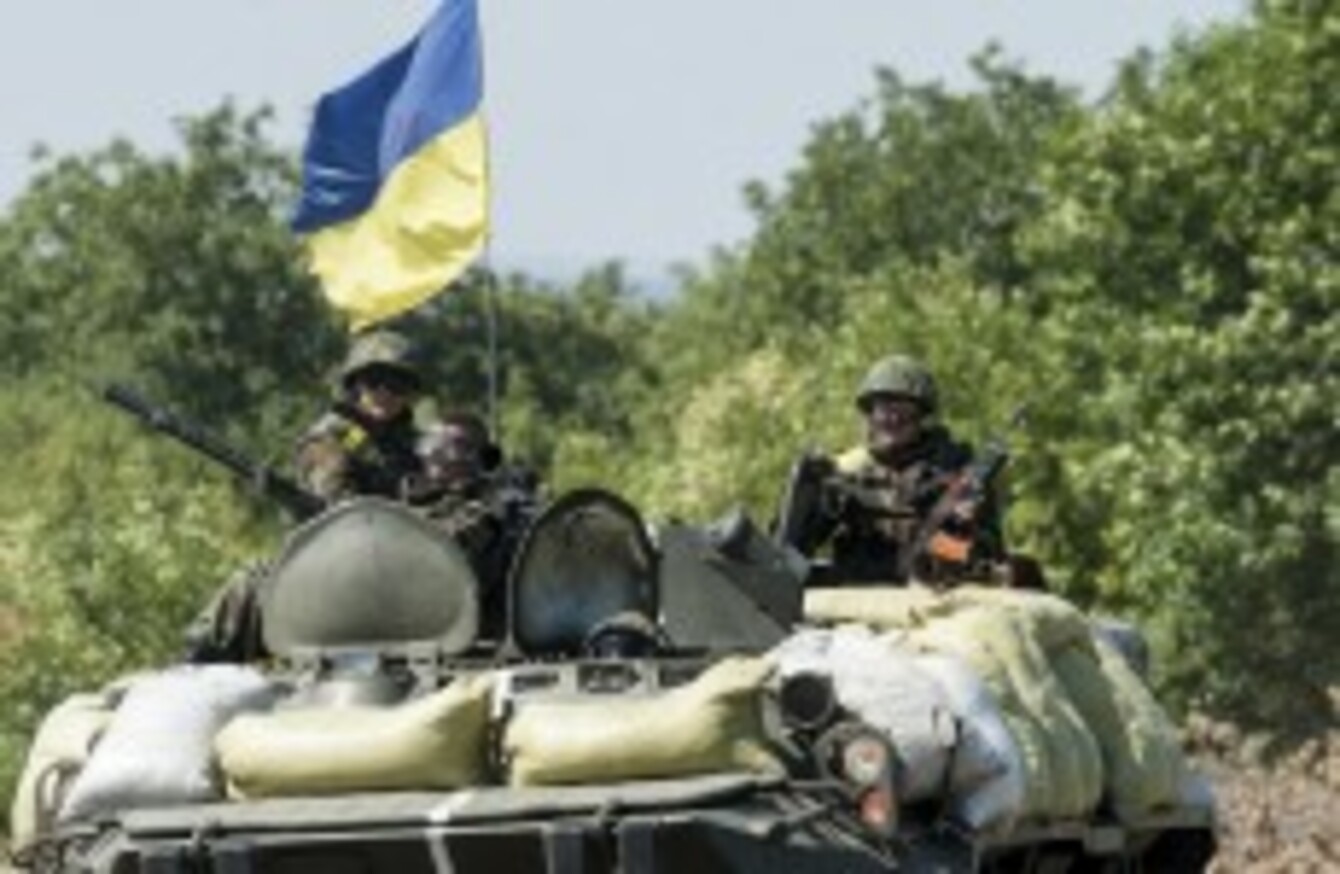 Image: AP Photo/Alexander Zemlianichenko
Image: AP Photo/Alexander Zemlianichenko
Updated 3.23pm
UKRAINIAN PRESIDENT PETRO Poroshenko has said his envoy has signed a "preliminary" truce deal with pro-Russian rebels aimed at halting five months of fighting that has claimed 2,600 lives.
"A preliminary protocol to the ceasefire agreement has been signed in Minsk. This protocol should enter into force on Friday," Poroshenko wrote on his official Twitter account.
He has ordered his army commander to halt fire in Kiev's five-month campaign at 1500 GMT, after a a protocol was signed by representatives of Ukraine Russia, the rebels and the Organization for Security and Cooperation in Europe.
Heidi Tagliavini of the OSCE told reporters the deal reached at talks in the Belarusian capital of Minsk consisted of 12 points but she did not immediately spell them out before heading back into the talks.
"The cease-fire will allow us to save not only civilians lives, but also the lives of the people who took up arms in order to defend their land and ideals," said Alexander Zakharchenko, the rebel leader from the Donetsk region.
But Igor Plotnitsky, the insurgent leader for the Luhansk region, told reporters "this doesn't mean that our course for secession is over" — a statement that reflected deep divisions which threaten to derail peace efforts.
More to follow.
- © AFP, 2014.  Additional reporting by Associated Press. Originally published 2.23pm