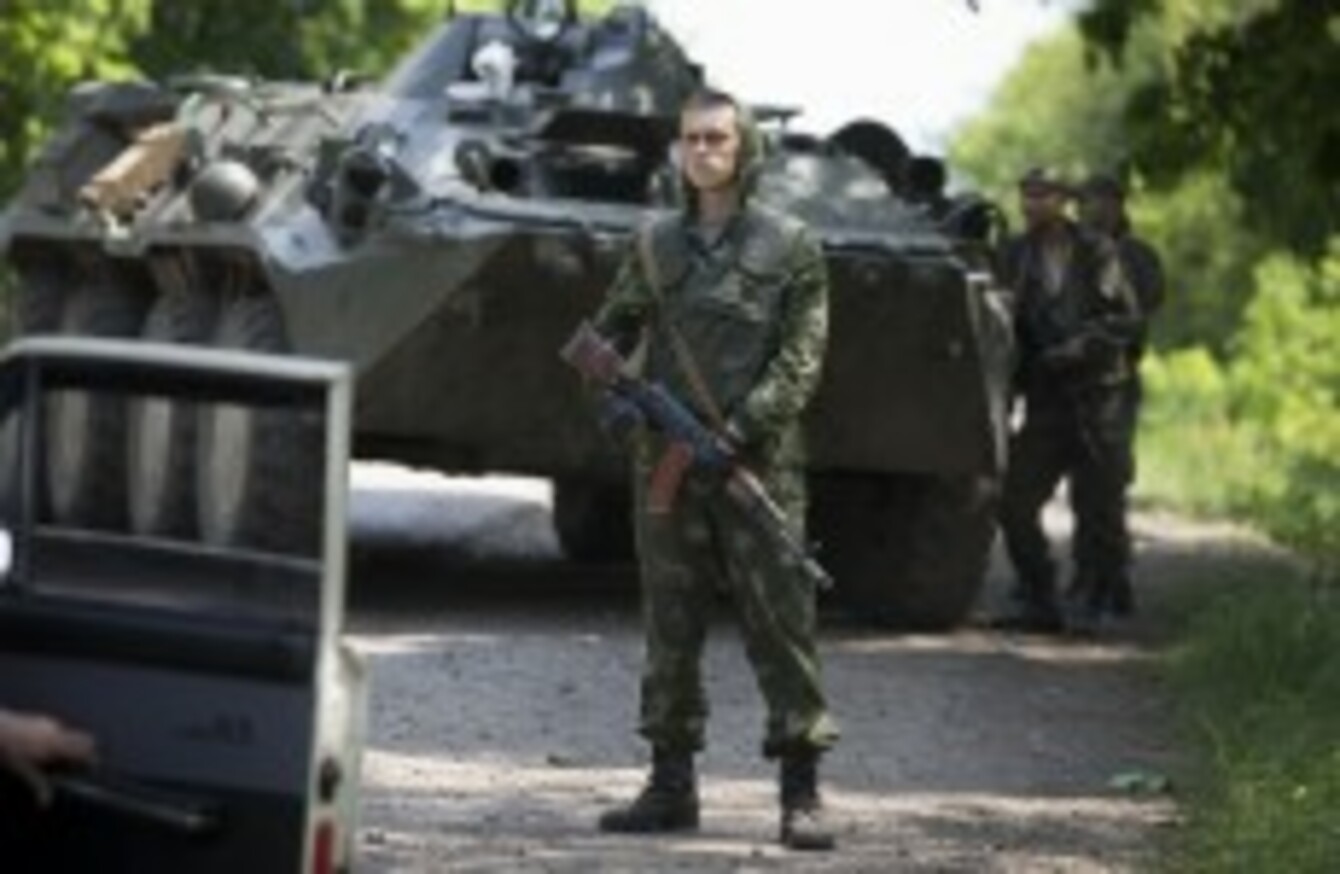 Ukrainian government soldiers guard a checkpoint near Kramatorsk, eastern Ukraine.
Ukrainian government soldiers guard a checkpoint near Kramatorsk, eastern Ukraine.
UKRAINE'S EMBATTLED LEADERS launched round-table talks today as part of a Western-backed push to prevent the country falling apart, vowing they would not bow to "blackmail" by pro-Russian rebels waging an insurgency in the east.
The so-called national unity discussions — which crucially do not involve the insurgents — are being held barely two weeks before Ukraine holds a presidential election that the West is scrambling to keep alive.
European leaders have been working to bring Kiev and pro-Moscow separatists together under a roadmap sponsored by pan-European security body the OSCE.
But shortly before the talks started, Russia bluntly warned that the former Soviet republic was already on the brink of civil war and demanded that the insurgents be invited to the negotiating table.
Ukraine's interim President Oleksandr Turchynov opened the discussions saying Kiev was ready to negotiate but that the rebels must first lay down their arms.
"Those with weapons in hand who are waging a war against their own country and dictating the will of a neighbouring country will answer before the law. We will not yield to blackmail," he said.
"We are ready to listen to the people of the east but they must not shoot, loot or occupy government buildings."
The east of Ukraine remains on edge, with deadly violence erupting often as government troops battle against the separatists who have seized over a dozen towns and cities since early April.
Dozens have been killed in fighting in the east and in an inferno in the southern port city of Odessa, with the Ukrainian army losing seven soldiers in a rebel ambush on Tuesday.