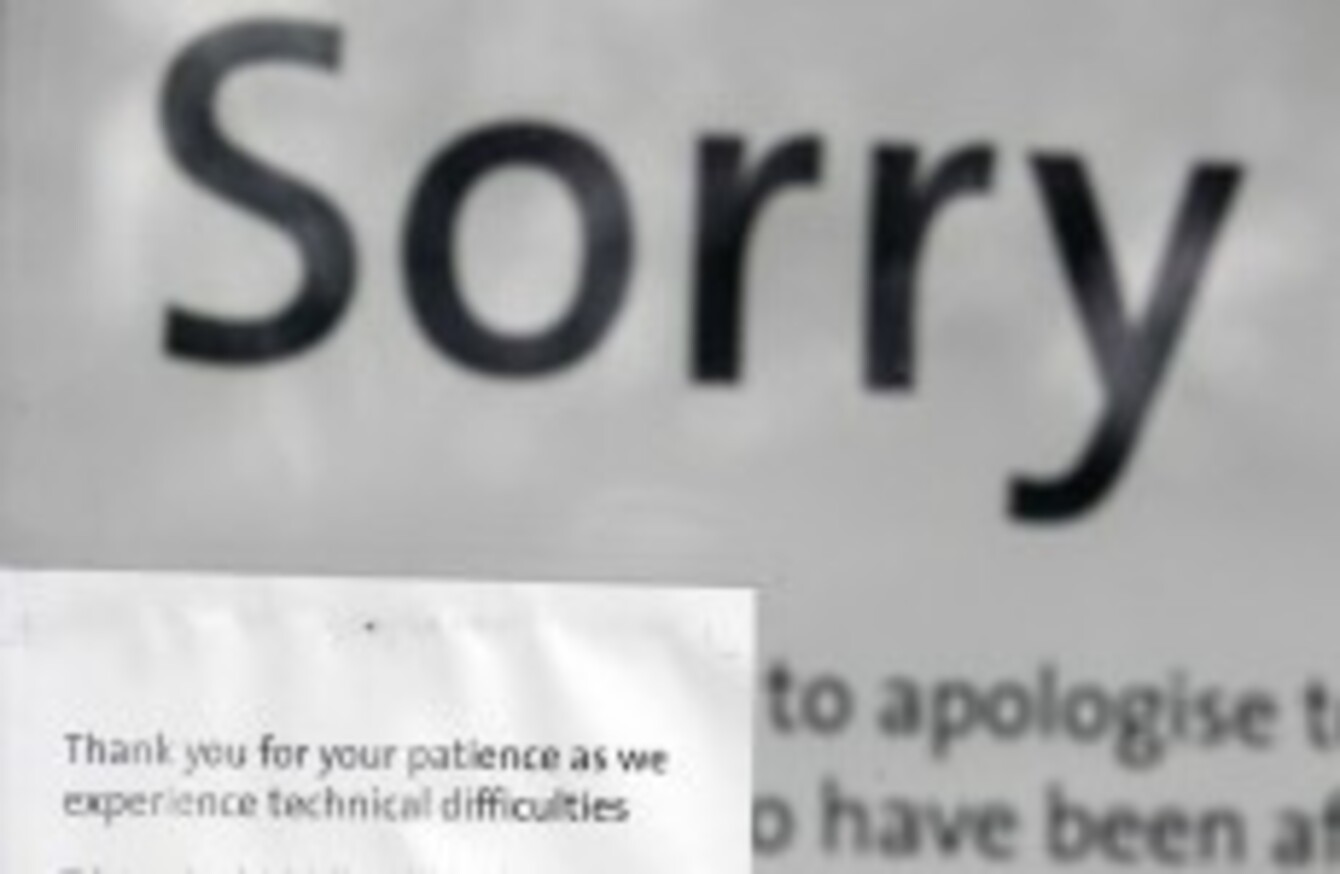 Image: Sam Boal / Photocall Ireland
Image: Sam Boal / Photocall Ireland
ULSTER BANK IS due to reveal details of compensation for the more than 600,000 customers affected by its massive technical issues during the summer.
U.TV learned yesterday that a restitution package will be announced today after it has been approved by regulators. The group has been in talks with the Central Bank about how it is dealing with the fallout from the so-called technical glitch which saw customers unable to access their accounts for a number of weeks.
Ulster Bank's parent group RBS has provided for €35.5 million in expenses relating to the "clean up" of the issues in its latest accounts. It admitted that Ulster Bank's customers "experienced extended problems with their accounts" because they were addressed last.
The group made promises at the time that none of its account holders would be out-of-pocket as a result of the problems. CEO Jim Brown has previously said that he expects the bank to pay out tens of millions of euro in compensation. He also said that he would look at extra ways to compensate customers.
Suggestions of goodwill gestures have been made but it is not yet clear if the bank will follow through with anything extra for impacted customers. About 100 members of the Oireachtas signed a petition in July calling on Ulster Bank to waive all customer charges until the end of January next year.
Any fees or charges that were incurred because of the problems were due to be automatically refunded but the majority of awards are expected to be small. The Financial Ombudsman has said that anybody not happy with their personal settlement can appeal.
The technical glitch occurred on 19 June when an attempt to update the software systems went awry. Difficulties were being experienced by some customers up to 10 weeks later and there is still a notice warning of some outstanding reconciliations appearing on the bank's website today.
All of our systems are running as normal and for the majority of customers it is now business as usual. There will be reconciliations to some customer accounts as final outstanding transactions are processed.
The Central Bank criticised the group for its poor communications throughout the fiasco and Brown was pressured into giving up his bonus for the year.
Ulster Bank will not be revealing the total worth of today's restitution package.