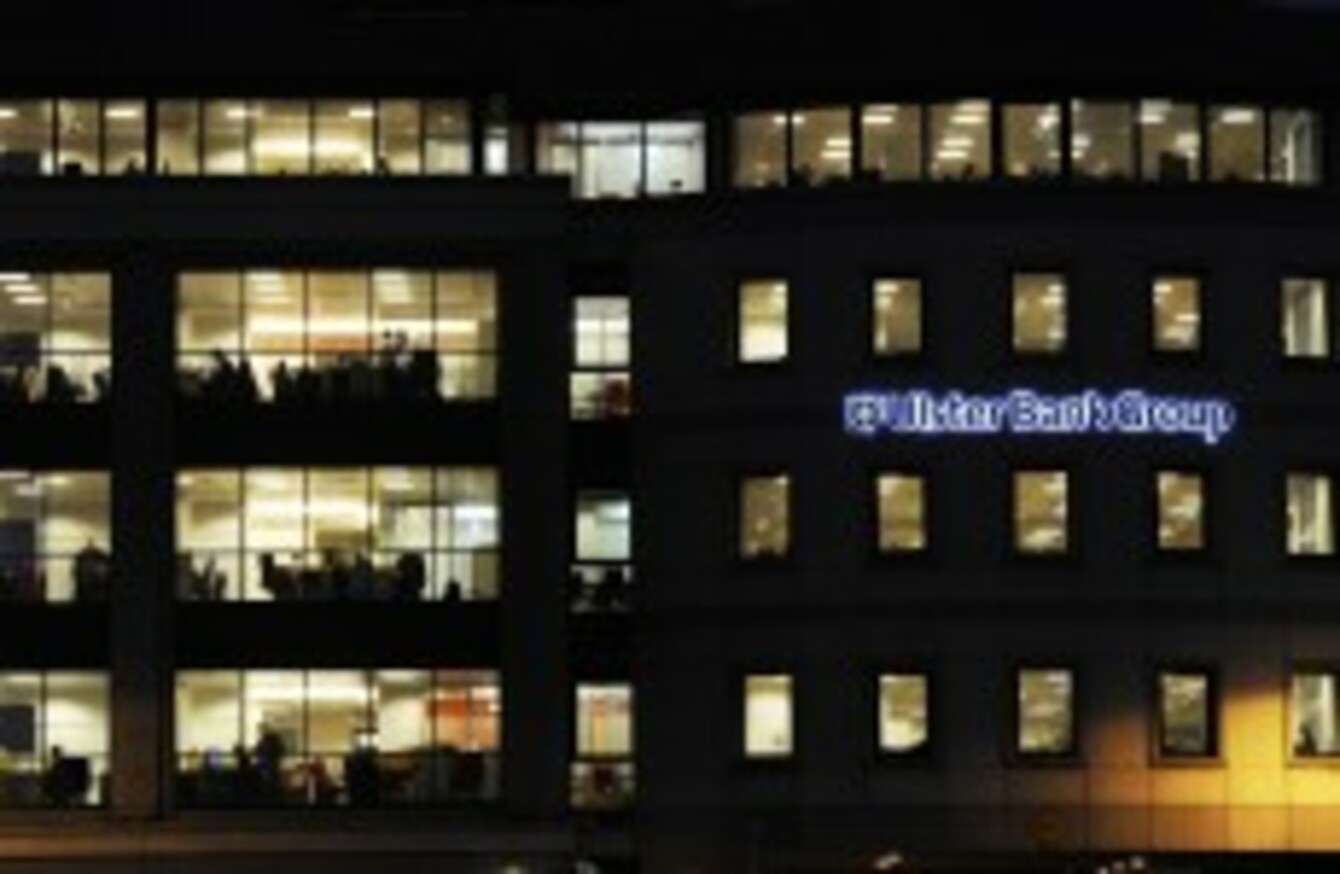 Image: Sasko Lazarov/Photocall Ireland
Image: Sasko Lazarov/Photocall Ireland
ULSTER BANK HAS upgraded its prediction for economic growth this year to 3.1%.
The RBS owned lender had previously said that Gross Domestic Product would expand by 2%, but made the revision in the light of near-universal improvements in major economic indicators.
In a statement released this morning, Ulster said that the recovery is becoming "more broadly based".
2014 will mark the first year that exports, consumer spending and investment will all be growing together – an important sign that the recovery is looking more sustainable.
The bank also draw attention to the fact that half of jobs created over the last two years were created outside of Dublin, which indicates "that the labour market recovery itself has a breadth to it that extends beyond the capital".
Click here for a larger version
Ulster said that Gross National Product, which measures the performance of the domestic economy, should grow by over 3% this year.
Property
National property prices, which grew by 2% last year, are expected to climb by an average of 10.5% this year and another 8% in 2015.
This predication will likely mean a steeper increase in Dublin, where price growth was just under 25% in the year to the end of June, setting the pace for the rest of the country.
Ulster also has rolled out the welcome mat for the return of growth in the construction sector, with Barry saying that the rise in home building:
Means that one major headwind which had held the economy back over a deep, seven year construction correction has now become a tailwind, thus contributing to both a strengthening and broadening of the wider recovery.
There is a risk, however, that construction won't be able to keep up with demand, especially in Dublin, where fewer 1,400 new units were built last year compared to the estimated 7,000 needed every year.
Exports
Exports, which has been hurt by the so-called 'pharma cliff', when many medicines produced in Ireland came off patent and were replaced in the marketplace by generic alternatives, are also predicted to increase by around 5% this year, up from 1.1% in 2013.
In the medium term, Ulster Bank chief economist Simon Barry warned that there are still risks from high levels of public and private sector debt. The declining geopolitical situation and a slowdown in the broader eurozone recovery are also flagged as potential threats.
Ulster Bank is also predicting that consumers will also make a strong return this year, having been sheepish in the early stages of the economic upturn.
"We expect a return to positive growth (in consumer spending) of over 1% in 2014, and a further acceleration to 2% in 2015."
Unemployment is expected to stabilise at 11.5% this year, which is in line with the eurozone average, before dropping to 10.4% next year.