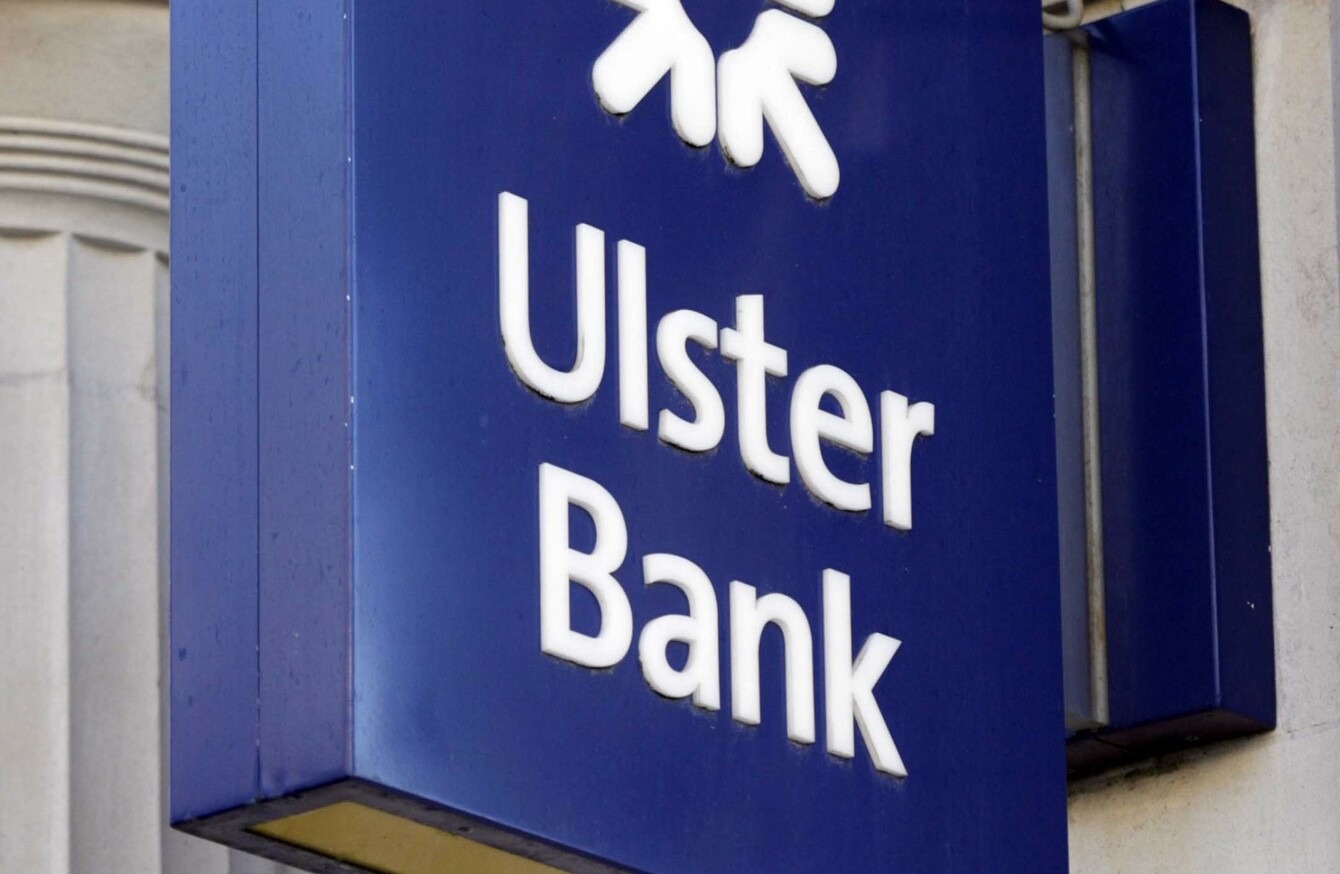 ULSTER BANK HAS been fined €3,325,000 by the Central Bank in respect of anti-money laundering and terrorist financing failures.
The move comes after Ulster Bank admitted breaching the Criminal Justice (Money Laundering & Terrorist Financing) Act 2010. It is the highest penalty imposed by the Central Bank for such breaches.
The Act requires credit and financial institutions to implement adequate policies and procedures to prevent and detect the commission of money laundering and terrorist financing.
The breaches occurred over a six-year period, from the enactment of the Act on 15 July 2010 until 2016. In a statement, the Central Bank said it identified "significant" breaches in respect of:
Outsourcing: governance and control of anti-money laundering/countering the financing of terrorism (AML/CFT) outsourcing
Risk Assessment: assessment of money laundering/terrorist financing risks specific to its business and the relevant mitigating systems and controls
Customer due diligence (CDD): identification and verification of existing customers who predated the Irish AML/CFT laws effected in May 1995
The Central Bank also identified areas of non-compliance in respect of trade finance procedure manuals, adherence to internal procedures, AML/CFT training of non-executive directors and reliance on third parties in respect of CDD.
'Concerning' 
Derville Rowland, the Director of Enforcement at the Central Bank, said: "Robust frameworks, systems and controls must be the cornerstone of credit and financial institutions' compliance with anti-money laundering legislation…
It is incumbent upon our retail banks to counter the threat of money laundering through robust anti-money laundering frameworks, systems and controls … The sheer volume and range of transactions processed exposes the Irish retail banking sector to an increased threat of money laundering and terrorist financing. Retail banks must counter this increased threat head on.
"Ulster Bank Ireland's breaches are especially concerning as they point to unacceptable weaknesses in key aspects of its anti-money laundering framework, systems and controls over an extended period of time.
"As one of the largest retail banks in Ireland, Ulster Bank Ireland provides a gateway to the financial system for more than one million customers through its extensive network of branches, online and telephone banking…
"Firms play a vital role in assisting An Garda Síochána and the Revenue Commissioners in their investigation of money laundering and terrorist financing through the detection and reporting of suspicious activity," Rowland said.
A spokesperson told TheJournal.ie Ulster Bank will not be commenting on the issue.