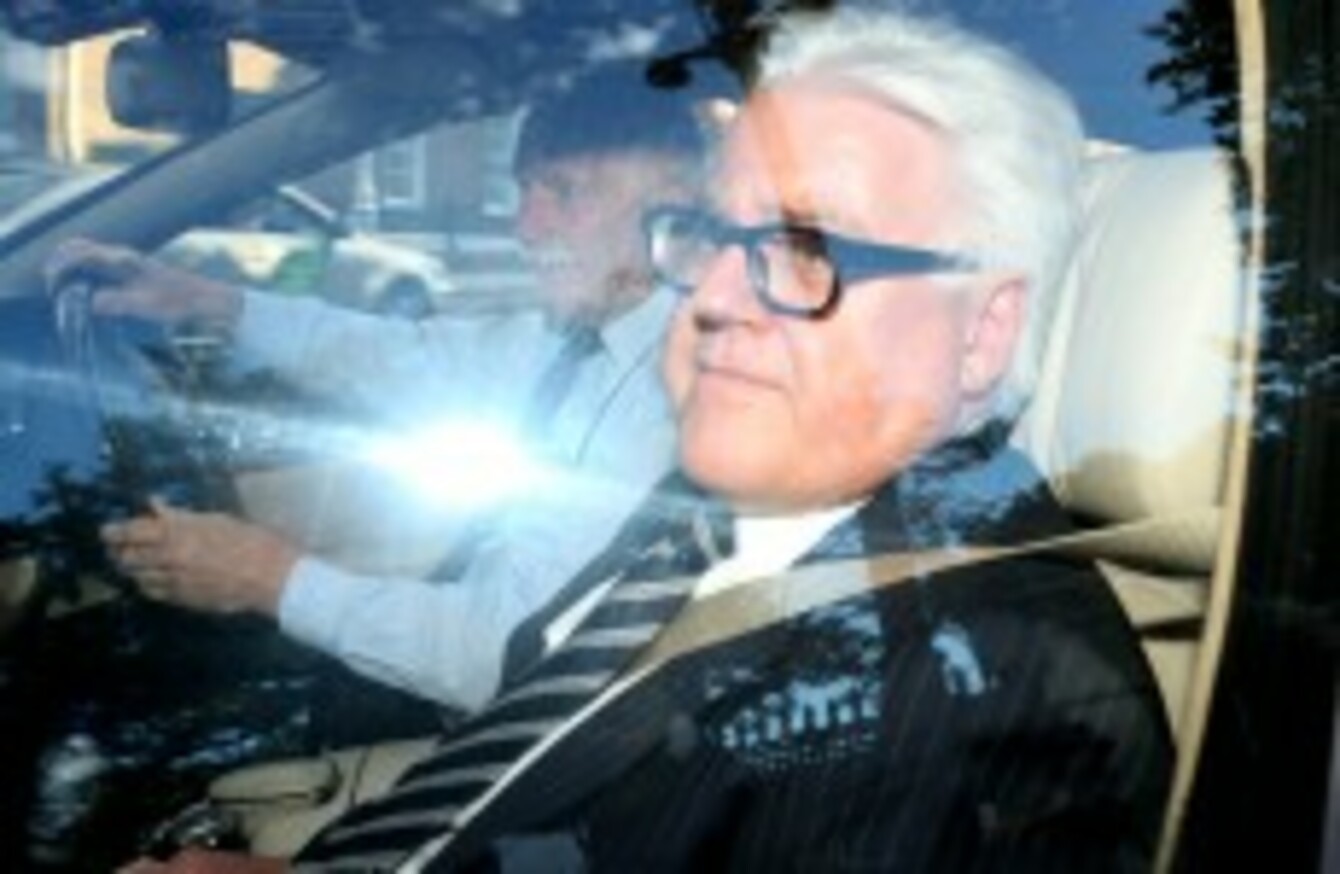 Ulster Bank CEO Jim Brown
Image: Photocall Ireland
Ulster Bank CEO Jim Brown
Image: Photocall Ireland
Updated 22:59
HEAD OF ULSTER Bank Jim Brown was before the Oireachtas Finance Committee today to answer questions on the lender's response to the mortgage crisis.
He also had a key message he wanted to get across; one he repeated several times in the course of a meeting that lasted over two hours: "There is a cost to living in a home".
The CEO listed the fact as one of two "key fundamentals" that had been lost sight of amidst broader problems in the sector.
"There continues to be a sizeable minority of customers who have not engaged with us, and are refusing to make payment on their mortgages," Brown said.
"Living in a home costs money, Unless owned outright, this cost must be met through mortgage repayments, rent or by the state through social housing.
"There are some people who do not appear to accept this premise and are living in a home today without making any contribution towards its cost despite someone else advancing the money to acquire the property.
"Put simply this is not fair.
Brown was pulled up on the point by a number of Committee members, but he stuck to his guns, saying that 35 per cent of customers now over 90 days in arrears weren't engaging with the bank and weren't making any payments.
Ulster Bank CEO Jim Brown takes questions (Image: Oireachtas.ie screengrab)
Steven Bell, Chief Risk Officer at the lender, said there had been some cases where a single payment "in excess of €20,000″ had been made by people more than six months in arrears, to clear their backlog in full.
Unemployment
Brown also said that correlation between unemployment and numbers in arrears had started to break down in 2011, and that it was now the case that there is "no correlation at all" between them.
"Therefore it appears there has been a breakdown in the payment discipline for some mortgage customers."
People Before Profit TD Richard Boyd Barrett was amongst the Committee members to take issue with this point, saying there was a clear implication that "people aren't bothered paying".
Boyd Barrett insisted that the majority weren't paying because they couldn't and said that even people who are keeping up their repayments are "not able to pay other bills"
(Image: Oireachtas.ie screengrab)
Committee Chairman Ciarán Lynch said there was a "major flaw" in Brown's outlook, and that there was no longer a correlation with unemployment numbers because many people who lost their jobs during the downturn were being re-hired on much lower salaries.
He said a the vast majority of people in that situation had not returned to work on wages "within an ass's roar" of what they had previously been earning.
Solutions
Officials from AIB and Bank of Ireland also appeared before the TDs and Senators this week to answer whether they had reached a target set out by Government to propose sustainable mortgage solutions for 20 per cent of distressed borrowers.
#Open journalism No news is bad news Support The Journal

Your contributions will help us continue to deliver the stories that are important to you

Support us now
When asked whether the bank had reached that target, the Ulster Bank officials said they had exceeded it, and that solutions had been reached in more than thirty per cent of cases.
Called upon to expand on the figures, Bell said they were including over 4,000 householders who had received legal letters from the bank as part of that figure.
Ulster Bank's Steven Bell (Image: Oireachtas.ie screengrab)
Bell conceded it was a "matter of some concern" within management that the target was being met in such a manner, but he added they had had confirmation from the Central Bank that it was within the rules set out.
He said that when a target was given and there were consequences for not meeting it "boards of directors will do whatever they have to do" to hit the figure.
Despite levelling criticism at the officials appearing, several TDs also praised the candour and directness of their responses.
However, the members didn't appreciate having to repeatedly ask Brown and Bell to expand on and explain their figures; Sinn Féin's Pearse Doherty said they had shown a lack of respect towards the Committee by not including a full written breakdown of how they had reached their target.
Permanent TSB CEO Jeremy Masding will appear before the Committee tomorrow in the last of the week's hearings on the issue.
Deputy Lynch also confirmed that the Central Bank Governor Patrick Honohan would appear at a session later this month to answer questions arising from this week's meetings.
Originally published at 21:00