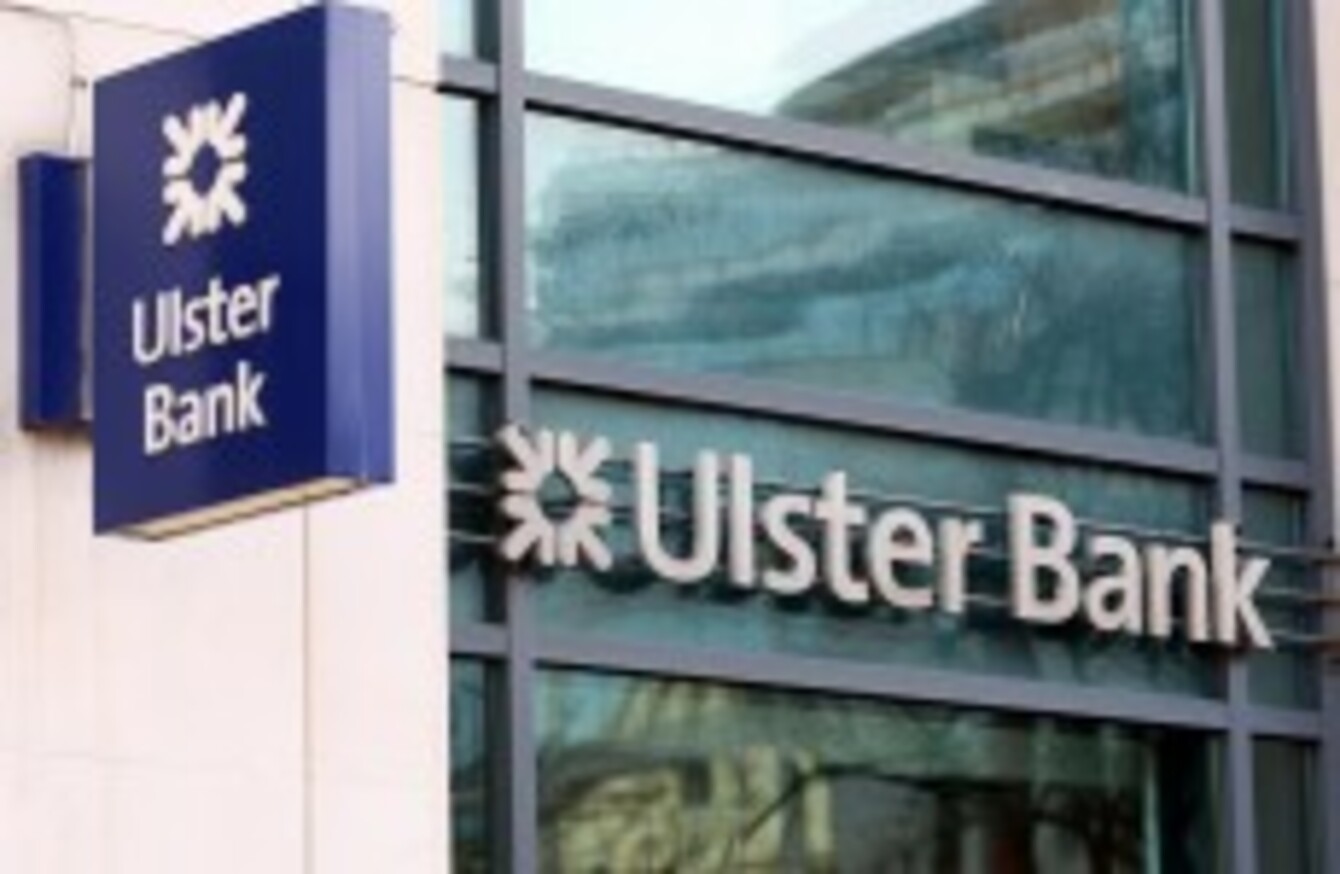 Image: Paul Faith/PA Wire/Press Association Images
Image: Paul Faith/PA Wire/Press Association Images
OVER 14 DAYS since Ulster Bank's catastrophic technical problems began, customers are still experiencing new problems as a result of what has been described as an appalling and exasperating situation.
TheJournal.ie has learned that a number of Ulster Bank clients have received warnings about missed direct debits and loan payments as recently as yesterday.
In a letter received by mail on Wednesday, one customer – who would like to remain anonymous – was told that a failure to make further payments on his loan may result in him being found in breach of their agreement.
It read:
Dear M******,

I refer to loan no. Xxxxxxxxx, payment of €X due 29/06/2012 has not yet been received. If you have made payment since this date please ignore the contents of this letter. Failure to make further payments may result in you being in breach of your loan agreement & may be subject to interest accrued. If you are having difficulties you should contact our office on the number listed below quoting the reference no. at the top of this letter & please have all documentation to hand.

As this will enable us to deal with your queries more efficiently.
The recipient told TheJournal.ie that he was worried as he had not yet been able to contact the bank to ensure he could ignore the letter. He also said he would seek to confirm his credit rating independently as he could not "leave something so important to chance".
A similar story was highlighted by another commenter yesterday:
To my consternation, when I got home today I got a letter from [Ulster Bank] saying they are charging me a penalty fee for an unprocessed Direct Debit. I was so amazed that I wrote a simple letter back to the concerned dept, letter which am going to put in the post before 5:30 today, making sure they will receive it tomorrow. In that letter I simply quote their reference and my name and account number and in the body I simply wrote "I'm having a GLITCH".
The revelations come as Ulster Bank bosses prepare to face questions from an Oireachtas Committee about the ongoing debacle today.
It is expected that the senior representatives will make a statement about recent events before the floor is opened up to questions from the Oireachtas members. The committee is made up of 21 TDs and 6 Senators.
Yesterday, the same group met with Central Bank representatives who said that Ulster Bank must compensate anyone who incurred costs and charges because of the disruptions. Bernard Sheridan, director of consumer protection at the regulator, also called RBS and Ulster Bank's contingency plan "appalling" and "exasperating".