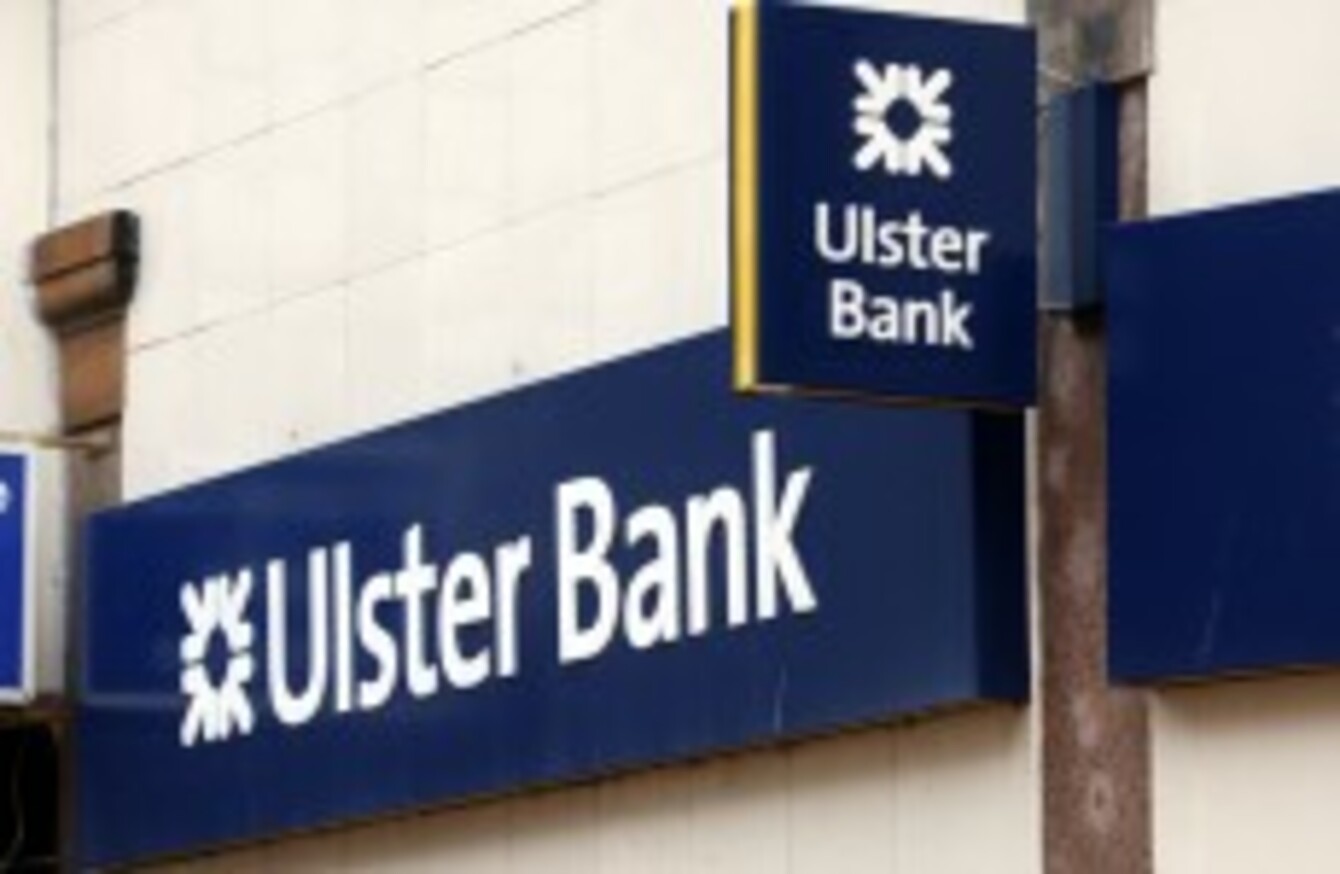 Image: Paul Faith/PA Archive/Press Association Images
Image: Paul Faith/PA Archive/Press Association Images
BANK WORKERS' UNION IBOA has reacted angrily to Ulster Bank's decision to close 39 of its branches by the end of next year.
General Secretary Larry Broderick described the group's announcement as a "surprise" and a "bolt from the blue", questioning if management at parent group RBS were trying to sabotage the future of its Irish subsidiary.
Reports circulated yesterday that up to 1,800 jobs could be at risk at the Irish bank but this has been denied by Ulster Bank
A spokesperson insisted that there will be no new redundancies.
"Ulster Bank has already announced and is implementing a programme to reduce FTE headcount by 950 across the business…We believe that, taking account the 950 reductions announced in early 2012, the remaining decrease in headcount should be met through natural attrition over the remaining course of the strategic plan. We continue to keep our costs under review."
The moves come as Ulster Bank attempts to return to profitability by 2016. There are no details as yet about what branches will be impacted.
Earlier this year, 22 branches were closed as the group continues to "streamline the traditional branch network".
The IBOA has called for full engagement between the bank and the union, stating its members were "absolutely disgusted at the drip-feeding of this confused mixture of proposals" in relation to closures and "demoralising speculation about further job losses".
"We are appalled by both the scale of the cuts being proposed and the manner in which they have been communicated," said Broderick in a statement. "While everyone is aware that Ulster Bank's parent, RBS, is in some disarray at the moment and its commitment to its Irish operation has been the subject of much speculation recently, I sometimes wonder if the senior management in RBS and Ulster Bank are deliberately trying to sabotage the future of Ulster Bank by their cavalier approach to their customers and staff."