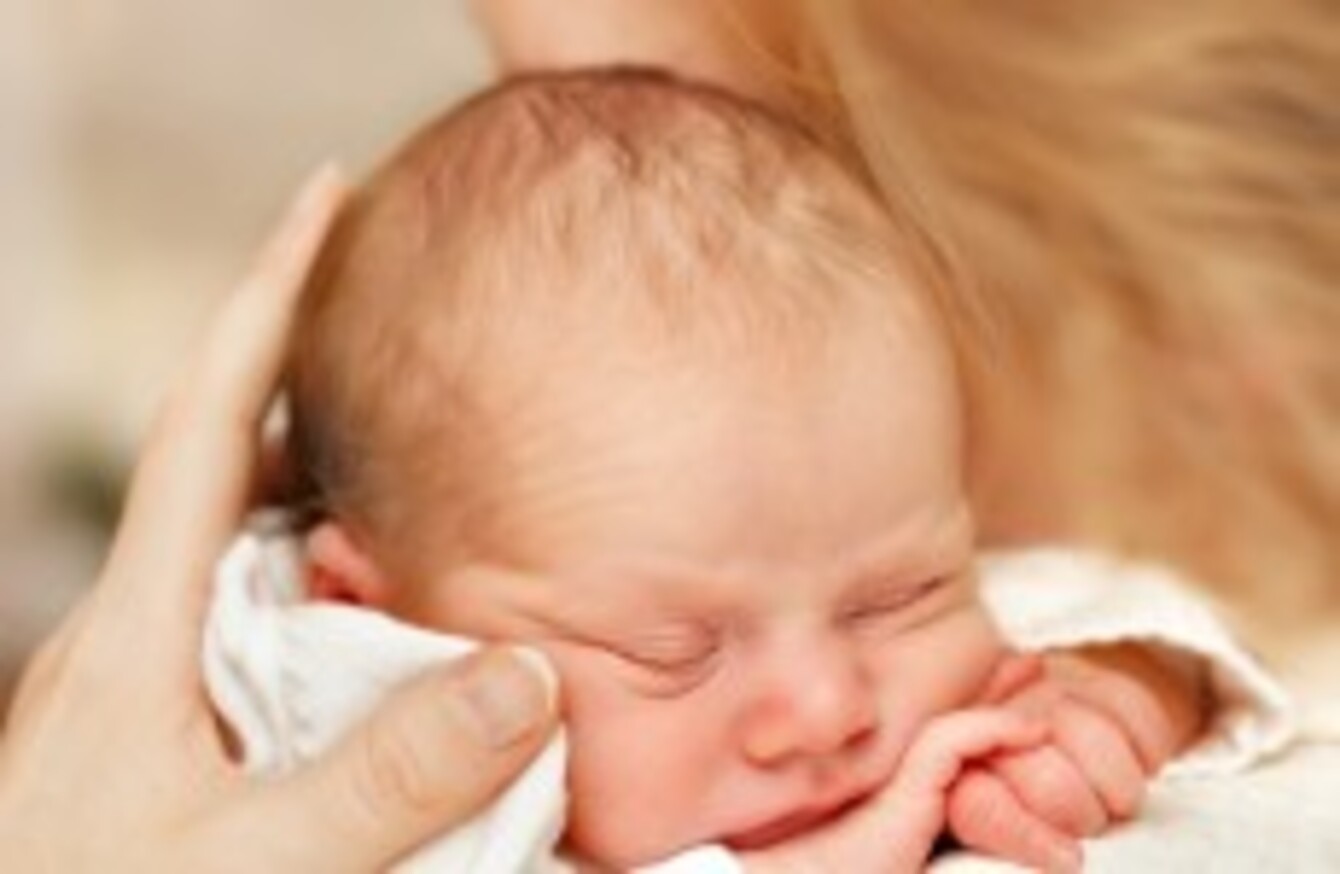 Image: baby via Shutterstock
Image: baby via Shutterstock
A SURVEY HAS found that the majority of Irish mothers would like hospitals to store their umbilical cord blood after their baby is delivered.
Cord blood is stored in many European countries as it's rich in blood-forming stem cells – however it's not available in most HSE hospitals.
Because these cells can be reprogrammed, they have been used in the treatment of many different cancers, immune deficiencies and genetic disorders.
The survey of over 250 women was carried out by Medicare Bio Health - the only company licensed by the Irish Medicines Board to carry out cord blood harvesting in Ireland.
It found that 93% of people want Irish hospitals to provide for the collection and storage of cord blood at the time of a baby's birth as a form of medical insurance.
One woman said: "I trained as a nurse and worked on an oncology paediatric unit so I knew to ask for cord collection. I think parents should be informed and should be given the option."
These cells are rare in adult humans, the richest source is the umbilical cord or placenta.