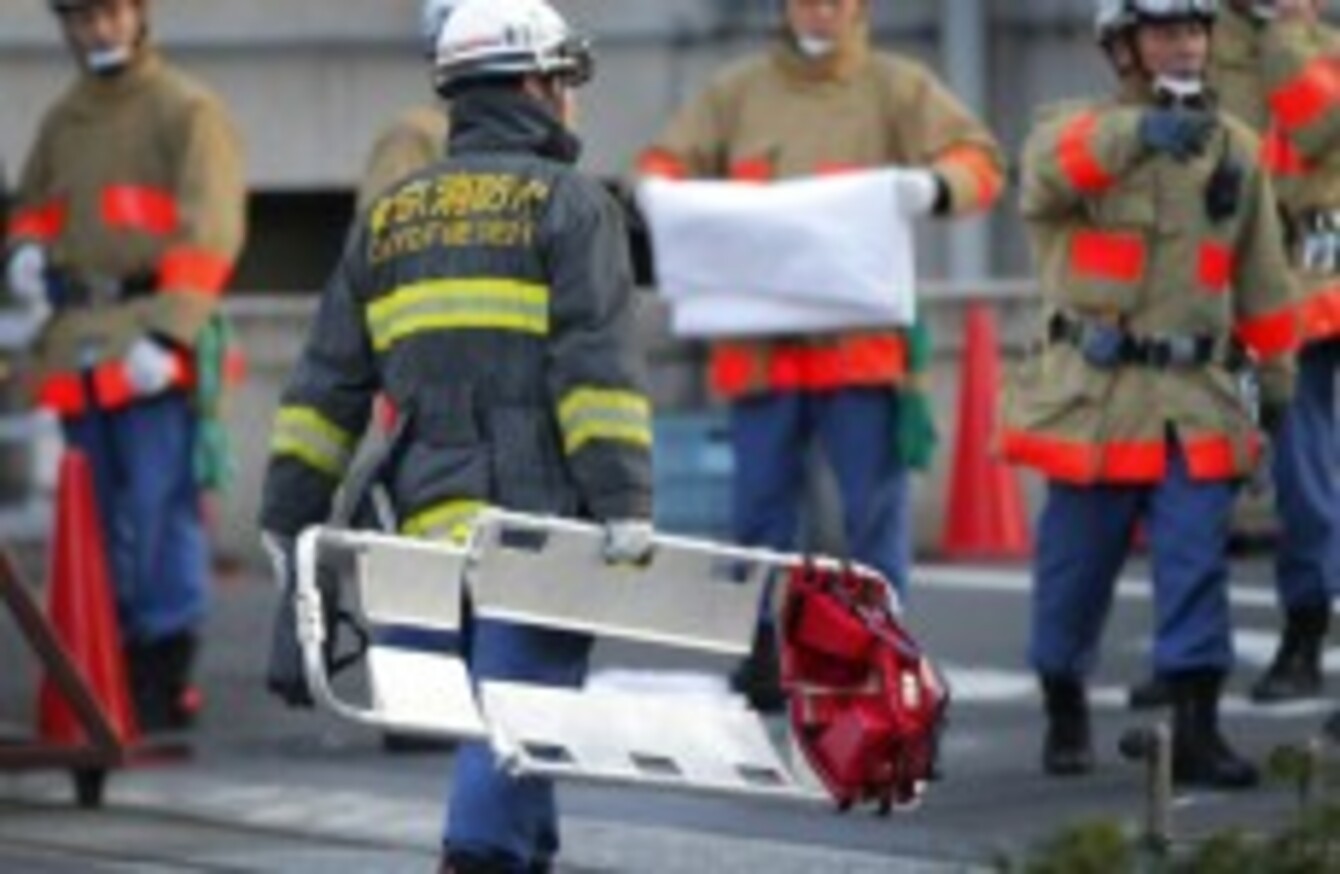 Image: Itsuo Inouye/AP/Press Association Images
Image: Itsuo Inouye/AP/Press Association Images
SO FAR A number of countries have come forward to offer aid to earthquake and tsunami hit Japan but the Irish government has so far made no statement on the matter.
A spokesperson for the Department of Foreign Affairs told TheJournal.ie that it was "far too early" to start thinking about that.
There has so far been no statement by the Taoiseach Enda Kenny, who is in Brussels, and a spokesperson from his office has told TheJournal.ie that there is "nothing imminent".
The new minister of state with responsibility for overseas aid, Jan O'Sullivan, has not yet commented on the matter and attempts to contact her have been so far unsuccessful.
Reuters reports that the United States, South Korea, Russia, China and Thailand have all offered aid and assistance so far.
United Nations secretary-general Ban Ki Moon told a press conference this afternoon that the organisation was ready to offer all it could to Japan and other affected areas: "We will do all we can to mobilise humanitarian assistance"
Britain's foreign secretary William Hague said his country "would do what it can" to help.