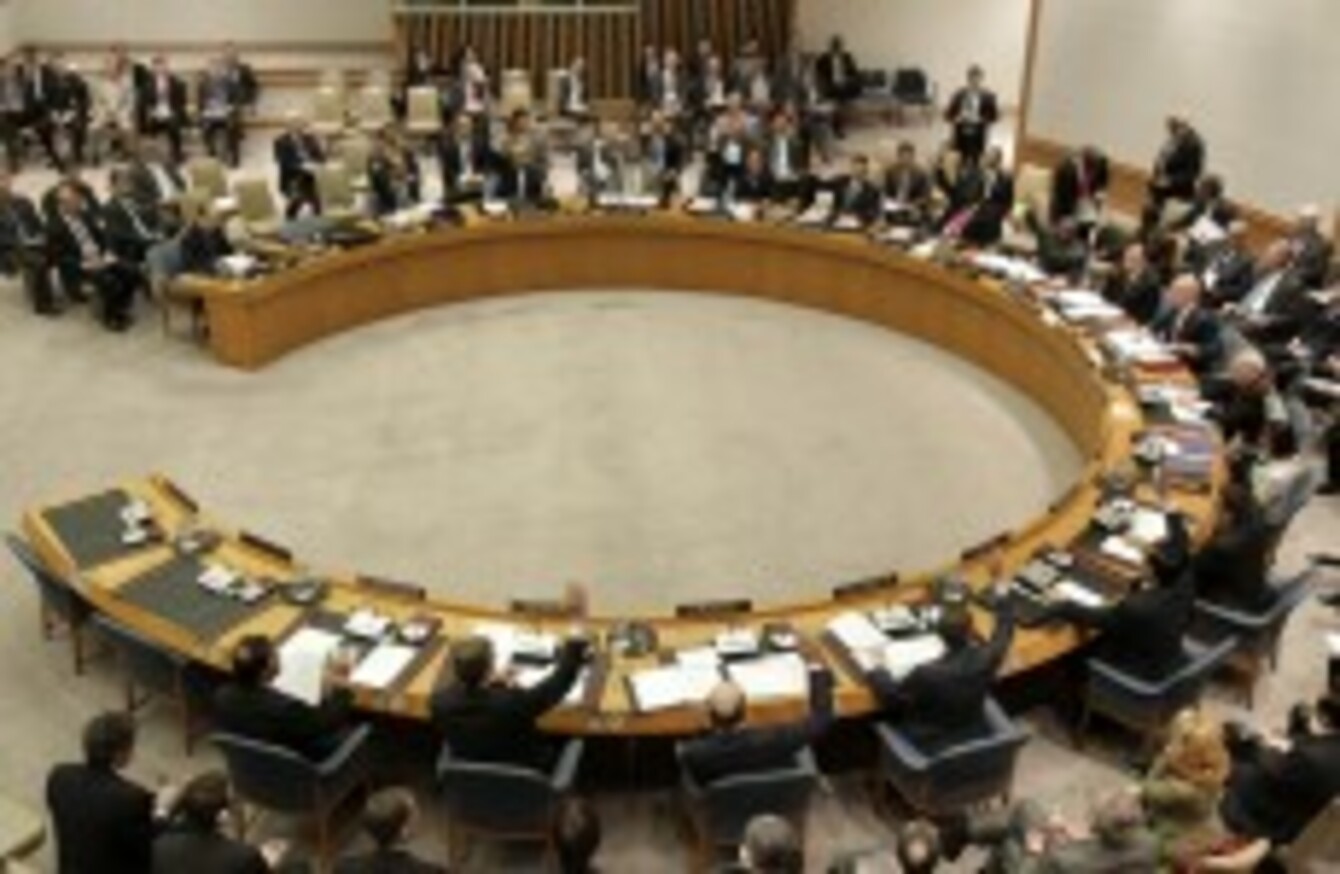 UN Security Council members at talks last month
Image: Seth Wenig/AP/Press Association Images
UN Security Council members at talks last month
Image: Seth Wenig/AP/Press Association Images
THE UN SECURITY Council is expected to vote today on dispatching official observers to monitor any infractions of the fragile truce between the Syrian government and rebel forces.
Representatives of the council's 15 member nations met yesterday to draft a resolution authorising the observers in response to a call from UN envoy Kofi Annan, who has been struggling to broker a ceasefire.
Reuters reports that a draft motion would calls for "full and unimpeded freedom of movement throughout Syria" for up to 30 unarmed observers.
Russia – which has opposed previous Security Council resolutions on the Syrian uprising – said it hoped observers could reach the country within days, the BBC reports.
However, the ceasefire may already be in danger.
Syrian troops clashed with rebels near the border with Turkey this morning in what appears to be the first serious violation of an internationally brokered cease-fire that went into effect a day earlier, activists said.
Despite the clash, there was still no sign of the widespread shelling, rocket attacks and mortars that were daily occurrences before the cease-fire went into effect at dawn on Thursday.
The Britain-based Syrian Observatory for Human Rights said the clashes took place on the outskirts of the northwestern village of Khirbet el-Joz that borders Turkey. The group, which has a network of activists throughout Syria, said the army deployed tanks in the area before the clash.
Another activist group, the Local Coordination Committees, also said that tanks were deployed near Khirbet el-Joz and were trying to storm a post run by the defectors who are known Free Syrian Army. The LCC reported "very heavy gunfire."
Turkey's state-run Anadolu Agency said gunshots could be heard from the village of Uluyol in Hatay province, which is across the border from Khirbet el-Joz.
- Additional reporting from AP