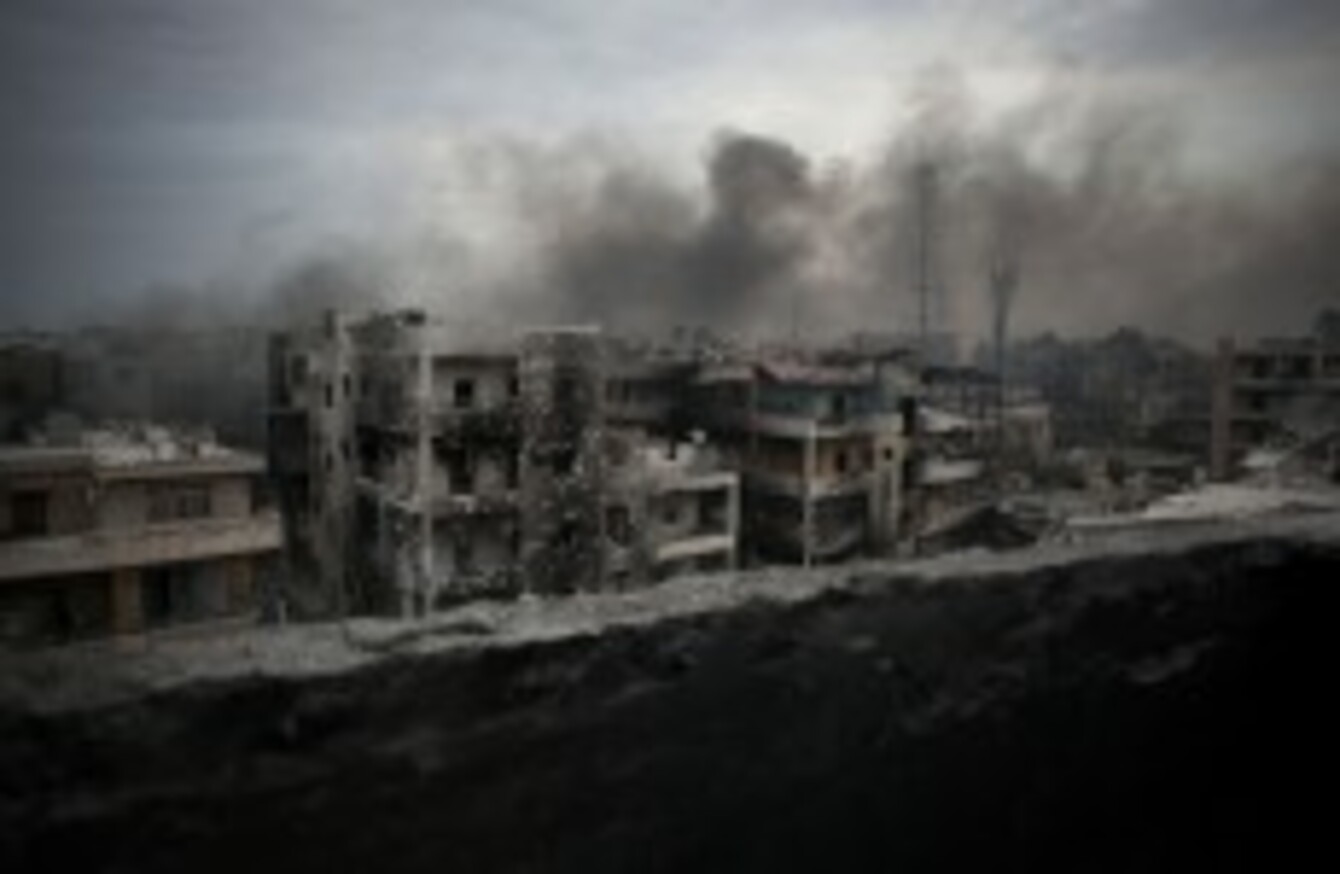 Smoke rises over Saif Al Dawla district, in Aleppo in 2012.
Image: AP/Press Association Images
Smoke rises over Saif Al Dawla district, in Aleppo in 2012.
Image: AP/Press Association Images
THE HEADS OF four UN agencies have called on all parties in the Syrian conflict to end the war.
The heads of UNICEF, the World Food Programme, the World Health Organisation and the UN High Commissioner for Refugees have released a joint statement today, calling for an end to the civil war, which has left over 200,000 people dead.
Last year, the four released a similar statement, but say that they have been ignored.
Enough, we said, enough!
"That appeal has gone largely unanswered. The war escalates in many areas. The humanitarian situation deteriorates day after day.
"And for the civilians remaining in the cities of Aleppo and the Old City of Homs, as well as other parts of the country experiencing heavy fighting, the worst days seem yet to come."
The statement goes on to say that 1.25 million people are in need of food in Aleppo city and rural parts of the governorate, with only 40 doctors left to treat 2.5 million people. Before the war, there were 2,000.
Across Syria, the lives of more than 9.3 million people are now affected in this, the fourth year of conflict.
A third of the nation's water treatment plants are no longer functioning, 60 per cent of health centres have been destroyed, and some 3.5 million people are living in areas under siege.
The UN groups call for both sides to guarantee humanitarian access to all areas, a lifting of the sieges of Aleppo, Homs, Yarmouk, East Ghouta, Moadhamieh, Nubl and Zahra and the end to indiscriminate bombing.
They pay tribute to the Syrian people, before calling on the world not to give up.
Thus far, diplomatic efforts designed to end years of suffering have failed. What have not failed are the courage and determination of extraordinary Syrian civilians to survive.
"Can those with the responsibility and the power and the influence to stop this terrible, tragic war find the same courage? The same will?"