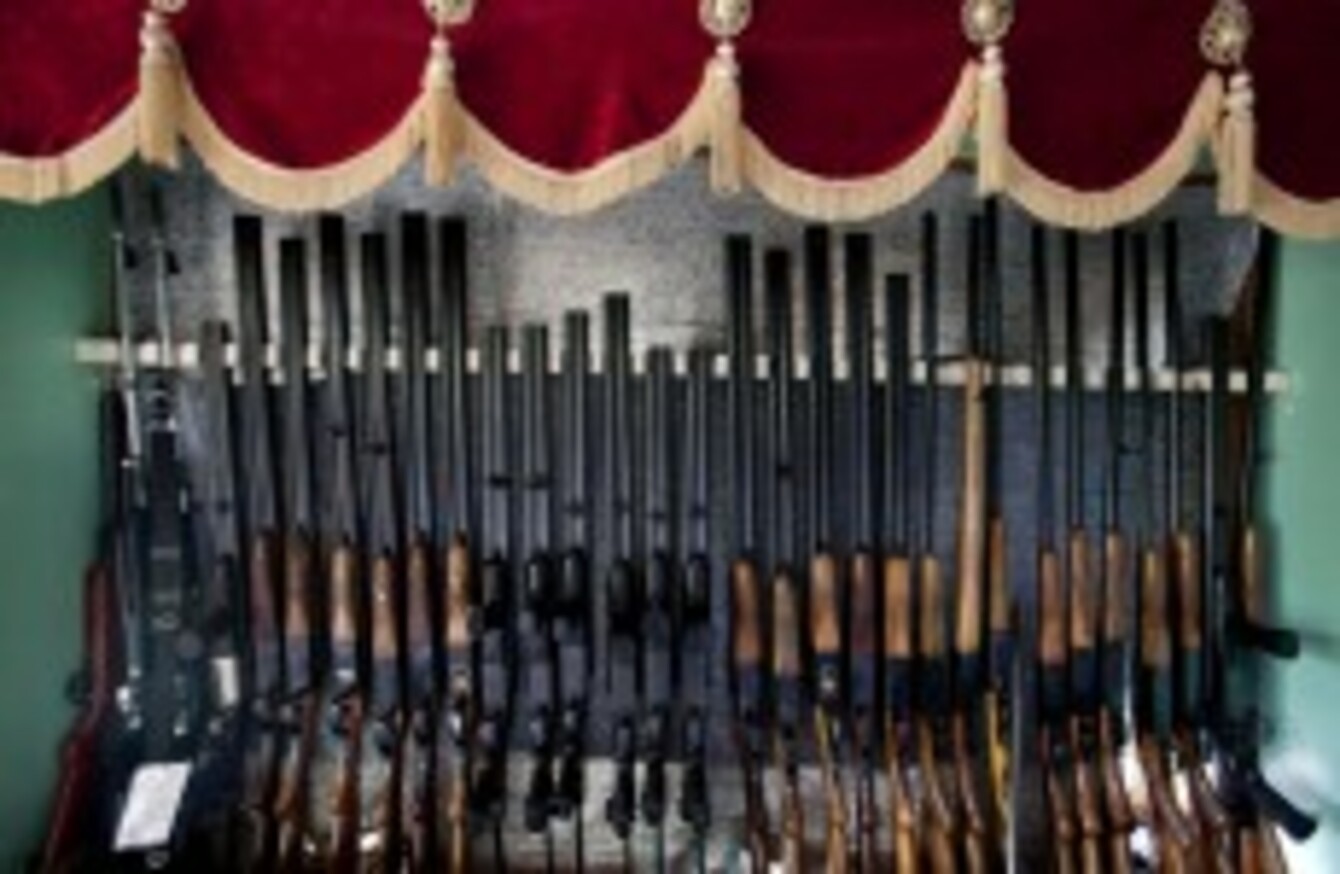 Image: Dar Yasin/AP/Press Association Images
Image: Dar Yasin/AP/Press Association Images
DESPITE 30 DAYS of negotiations, the United Nations has failed to agree on a global deal to regulate the sale of arms.
Secretary General Ban Ki-moon has expressed his disappointment that no agreement was reached at the Conference on the Arms Trade Treaty before yesterday's deadline.
The aim of the month-long meeting was to come up with a satisfying treaty text to set common standards to regulate the international trade in conventional arms.
Ki-moon called the conference's inability to conclude its work "a setback".
Delegates from 193 countries had convened in New York at the beginning of July but any agreement had to be reached by consensus – meaning that essentially one country could scupper plans with a veto. BBC News reports that the US and then Russia and China all stating they need more time to consider certain issues. It is understood that lobby groups in America have put pressure on the administration to not sign any deal which may infringe on the constitutional right to bear arms.
The arms industry is worth up to $70 billion per year but the UN says that the annual global burden of armed violence has reached $400 billion. Over 750,000 deaths are caused by arms-related incidents each year and illegal trading also impacts food security and displacement.
"This was stunning cowardice by the Obama administration, which at the last minute did an about-face and scuttled progress toward a global arms treaty, just as it reached the finish line," said Suzanne Nossel, executive director of Amnesty International USA which has campaigned for a treaty for the past six years. "It's a staggering abdication of leadership by the world's largest exporter of conventional weapons to pull the plug on the talks just as they were nearing an historic breakthrough."
There is still hope that a treaty will be signed by the end of the year. Chairman Roberto Garcia Moritan said the adoption of an Arms Trade Treaty was inevitable. "We need a treaty and we will have a treaty."
The text of a draft resolution will now be sent to the General Assembly later this autumn and more than 90 countries have signed a statement committing to working for a strong treaty with human rights protections.
Amnesty International Ireland director Colm O'Gorman said that the US, Russia and China have delayed what could have been a "landmark agreement" to end the irresponsible trade in arms.
One person dies every minute because of armed violence, but President Obama says he needs more time. Just how much more time does he want?
The organisation, however, believes that the draft treaty text is a solid basis on which to move forward but significant concerns remain on certain aspects.
-Additional reporting by AP