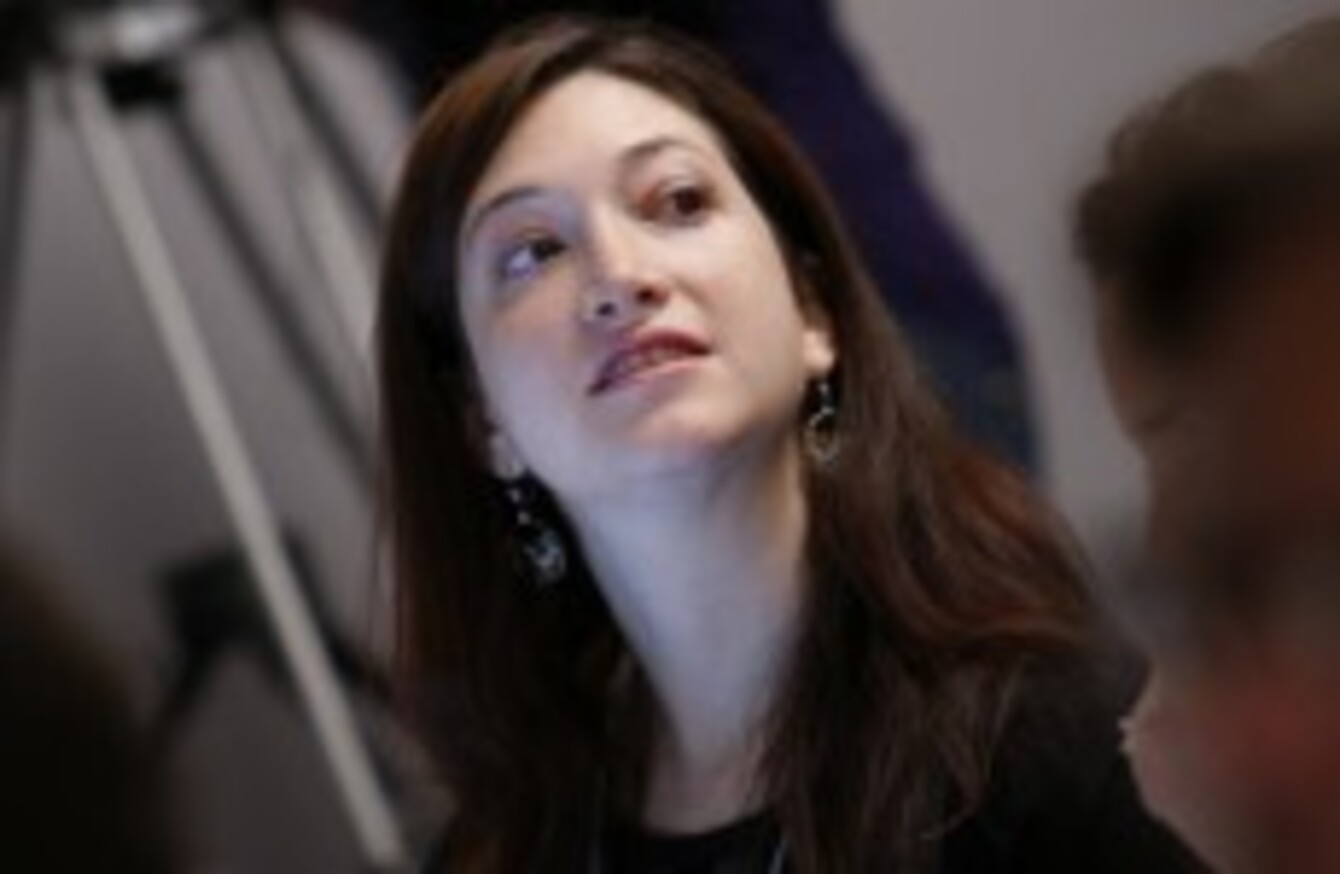 Randi Zuckerberg speaks at World Economic Forum in Davos last year
Image: Virginia Mayo/AP/Press Association Images
Randi Zuckerberg speaks at World Economic Forum in Davos last year
Image: Virginia Mayo/AP/Press Association Images
FAMILY DINNERS COULD be about to get very awkward in one household – after the announcement that Facebook founder Mark Zuckerberg's sister is leaving his company to set up her own rival firm.
Randi Zuckerberg, 29, has worked at Facebook for six years as director of marketing development. But she resigned on Friday, saying in her resignation letter obtained by tech blog AllThingsD: "Now is the perfect time for me to move outside of Facebook".
She will now start her own company, RtoZ Media, which she said will "work with media companies to develop their programming in new and more social ways". She also said that "Facebook will be a central element in all my projects." But in what cynics might see as a final twist of the knife, Randi announced her resignation via Twitter, posting on Friday:
A Facebook source insisted to the Independent that there was "no tension" between Randi and younger brother Mark, 27. However, one analyst told the paper that Randi's new direction is likely to see her working with all Facebook's major competitors. "She'll need to be outside Facebook to use all the platforms available," Darika Ahrens of Tempero said.
The Guardian reports that her new venture is yet to hire any employees or even set up a website, adding that she has "always had a reputation as someone unafraid to let her hair down and have a good time".