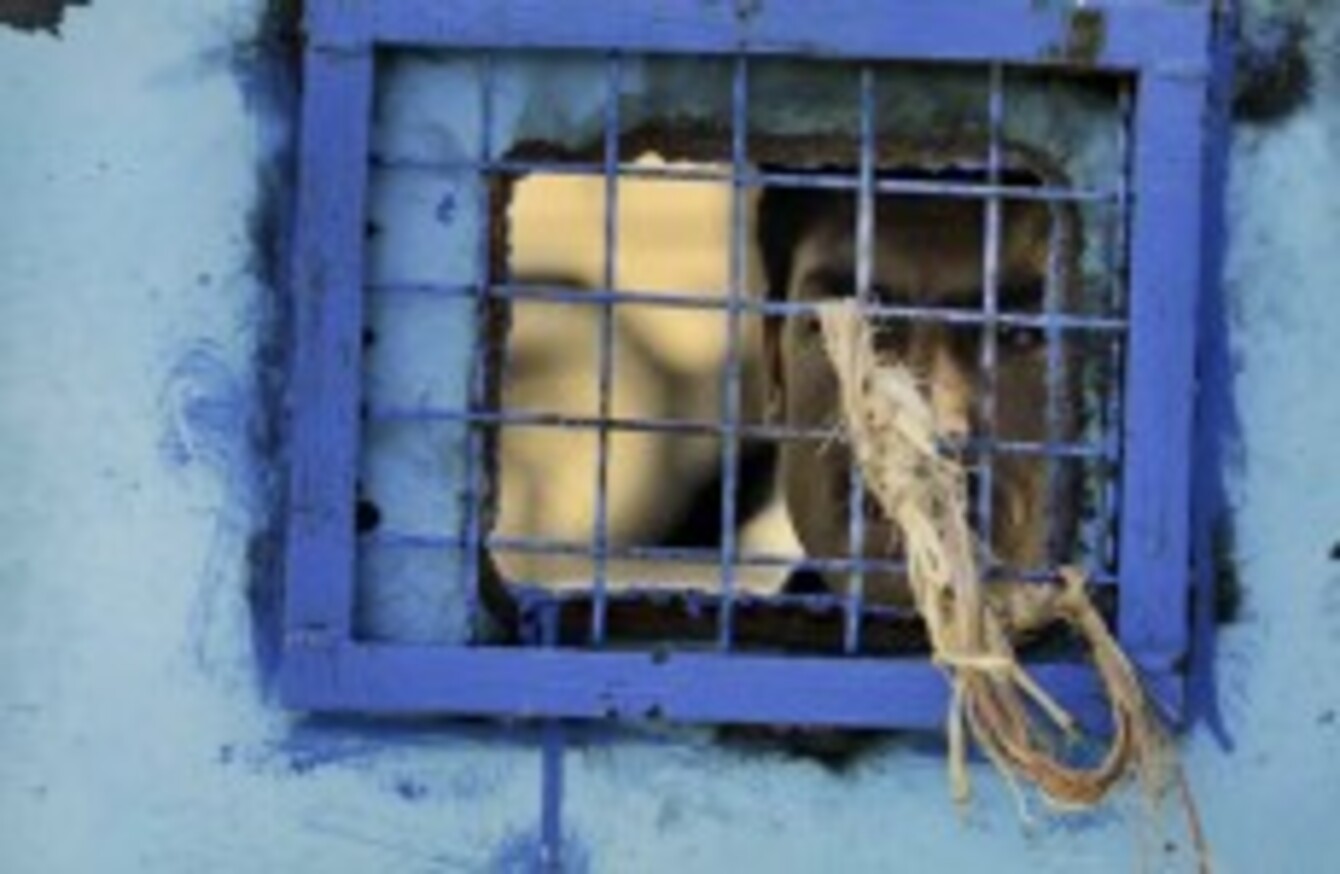 File photo of prisoner in Afghan jail cell.
Image: Allauddin Khan/AP
File photo of prisoner in Afghan jail cell.
Image: Allauddin Khan/AP
AFGHAN POLICE AND intelligence agents persist in torturing detainees held in the Western-backed war against insurgents despite intense efforts to curb abuse, the United Nations has said.
Forms of torture included beatings, electric shocks, being hung by the wrists from chains for long periods and threats of sexual violence, the UN mission in Afghanistan said in a report released late yesterday.
The 139-page analysis, a follow-up to a UN report on torture a year ago, comes as the Afghan government is seeking full control over prisons and prisoners from NATO's International Security Assistance Force.
"In October 2012, following new reports of torture at several… facilities including locations where ISAF had transferred detainees, ISAF suspended transfers for a second time," the report said.
"ISAF subsequently stopped transferring detainees to several Afghan facilities and implemented a process limiting transfer to a reduced number of Afghan facilities and increasing monitoring and accountability."
President Hamid Karzai has pressed hard for the transfer of prisoners to full Afghan control, saying it is an issue of sovereignty ahead of the withdrawal of NATO forces in 2014.
"The Afghan government is not implicated in crimes against detainees and torture and abuse of prisoners is certainly not our policy," Karzai's spokesman Aimal Faizi said today.
"However, there may be certain cases of abuse and we have begun to investigate these cases mentioned in the UN report. We will take actions accordingly.
"While the Afghan government takes very seriously the allegations made in the UN report, we also question the motivations behind this report and the way it was conducted," he said.
The controversy over torture comes as Washington is negotiating a security pact with Kabul covering relations after 2014, including the question of whether any US troops will remain behind to assist in the fight against Taliban insurgents.
- © AFP 2013.