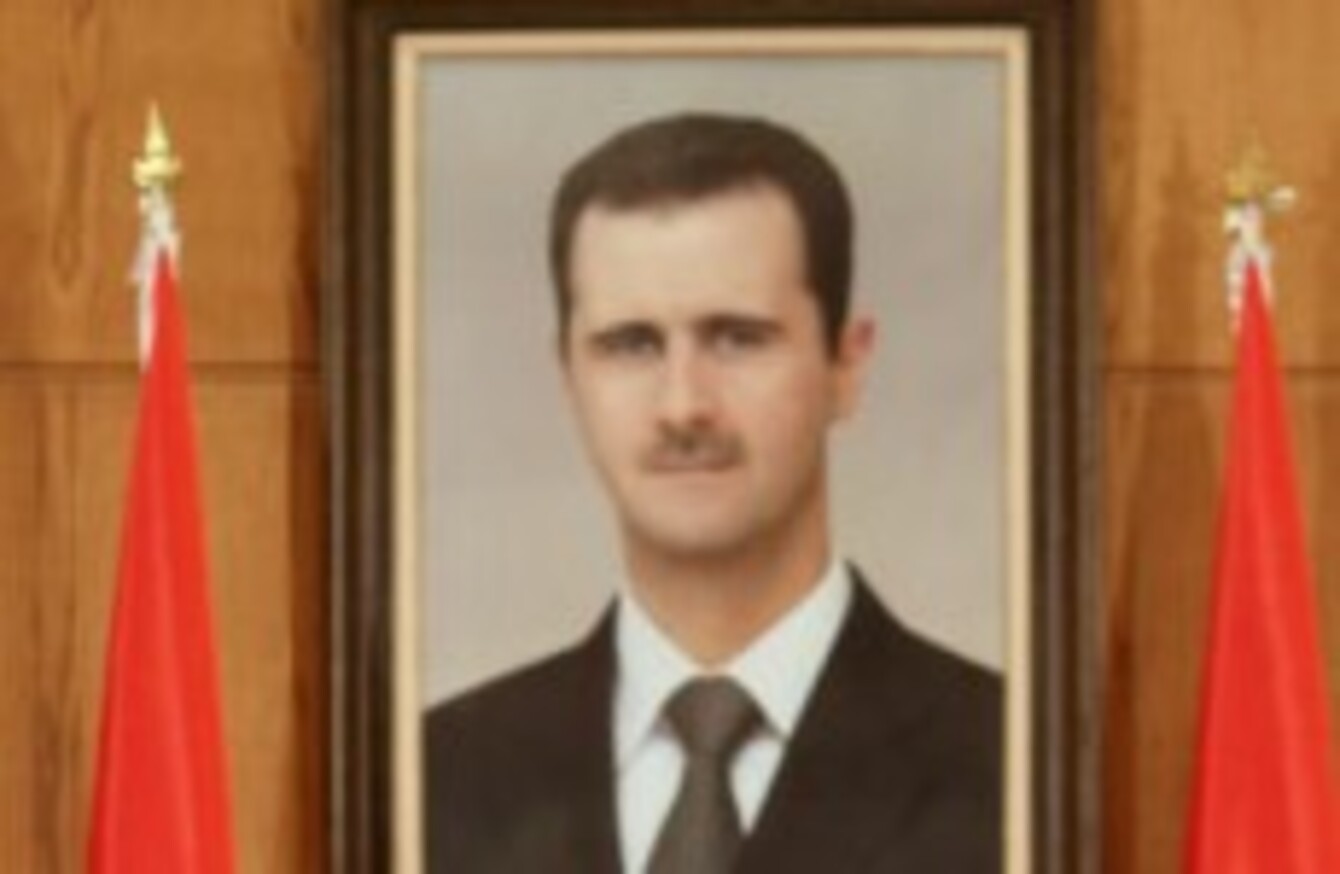 Syrian Foreign Minister Walid al-Moallem.
Image: AP Photo
Syrian Foreign Minister Walid al-Moallem.
Image: AP Photo
THE UN HAS CONFIRMED that is has received documents from Syria beginning the process of the country joining the chemical weapons convention.
The move is seen as the first step towards Syria giving up its chemical weapons arsenal as part of a Russian plan.
President Bashar al-Assad confirmed today that Syria plans to give up its chemical weapons and demanded that the US drop threats of military action against his regime in return.
"When we see that the United States truly desires stability in our region and stops threatening and seeking to invade, as well as stops arms supplies to terrorists then we can believe that we can follow through with the necessary processes," Assad said in an interview on Russian television.
Washington should dispense with the "politics of threats", he warned.
Assad also signalled that he was ready to start the disarmament process by filing documents to the United Nations as the first step towards joining an international convention outlawing the possession and use of chemical weapons.
"Syria will be sending an appeal to the UN and the Organisation for Prohibition of Chemical Weapons in a few days, which will have technical documents necessary to sign the agreement," he said.
US-Russia talks
Despite Assad's demand, US President Barack Obama said he was hopeful US-Russia talks due to start in Geneva could produce a workable weapons transfer plan that will avert the need for military action.
Assad had earlier rejected suggestions the threat of airstrikes had forced his hand.
"Syria is handing over chemical weapons under international control because of Russia," he said. "US threats have not affected the decision."
Backed by a large team of experts, US Secretary of State John Kerry was to meet Russian Foreign Minister Sergei Lavrov in Geneva.
#Open journalism No news is bad news Support The Journal

Your contributions will help us continue to deliver the stories that are important to you

Support us now
"I am hopeful that the discussions that Secretary Kerry has with Foreign Minister Lavrov as well as some of the other players in this can yield a concrete result and I know that he is going to be working very hard over the next several days over the possibilities there," Obama said.
Washington wants to see if Assad is serious about putting his chemical weapons stockpile under international control, amid allegations the regime used sarin gas in an attack near Damascus last month.
Ahead of the talks, a senior US official said Washington was urging Syria to "declare all of their stockpile quickly".