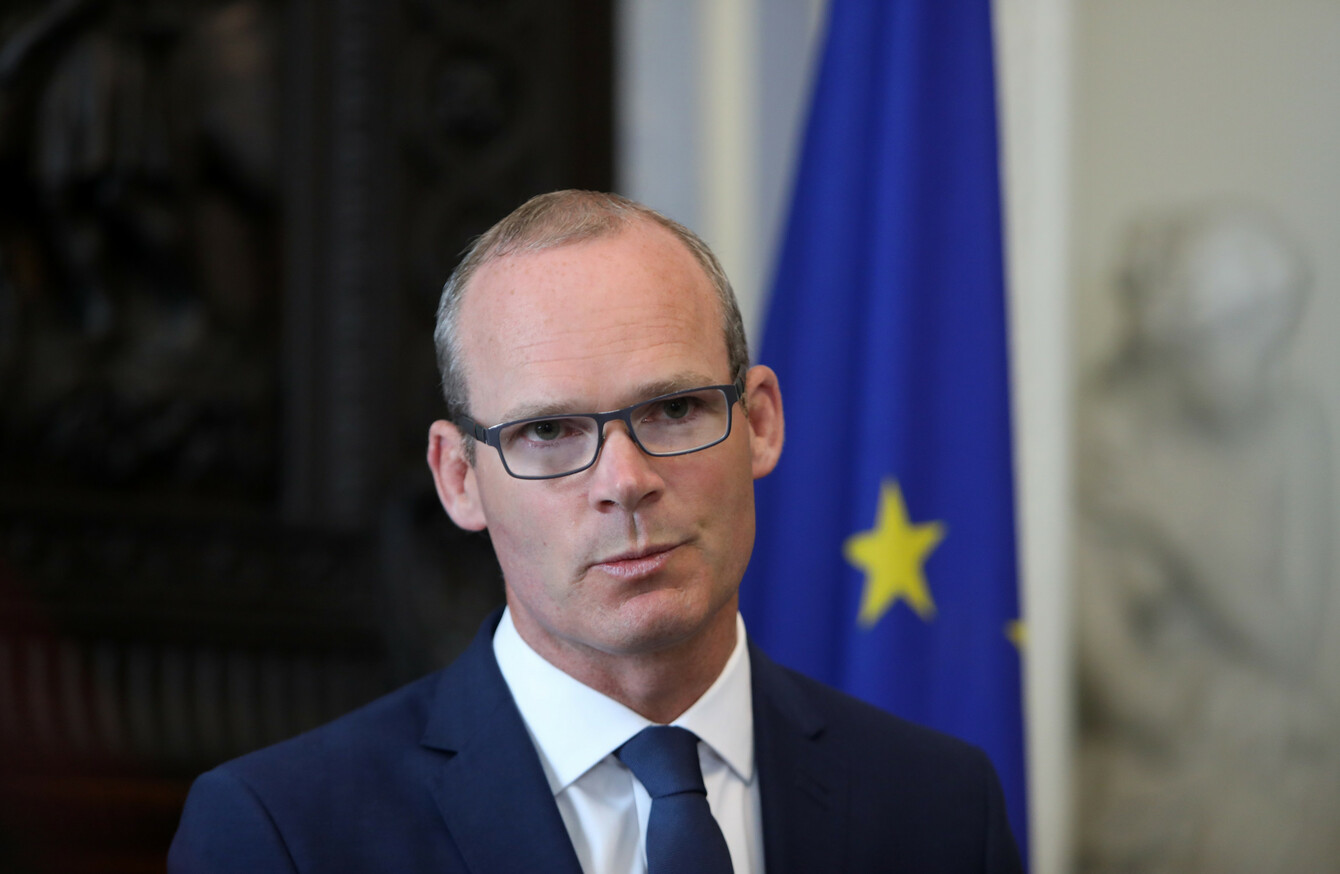 Simon Coveney
Image: Leah Farrell via Rolling News
Simon Coveney
Image: Leah Farrell via Rolling News
IRELAND HAS BACKED a UN treaty prohibiting nuclear weapons, despite objections to the treaty from Nato.
Minister for Foreign Affairs Simon Coveney signed the Treaty on the Prohibition of Nuclear Weapons during a ceremony at the UN in New York earlier today.
Backed by 112 countries, the treaty prohibits involved states from developing, testing, producing, manufacturing, possessing or stockpiling nuclear weapons or other nuclear explosive devices.
The treaty was led by Ireland, Austria, Brazil, Mexico, Nigeria and South Africa, on the foot of years of talks between UN members and civil society groups.
"Ireland is proud to have played a leadership role.. in negotiating this ground-breaking treaty, which represents the successful outcome of the first multilateral disarmament negotiations in over 20 years," Coveney said in New York today.
I am happy that today, finally, the international community is taking this important step in implementing the NPT's disarmament commitments – there is no place for weapons of mass destruction in the 21st century.
In a statement today, the Department of Foreign Affairs said that nuclear disarmament has been a priority for Ireland from the outset of our membership of the UN.
It said that the content of the new treaty is ground-breaking due to its commitment to humanitarianism, disarmament education, and its recognition of survivors of the Hiroshima and Nagasaki atomic bombings.
However, Nato members, which includes most EU countries, condemned the treaty.
In a statement issued shortly after today's signing, Nato said:
Seeking to ban nuclear weapons through a treaty that will not engage any state actually possessing nuclear weapons will not be effective, will not reduce nuclear arsenals, and will neither enhance any country's security, nor international peace and stability.
In a stark contrast to Ireland's stance, Nato said that the ban treaty is at odds with the existing nonproliferation and disarmament architecture.
"The ban treaty, in our view, disregards the realities of the increasingly challenging international security environment," Nato said.
"At a time when the world needs to remain united in the face of growing threats, in particular, the grave threat posed by North Korea's nuclear programme, the treaty fails to take into account these urgent security challenges."
Ireland is one of 190 countries attending this week's general assembly. Coveney is due to address the assembly on Saturday.