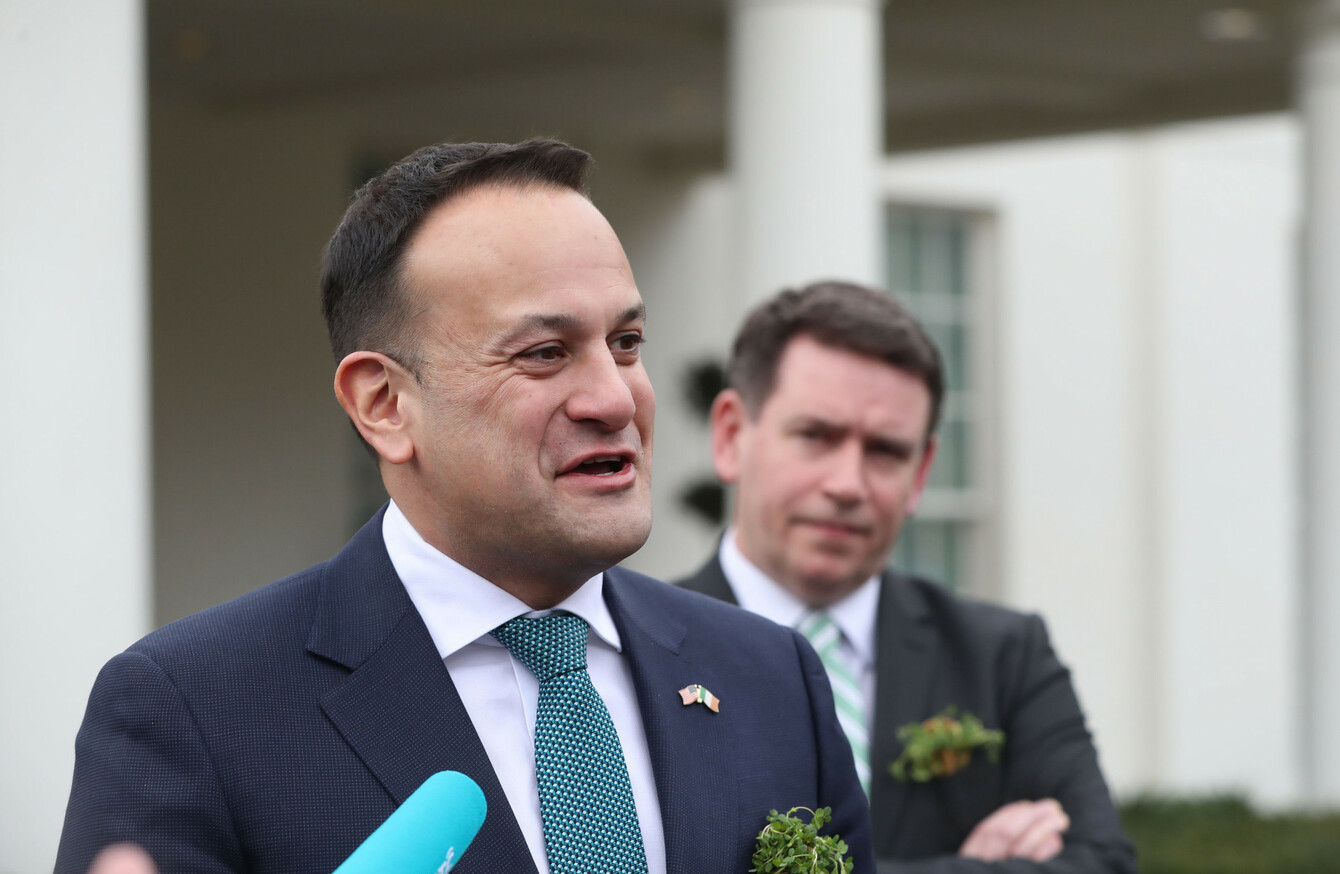 Image: PA Wire/PA Images
Image: PA Wire/PA Images
TAOISEACH LEO VARADKAR has said US President Donald Trump is open to finding a solution to the undocumented Irish in the US.
Speaking about his meeting with the US president Donald Trump, Varadkar said there is a "measure of support" and "enthusiasm from the administration to work on a solution".
Varadkar said Trump raised the issue during the meeting in the Oval Office, telling reporters at the White House today that the matter is "very much on his [Trump's] mind".
The Taoiseach said he told the president that there are thousands of Irish people living in the US who are "hard-working" and "tax-paying".
He also said they are "very loyal to America".
Source: TheJournal.ie/YouTube
On Tuesday, Varadkar told TheJournal.ie that he would be putting forward a visa deal for US migrants to Ireland, in exchange for something similar for Irish residents in America.
The new scheme would see new visa benefits and protections for Americans in Ireland in return for them doing something similar for the undocumented Irish in the US.
He said Ireland's special envoy to the US, John Deasy,  has been putting in a lot of work on the issue behind the scenes. Sources said it was explained to Trump that there were about 10,000 undocumented Irish living in the US – a much lower figure than the 50,000 usually cited.
"There isn't a solution on the table as of yet, but there is a willingness on behalf of the administration to perhaps come to some cyclical agreement," said Varadkar.
Trump said the Irish-American relationship is "only getting better", adding that the Irish are "truly, wonderful people. We love them".
Speaking at the Capitol Hill lunch, House Speaker Paul Ryan paid tribute to the Irish immigrants, who he said came to America for a better life, and in turn made the US a better place.