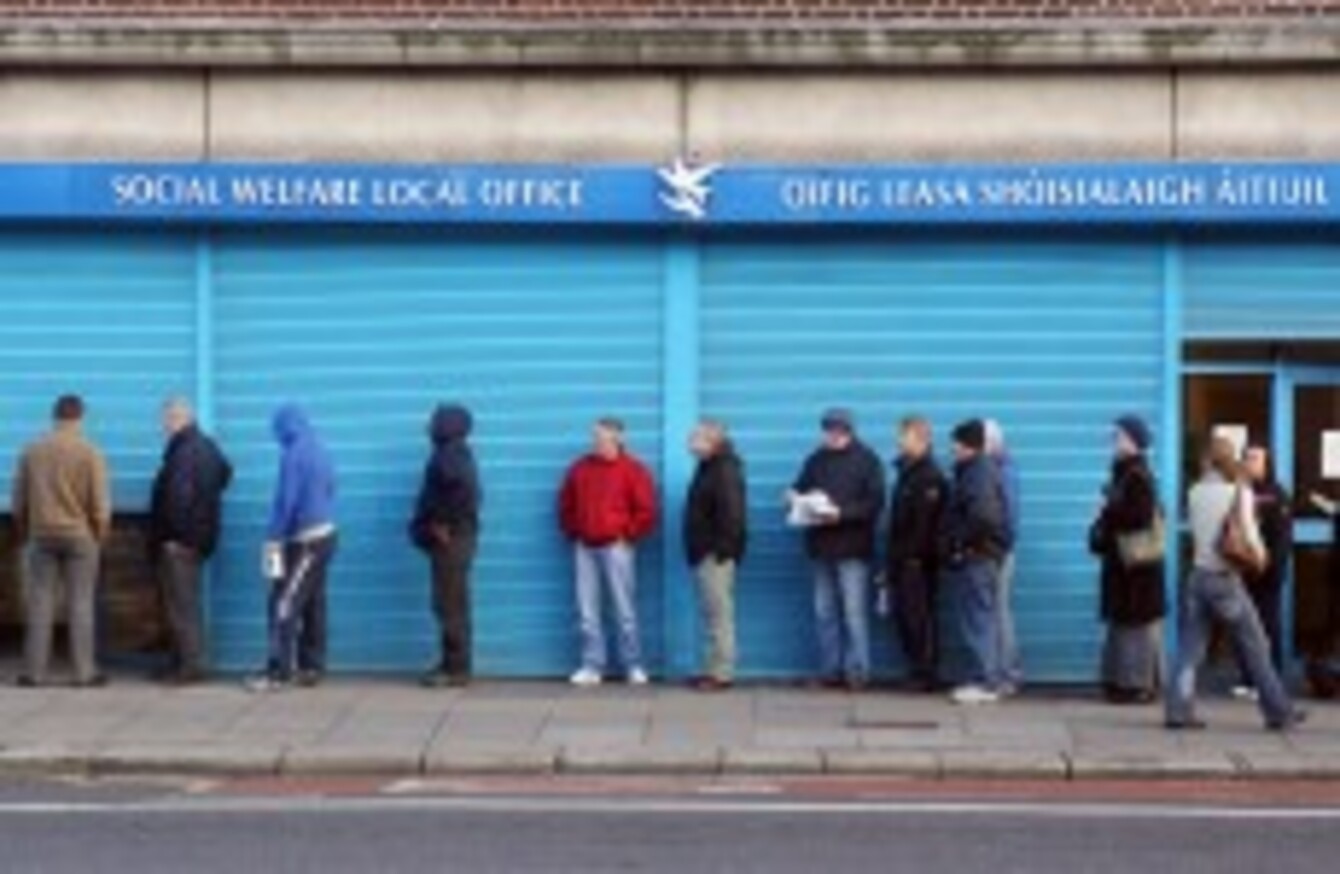 Image: Photocall Ireland
Image: Photocall Ireland
IRELAND HAS A worryingly high rate of unemployment among 25-64 year olds, and the level of Irish young people neither employed nor in education of training is among the highest in the developed world.
The OECD's annual "Education at a Glance" report was published today and found that, based on 2012 figures, we have the fifth-highest unemployment rate for 25-64 year olds with less than a secondary education (23%).
Ireland also has the third-highest unemployment rate for those with a Leaving Cert but without a university degree (15%).
Also of concern, the study of the 34 OECD member states found that 21% of 15-29 year olds in Ireland are neither employed nor in education or training (NEET) – far above the OECD average of 15%.
http://www.oecd.org/edu/Ireland-EAG2014-Country-Note.pdf
When it comes to education, however, there is encouraging news.
The proportion of Irish children expected to graduate from both secondary school and go on to get a third-level degree was far higher than the OECD average.
In fact, the report found, for example, that fully 100% of our 5-14 year olds are enrolled in primary education – effectively the highest enrollment rate in the developed world.
Our overall spending on education is among the highest in the OECD region, which includes the EU and other developed nations such as the US, Australia and New Zealand.
We spend an average of $11,938 per student per year, third only behind the United States ($23,094) and Canada ($17,060), and far above the OECD average of $9,635.
While the annual report found that Irish teachers were paid more at primary and secondary levels than the OECD average, the Teachers Union of Ireland was quick to point that they also work unusually long hours.
In a statement, TUI President John MacGabhann said:
The number of teaching hours per annum for Irish second level teachers in 735, which is far in excess of the OECD average of 675…
Many of the findings in today's reports affirm the excellent job being done in Irish schools.
Ireland has a 93% upper secondary graduation rate, which is well above the OECD average of 84%.
This is a tribute to the innovation of Irish teachers at a time when schools are struggling to cope with the damaging effects of austerity cuts…
Scroll down to read the report in full.
 
http://www.oecd.org/edu/Education-at-a-Glance-2014.pdf