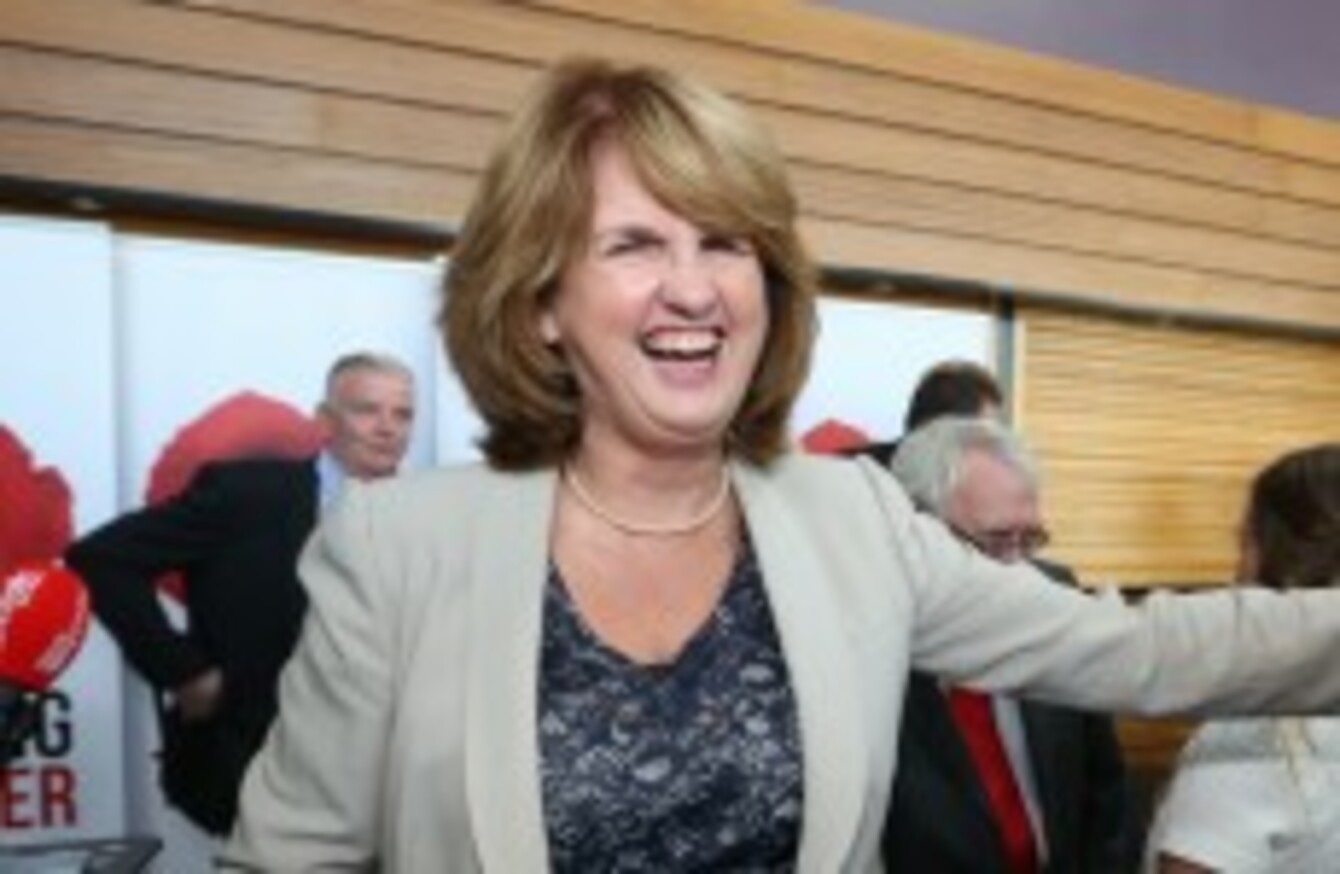 Tánaiste Joan Burton
Image: Sam Boal/Photocall Ireland
Tánaiste Joan Burton
Image: Sam Boal/Photocall Ireland
THE DOLE QUEUE has fallen to a new, post-recession low after about 6,000 people left the official register in the past month.
And in a reassuring sign for workers and the recovering economy, the number of long-term recipients has also fallen significantly – down over 4,000 between October and November.
But as the Live Register continues to shed claimants, the share of people signed up for benefits for more than 12 months has been steadily rising and the proportion now stands at nearly 50%.
New data out from the Central Statistics Office said the unemployment rate, based on the register, stood at 10.7% in November – a drop from 10.9% the previous month.
Some 352,647 were signed on for the dole last month, over 10% less than for the same period in 2013.
It has fallen from 15.1% during the peak of the recession in 2012. The Live Register excludes people who have gone onto the controversial JobBridge scheme, although the figures do reveal that the number of unemployed people on the internship setup rose nearly 7% over the past year to 6,599 in October. 
A 'jobs-led recovery'
Tánaiste Joan Burton said the vast majority of people who had been returning to work were taking up full-time jobs and the government was delivering a "jobs-led recovery".
Every person off the Live Register and into a job saved the taxpayer about €20,000 a year in reduced welfare payouts and extra income tax, the government said.
Chambers Ireland chief executive Ian Talbot said improving competitiveness and helping businesses create more jobs needed to remain the top priority.
"Premature calls for private sector wage increases or floating the idea of raising the minimum wage will create uncertainty, particularly amongst SMEs, and stifle employment growth in 2015," he said.