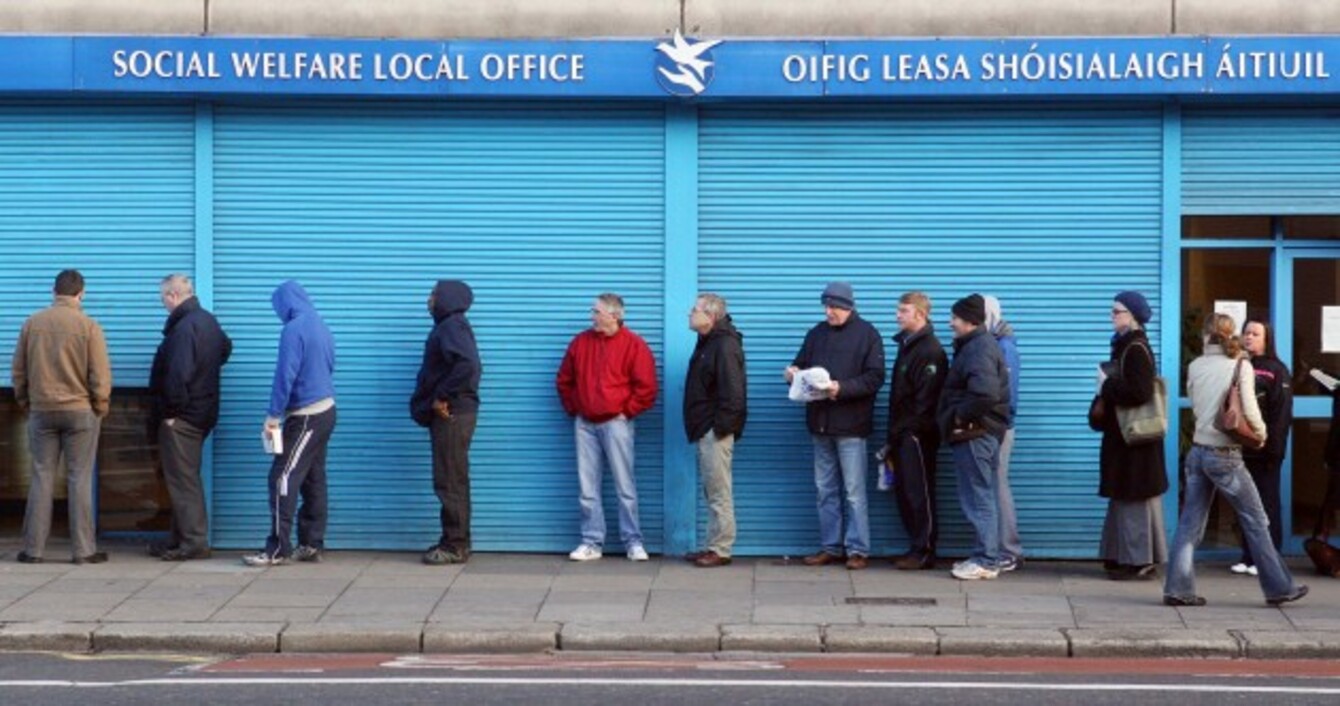 Image: Photocall Ireland
Image: Photocall Ireland
Updated 12.34
IRELAND'S FALLING UNEMPLOYMENT rate has stalled for the first time in over 18 months.
The latest figures from the CSO showed the national jobless rate was unchanged at 9.7% in July – the third straight month it sat at that level.
But the number of people out of work, adjusted for seasonal factors, went up slightly during the month, the first time the figure had increased since January 2014.
The total listed as jobless was 208,900, up 300 on the June figure, although that was still over 32,000 fewer people unemployed than at the same time in 2014.
In a briefing note, Davy economist David McNamara said the jobs recovery "appears to have stalled somewhat", but it was expected the unemployment rate would continue heading down in the longer term.
"Overall, today's figures are slightly disappointing given the positive signals from (surveys) on hiring by firms," he said.
Nonetheless, consumer confidence did fall in July, perhaps impacted by concerns about the Greek crisis, and this could have influenced hiring decisions by firms."
Worrying youth rates
The youth unemployment rate, based on those aged 15-24 who were part of the labour force, climbed from 19.9% in June to 20.2% last month.
The National Youth Council of Ireland said it was worried about the high youth unemployment rate – particularly the share of that cohort who were long-term jobless.
As the economy recovers and more jobs become available it is vital that this cohort of young people are given the chance and supports to enable them to get onto the employment ladder," deputy director James Doorley said.
The jobless rate among men was 10.8% in July, while for women it was 8.4%. Males currently make up more than six out of every ten people officially out of work across the country.
The most-recent employment figures from the CSO, from the first three months of 2015, showed there were about 1.93 million people in work across Ireland, about 84,000 more than two years earlier.
First published 11.54am