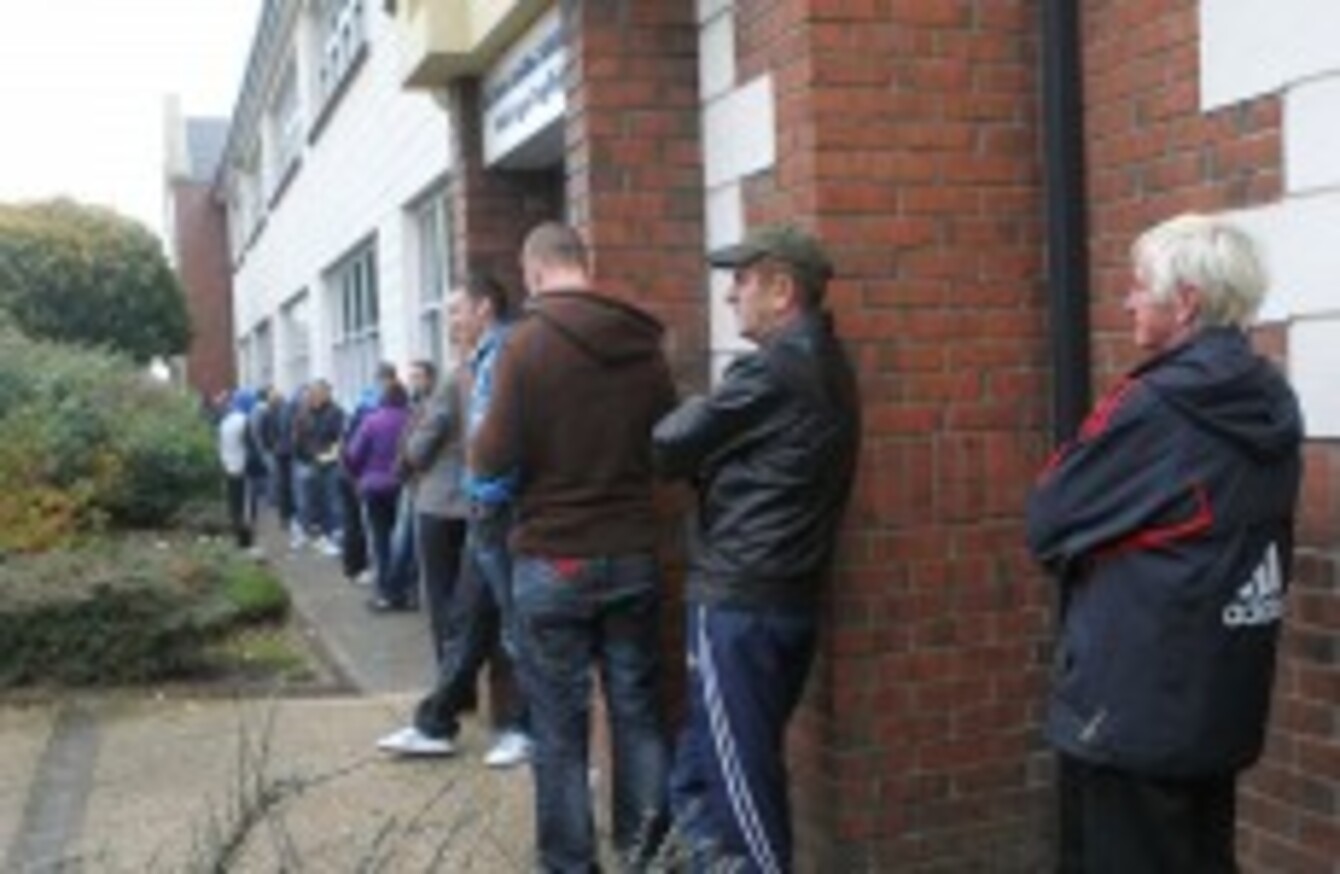 File photo
Image: Leon Farrell/Photocall Ireland
File photo
Image: Leon Farrell/Photocall Ireland
UNEMPLOYMENT WAS UNCHANGED in October with the standardised rate remaining at 14.8 per cent, according to the latest figures from the Central Statistics Office.
The Live Register recorded a monthly decrease of 1,000 last month bringing the seasonally adjusted total of people who are on the register to 434,200.
In unadjusted terms there were 420,172 people singing on the Live Register in October.
This represents an annual decrease of 2.4 per cent but the CSO said that the overall trend in the register continues to be one of movement "within a small range".
There was a decrease of 700 males on the Live Register in October with the number of females decreasing by 300.
The number of long term claimants on the Live Register was just over 188,000 with an overall annual increase of 4.6 per cent with 55.2 per cent of all claimants being short term in October of this year compared to 55.8 per cent in October 2011.