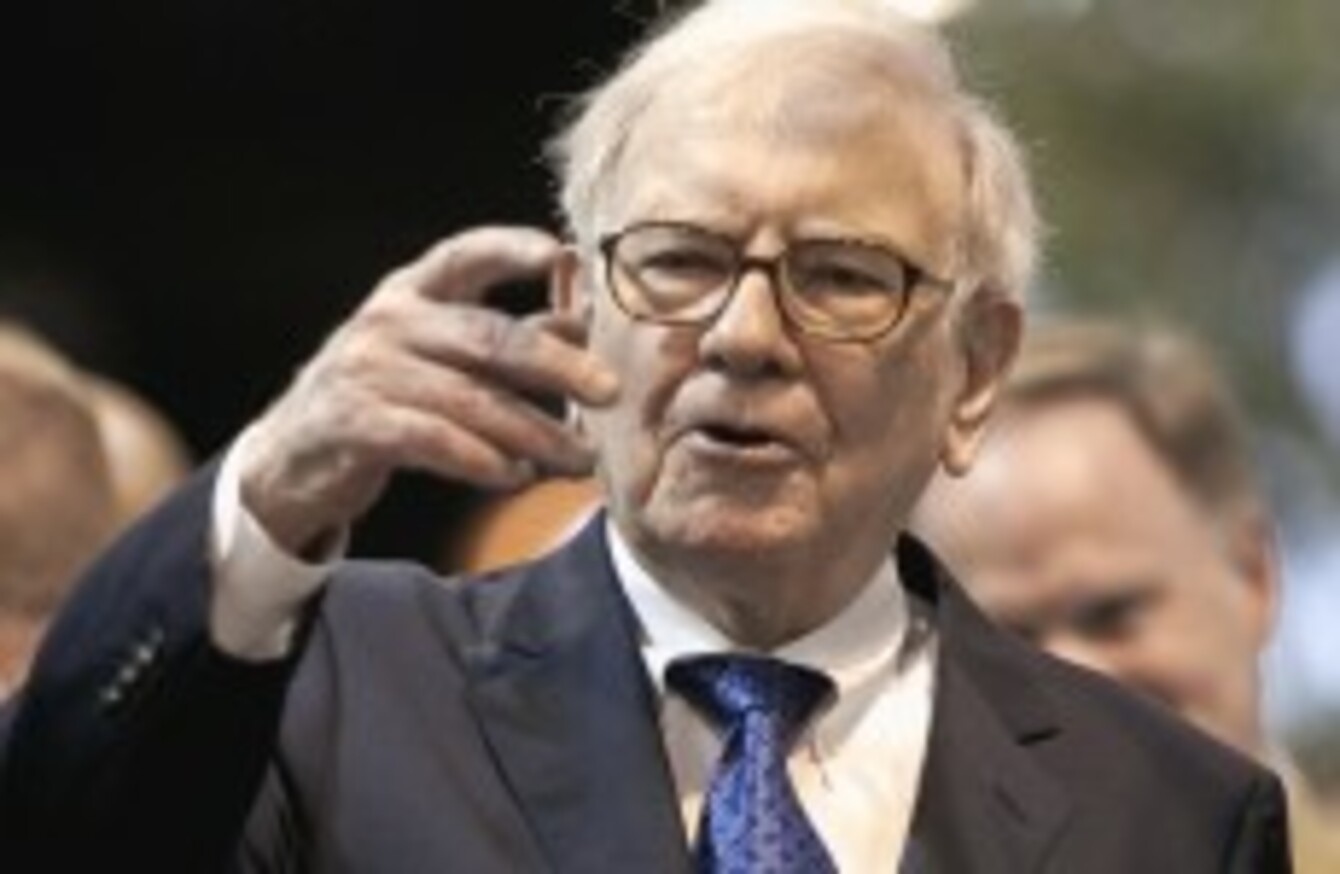 Warren Buffett, newspaper man
Image: AP Photo/Nati Harnik
Warren Buffett, newspaper man
Image: AP Photo/Nati Harnik
MAYBE HE KNOWS something we don't…
Billionaire investor Warren Buffett is to buy 63 daily and weekly newspapers in America at a cost of $142 million (around €110 million). In a statement, he emphasised his belief in the stricken industry and said the papers would have a permanent home with his company.
"In towns and cities where there is a strong sense of community, there is no more important institution than the local paper," Buffett said.
He also suggested he may buy more newspapers in future: "Any time we can add properties we like, to management we like, at a price we like, we're ready to go," he said.
His Berkshire Hathaway company bought all of the newspapers owned by struggling US newspaper group Media General – and is also providing a $400 million loan and $45 million worth of credit to the media company, the Wall Street Journal reports.
The purchase includes the newspapers' websites, printing operations and all related businesses.
The move is something of an about-turn for one of the richest men in the world. In 2009 he said that he would not consider buying most newspapers in the US "at any price", saying they had the possibility of "just unending losses"