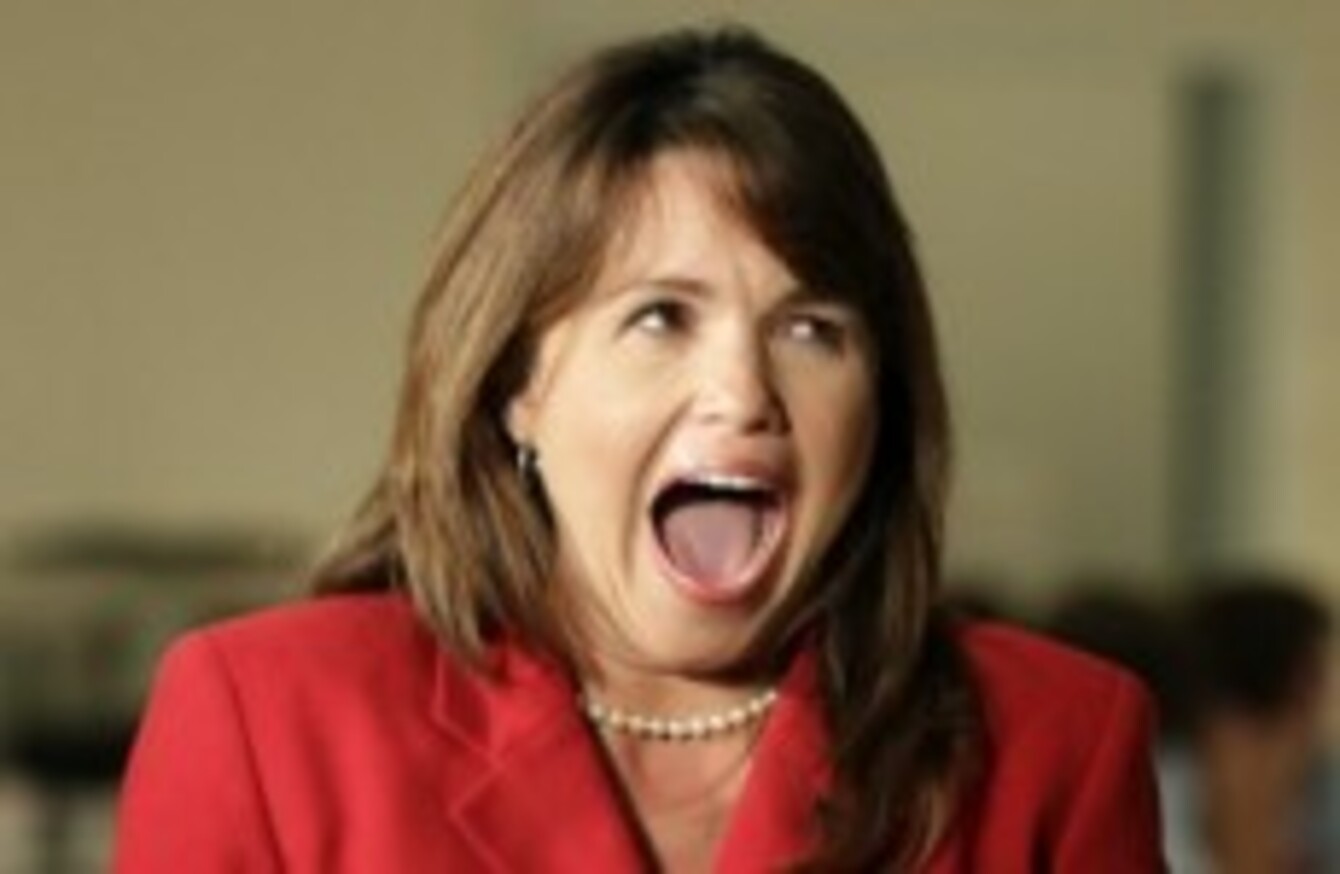 A FAR-RIGHT Tea Party candidate has triumphed with a surprise win a the Delware primary elections in the US.
Christine O'Donnell will now stand for the Senate in the November elections, having beaten favourite Mike Castle of the Republican Party. However, polls suggest she has little real chance of beating the Democrats for the seat in November.
The result has come as a shock to those who believed that O'Donnell was far too right-wing to get elected.
An outspoken Catholic who campaigns for abstinence, O'Donnell is  pro-gun, anti-abortion and believes that masturbation is a sin. Ten years ago, O'Donnell said in a television interview: "The Bible says that lust in your heart is committing adultery. So you can't masturbate without lust."
O'Donnell's victory is likely to the result of growing anger amongst conservative voters. The Tea Party movement believes that  President Obama is a socialist and the Republican Party is not right-wing enough.
Of her victory O'Donnell said:
Mike Castle is the most liberal Republican in the House.  This is not the year to be a liberal career politician who has consistently voted for the overspending and over-taxation that is bankrupting our country.
O'Donnell was a relatively obscure candidate until she was backed by prominent Tea Party figure Sarah Palin and the National Rifle Association last week. The Tea Party movement also reportedly gave her $250,000 to back her campaign two weeks ago.
After her election O'Donnell's Democratic opponent in the November general election, Chris Coons, released a statement that said, "The results tonight make one thing perfectly clear – the Republican party is purging itself of moderate voices and embracing the radical."