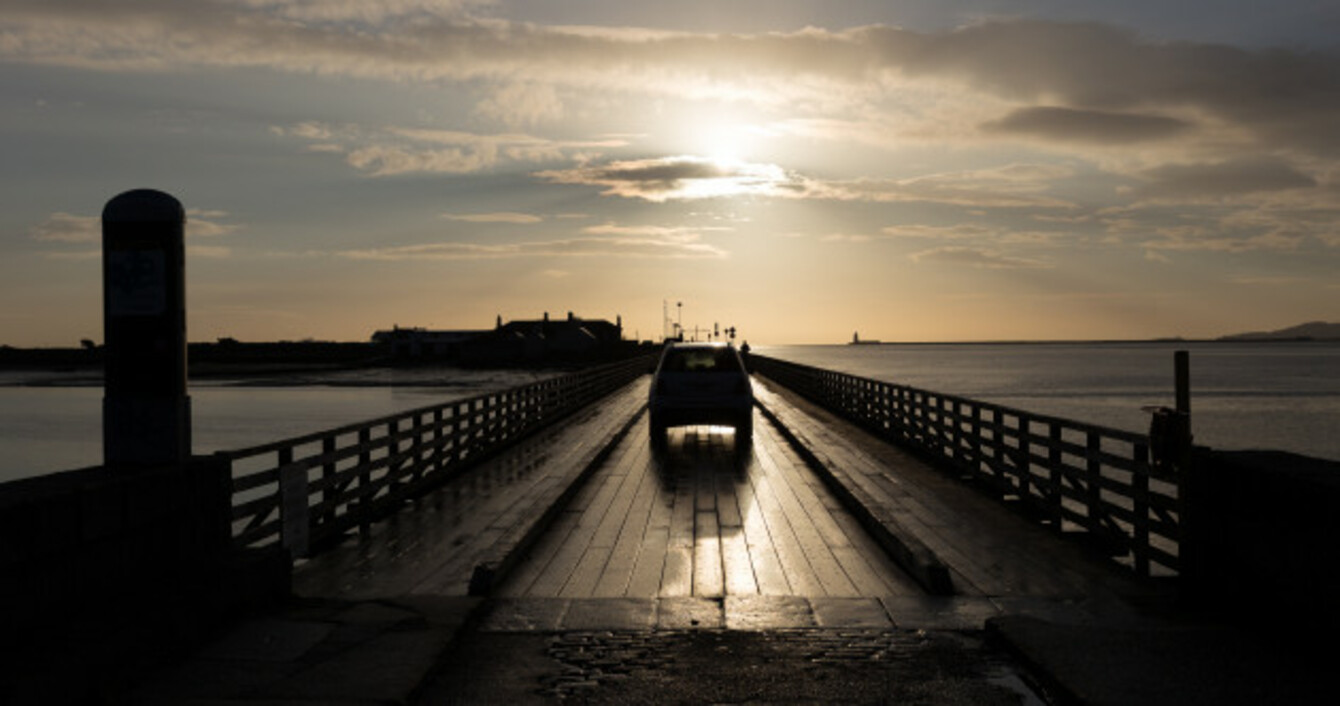 Crossing the bridge to Bull Island, early in the morning
Image: Shutterstock/Semmick Photo
Crossing the bridge to Bull Island, early in the morning
Image: Shutterstock/Semmick Photo
IRELAND IS FULL of wonderful wild roads and nooks and crannies containing the most unexpected things. We do unusual and individual so very well.
Sometimes that thing is a fabulous cafe shining like a beacon on a weary drive, or a sunny Sunday one. Maybe it is a destination that gets you out on the road on the first place.
We have gathered a list of our favourite unlikely coffee shops for you. Get planning!
1. Happy Out on Bull Island
Escape from the downtown hubbub to the only cafe on Bull Island in Dublin. Serving locally roasted speciality coffee from RoastedBrown and made to order toasties, you won't find just the toasted special here (as much as we love it). Expect toasties with salmon, avocado, feta and scallions or goat's cheese, beetroot, walnuts and honey.
2. Avoca Café on Moll's Gap
So yes, Avoca Café is not unusual, but this Avoca Café in this spectacular location is. It feels as though it jumps out at you as you turn the corner on the gorgeous Ring of Kerry and is the perfect pit stop for all of the good hearty healthy homemade food they serve as well as their famous bakes and cakes.
3. Misunderstood Heron on the Killary Fjord in Connemara
Perched on the Killary Fjord on the Wild Atlantic Way in Connemara, this food truck serves dishes from Chile and Ireland (reflecting the owners' heritage) and also from their other travels. Using the best locally sourced produce, stop by here to try Chilean empanadas and Indian lamb samosas while feasting on the spectacular view.
4. Ladies View Café near Killarney, on the Ring of Kerry
Another entry from the Ring of Kerry, with different and equally spectacular views over the Lakes of Killarney. Get a table looking out over it or on their open rooftop. Everything is homemade and they are especially well known for their cakes, soups and salads.
5. Container Coffee, Thomas Street, Dublin
Vegan sausages have been all over the news lately, but have you tried the vegan mushroom and pearl barley sausage roll at Container Coffee in Dublin? Housed in a shipping container on Thomas Street in Dublin, Container Coffee is also selling excellent coffee in a lovely slice of unusual in Dublin city centre.
6. 9ine Hostages Coffee, Donegal
Located at Manor Cunningham View in Donegal, if the beautiful views overlooking Letterkenny didn't draw you in, the Ferrero Rocher rocky road or their pulled pork and sourdough sandwich might. They say their brownies are the worlds' best too.