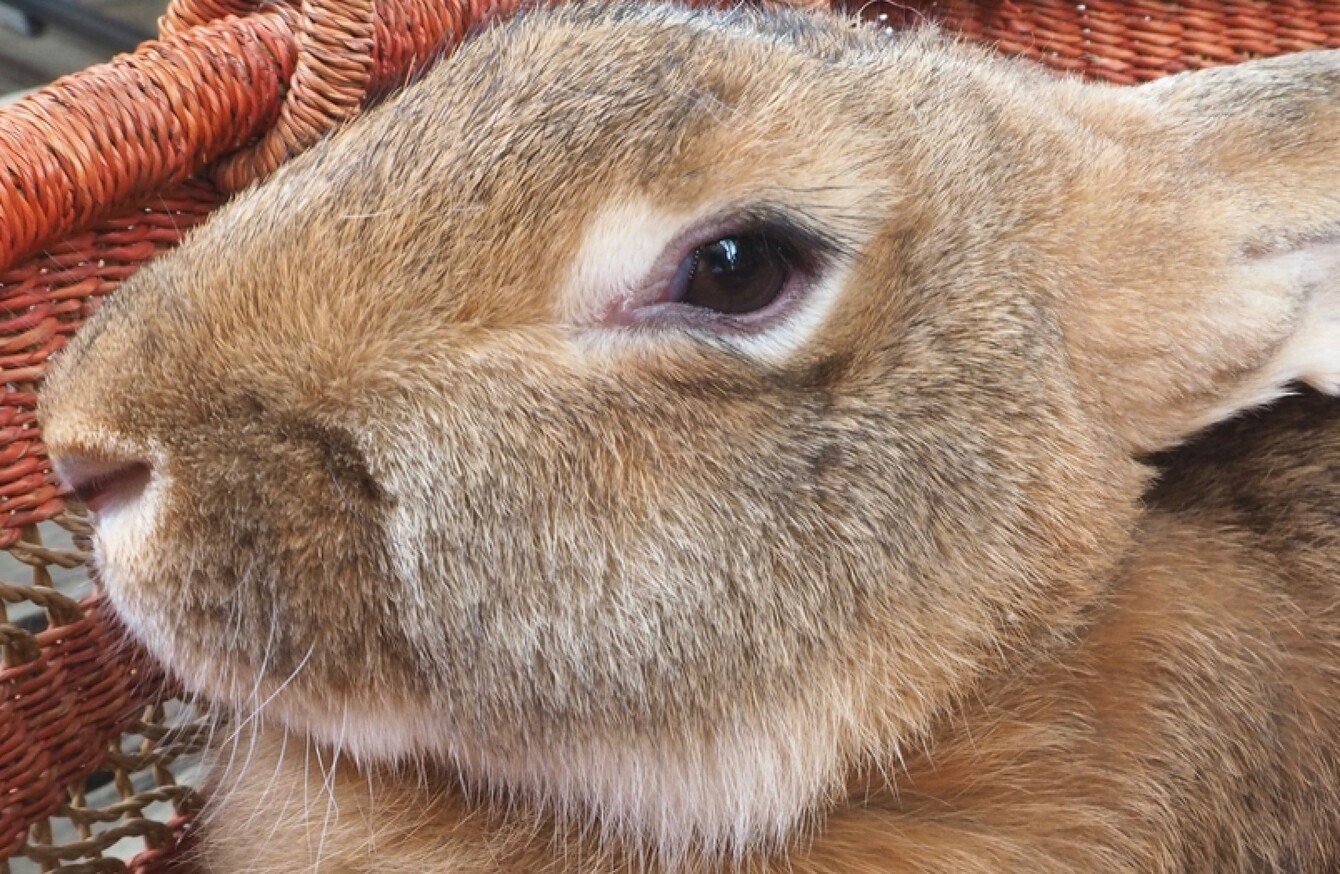 File image of a giant rabbit.
Image: Shutterstock/krithnarong Raknagn
File image of a giant rabbit.
Image: Shutterstock/krithnarong Raknagn
UNITED AIRLINES HAVE been landed with yet more negative headlines after a giant rabbit died in the hold of one of its planes.
The Sun reported last night that the three-foot rabbit died en route from Heathrow to Chicago's O'Hare Airport.
The animal, who was named Simon, was being delivered to a new 'celebrity' owner, according to his breeder.
"Something very strange has happened and I want to know what," Annette Edwards, the breeder, told the Sun.
I've sent rabbits all around the world and nothing like this has happened before.
United Airlines said in a statement to the BBC:
"We were saddened to hear this news. The safety and well-being of all the animals that travel with us is of the utmost importance to United Airlines and our PetSafe team.
We have been in contact with our customer and have offered assistance. We are reviewing this matter.
The airline has been under pressure after a man was dragged off a flight in the US earlier this month, leading to international uproar.
Lawyers for the man in question, Dr David Dao, have said they plan to sue.
The 69-year-old doctor's  representatives said he suffered injury to his sinuses and lost two front teeth in the incident.
United Airlines transported Over 100,000 animals in 2015, according to US Department of Transport figures released in February of this year.
Of that number there were nine deaths and an additional 14 injuries.
'Simon' was the son of the world's biggest rabbit 'Darius', also owned by Edwards, the Sun reported.
Giant rabbits can be big business for their owners. Edwards previously told the Daily Mail that Darius had earned £12,000 from being hired out for adverts and TV shows.