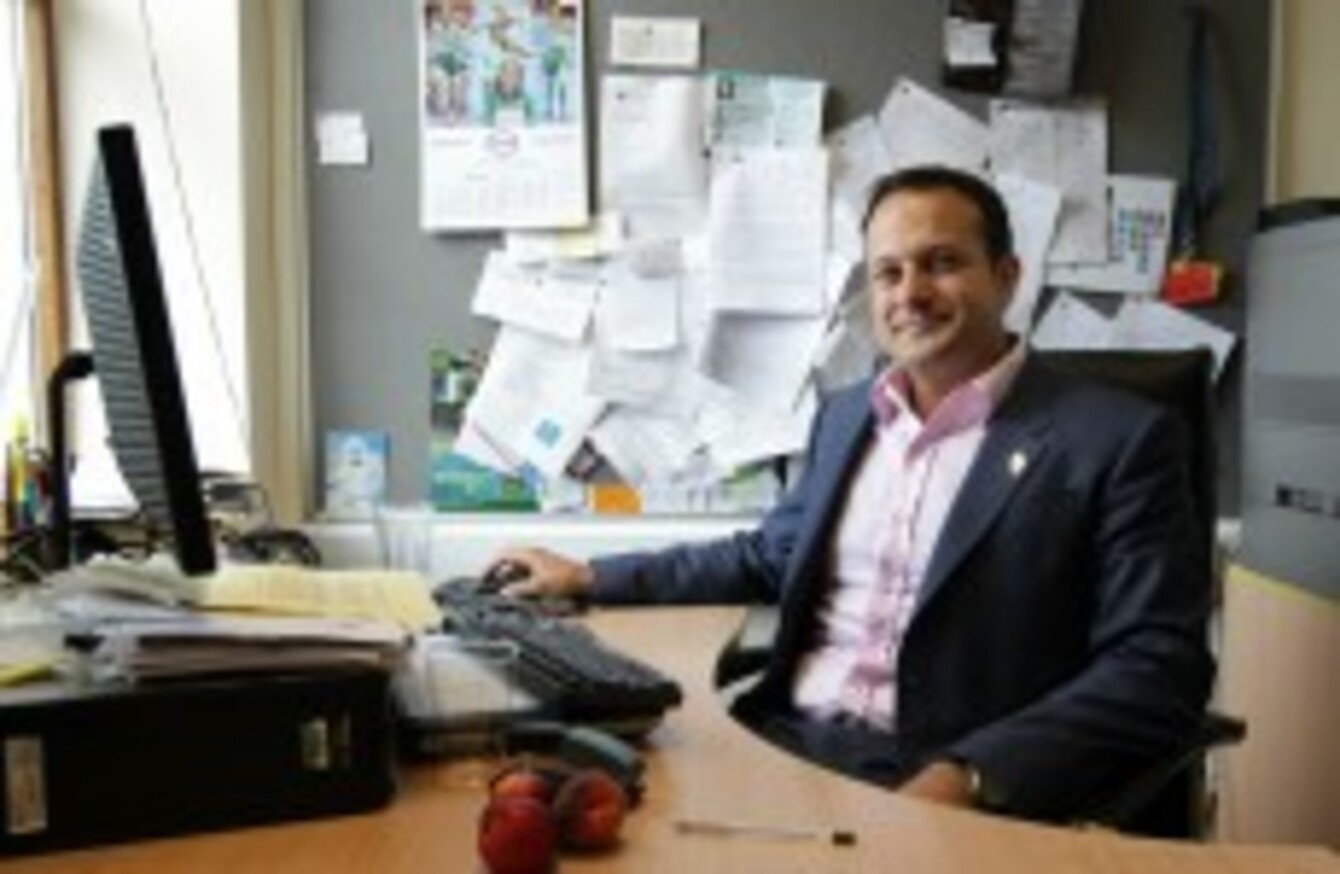 Image: Mark Stedman/Photocall Ireland
Image: Mark Stedman/Photocall Ireland
THE NEW HEALTH Minister says that a plan to have universal health insurance in place by 2019 is "too ambitious".
Writing in the Irish Independent, Leo Varadkar says that he wants to get the rollout of free GP care and primary care implemented before he enacts the plan set out by his predecessor, James Reilly.
He explains that he is still committed to the model, but believes that the HSE should remain in place  - as is – until the new system is proven to be working.
He says that he knows the next 18 months will be tough, adding that he thinks he can "steady the ship".
He also alludes to a new Public Health Bill which will deal with alcohol next year.
Sinn Féin's health spokesperson Caomhín O Caomhlain said that he had a "mixed reaction" to the news.
He said that the health insurance model would cost families "significant amounts".
He said that he hoped Varadkar would "progress his stewardship" of the health portfolio by moving to a universal health care model.
The Irish College of GPs welcomed the idea, but said that they were worried there would not be the manpower to roll out free GP care.
"Currently, over 90 -95% of patients are managed in the GP setting where the majority receive the same day or next day service. However, this cannot be guaranteed once Free GP care is introduced."