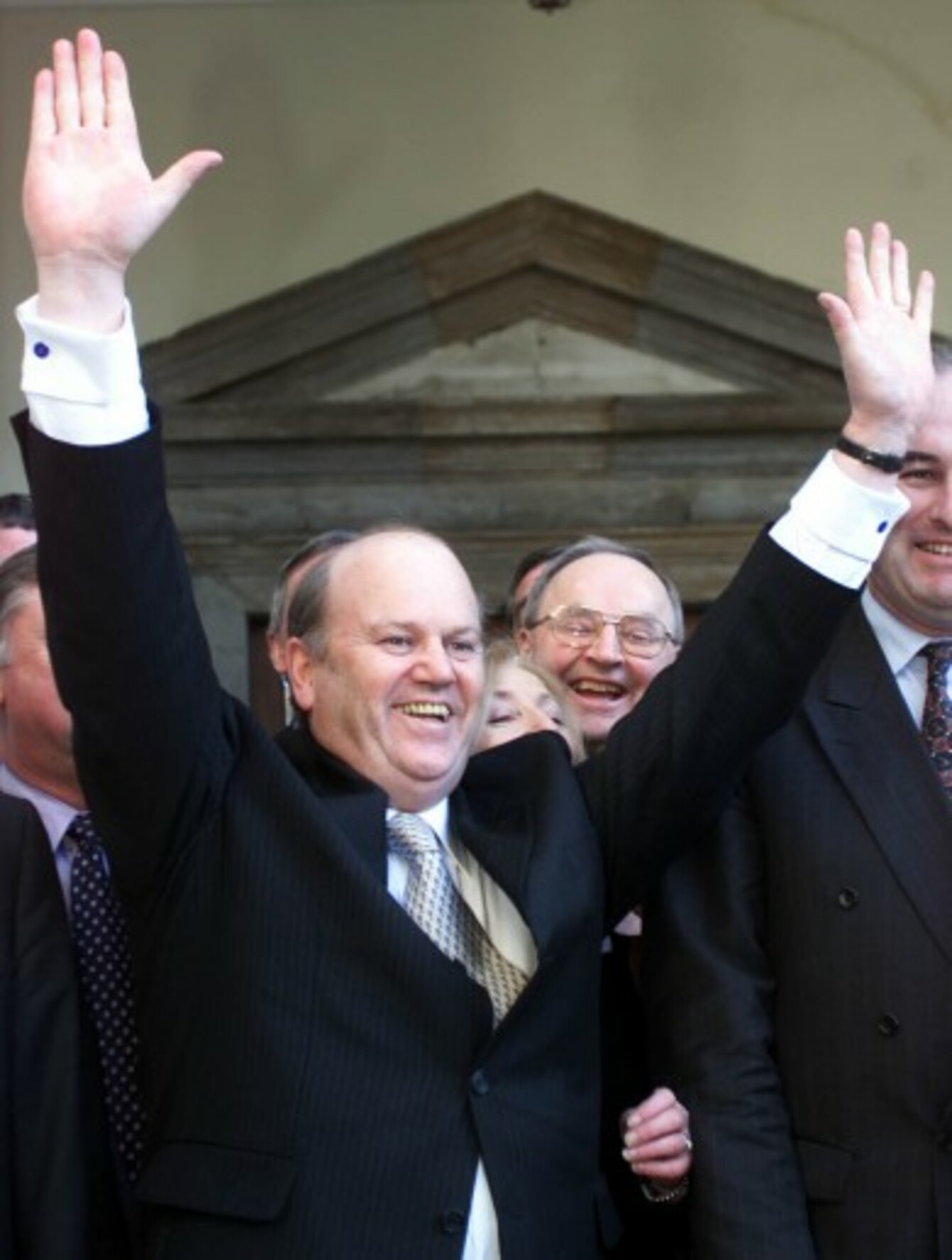 Michael Noonan
Image: EMPICS Sports Photo Agency
Michael Noonan
Image: EMPICS Sports Photo Agency
FINANCE MINISTER MICHAEL Noonan has committed to reducing Universal Social Charge (USC) by at least 1% in the next Budget.
The proposed cut was previously flagged by Taoiseach Enda Kenny in April but Noonan said today that he may go further in looking to reduce personal taxes in the October Budget announcement.
Speaking to Pat Kenny on Newstalk this morning, the minister said: "I'm going to cut personal taxes in this Budget. I'm going to cut Universal Social Charge by at least 1%, and maybe by a bit more."
The Fine Gael TD said that in order to reduce the tax burden on low-paid and middle-income people he will make changes to the three personal taxes – PRSI, income tax and USC.
I'm doing it so that work pays better than it pays now, and that there's more take-home pay, and that I'm incentivising more people to go to work and I'm incentivising people to come home who were forced out during the recession.
Noonan claimed it was nothing to do with the next general election.
The government has committed to have a total of half-a-million low-income workers out of the USC tax net altogether after the next Budget.
Kenny previously said that the 7 per cent rate of USC – which is levied on the portion of income from €17,576.01 to €70,044 – will be cut in the Budget.
But how would it effect you?
According to previously released figures by the Department, here's an approximate estimate of how much a 1 per cent cut – which cost the exchequer up to €370 million in a full year – would benefit people at various income levels:
A person earning €25,000 would be €75 better off annually
A person earning €35,000 would be €175 better off annually
A person earning €50,000 would be €325 better off annually
A person earning €70,000 would be €525 better off annually
If the government were to cut it by two per cent, from 7 per cent to 5 per cent, it would cost the exchequer €540 million in 2016 and €740m in a full year.
Here's how it would benefit people are various income levels:
A person earning €25,000 would be €149 better off
A person earning €35,000 would be €349 better off
A person earning €50,000 would be €649 better off
A person earning €70,000 would be €1, 049 better off