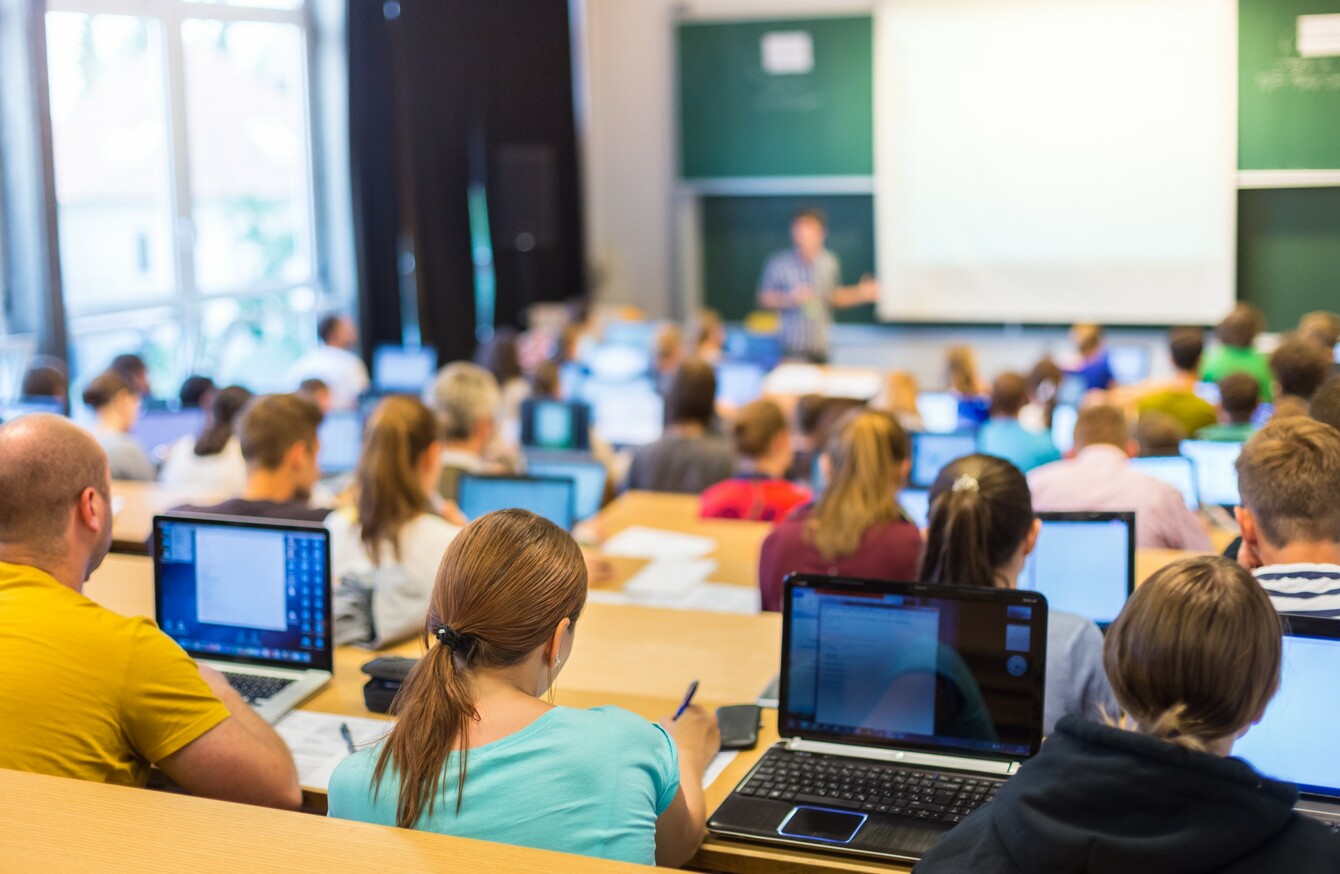 Image: Shutterstock/Matej Kastelic
Image: Shutterstock/Matej Kastelic
UNIVERSITY RANKING TABLES are flawed, should not be given so much weight, and can be damaging for institutions, new research has suggested.
A report by the UK's Higher Education Policy Institute found that university rankings – which are taken very seriously by universities, governing bodies and governments – a lot of times fail to identify the best institutions.
This is down to the criteria used by ranking systems – such as THE World University Rankings, the QS World University Rankings and the Academic Ranking of World Universities.
World rankings are taken very seriously in Irish university calendar, with moving up in the rankings seen as a great achievement.
Irish universities were forced to defend their records in September, after they failed to make the top 200 in THE World University rankings.
However, the author of the HEPI report Bahram Bekhradnia labelled university rankings "one dimensional", putting too much focus on research activity.
"We have followed the evidence to its conclusion and show that international rankings are one-dimensional, measuring research activity to the exclusion of almost everything else," he said.
They do not match the claims made for them. They fail to identify the "best" universities in the world, given the numerous functions universities fulfil that do not feature in the ranking.
The biggest omission in the ranking system, Bekhradnia points out, is measuring the effectiveness of how universities actually educate students.
He said universities should "heed our unavoidable conclusion" about rankings.
They should focus on their core functions because it is the right thing to do, not because it may improve their position in any rankings.
The report also argues that the data provided by universities should be audited and validated by the ranking bodies when it comes in.
It states that universities and governments should not exaggerate the importance of rankings when determining the priorities of a university.